Soft Pastel Painting
---
Pachamama
Hola a todos, la pintura que hoy comparto con ustedes esta inspirada en la Pachamama o Madre Tierra que se celebra el primero de agostos para todos los habitantes de los pueblos Andinos, es un ritual ancestral a la Pachamama, para agradecer y pedir por la prosperidad de todo el año, por buenas cosechas y fecundidad para los rebaños, se agradece por la vida, la salud, el trabajo y la comida, siendo una celebración que dura durante todo el mes de agosto.
Por si te preguntas qué significa, "Pacha" es tierra, universo, mundo, tiempo, lugar, mientras que "Mama" es madre, ella es considerada como diosa femenina de la tierra que nutre, protege y da vida, fertilidad, es tratada como una una deidad que es muy importante para la agricultura andina, quien da los nutrientes a la tierra.
En las provincias del norte Argentino se la festeja con mucha devoción, las cuales varían según las costumbres de cada pueblo.
Mediante el ritual se "alimenta" a la Pachamama. Las personas, realiza pozo en la tierra, a modo de ofrenda, le colocan alimentos, bebidas, prendas de lana de oveja y llama, que la gente prepara para homenajearla, con el objetivo de devolverle lo que ella les da. Además de realizar festejos con fuego, aromaticas, cantos y danzas.
Pachamama
Hello everyone, the painting that is compared to you today is inspired by the Pachamama or Mother Earth that is celebrated on the first of August for all the inhabitants of the Andean peoples, it is an ancestral ritual to the Pachamama, to thank and ask for the prosperity of the whole year, for good harvests and fertility for the herds, is appreciated for life, health, work and food, being a celebration that lasts throughout the month of August.
In case you wonder what it means, "Pacha" is earth, universe, world, time, place, while "Mama" is mother, she is considered as the feminine goddess of the earth that nourishes, protects and gives life, fertility, she is treated as a deity that is very important to Andean agriculture, who gives nutrients to the land.
In the northern provinces of Argentina it is celebrated with much devotion, which varies according to the customs of each town.
Through the ritual, the Pachamama is "fed". People make a hole in the ground as an offering, they put food, drinks, sheep's clothing and llama, which people prepare to honor her, in order to return what she gives them. In addition to celebrating with fire, aromatics, songs and dances.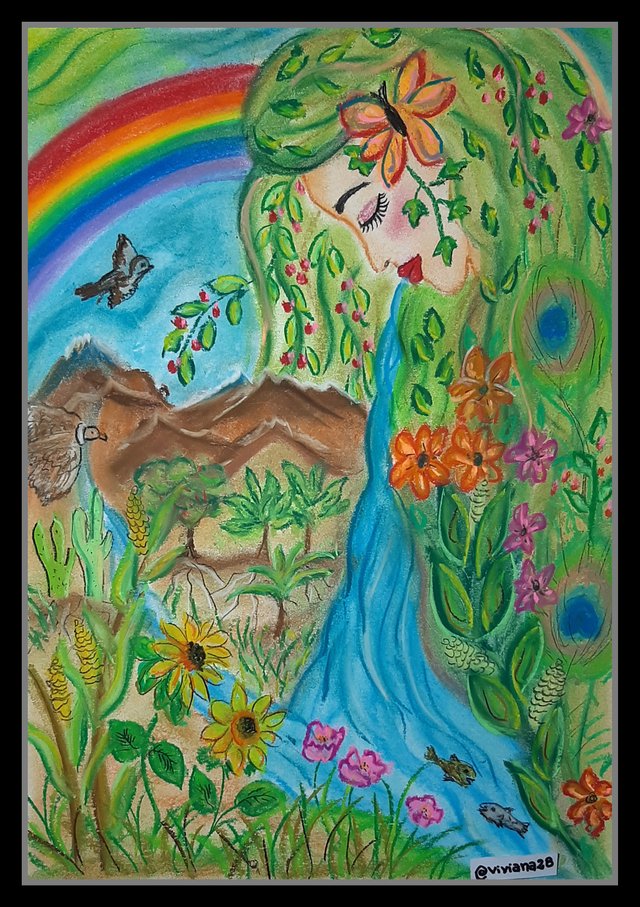 Process Shots | Imágenes del Proceso
---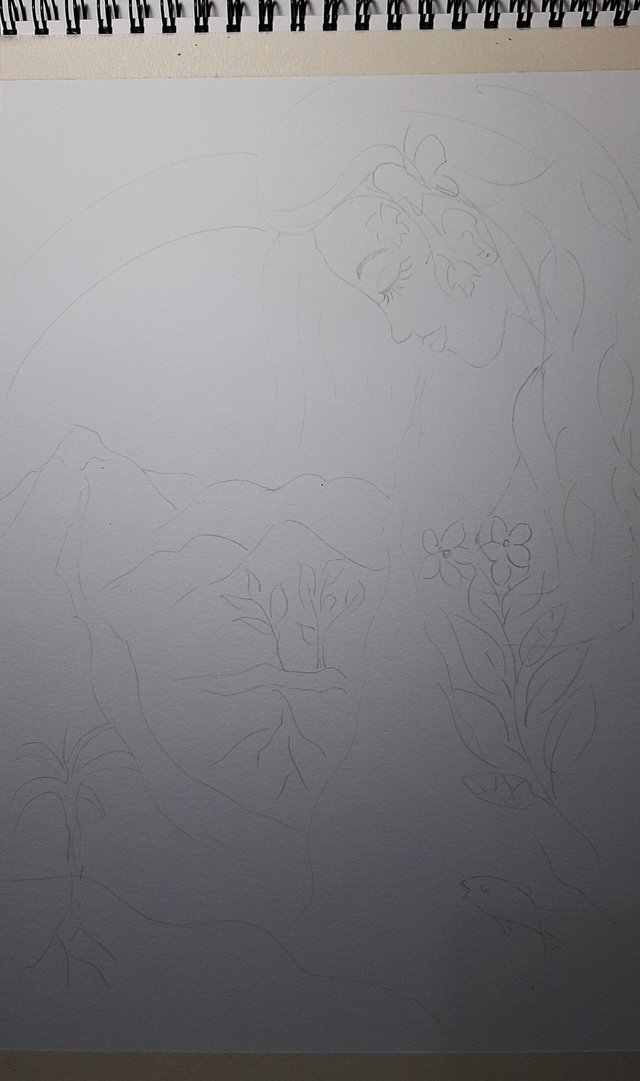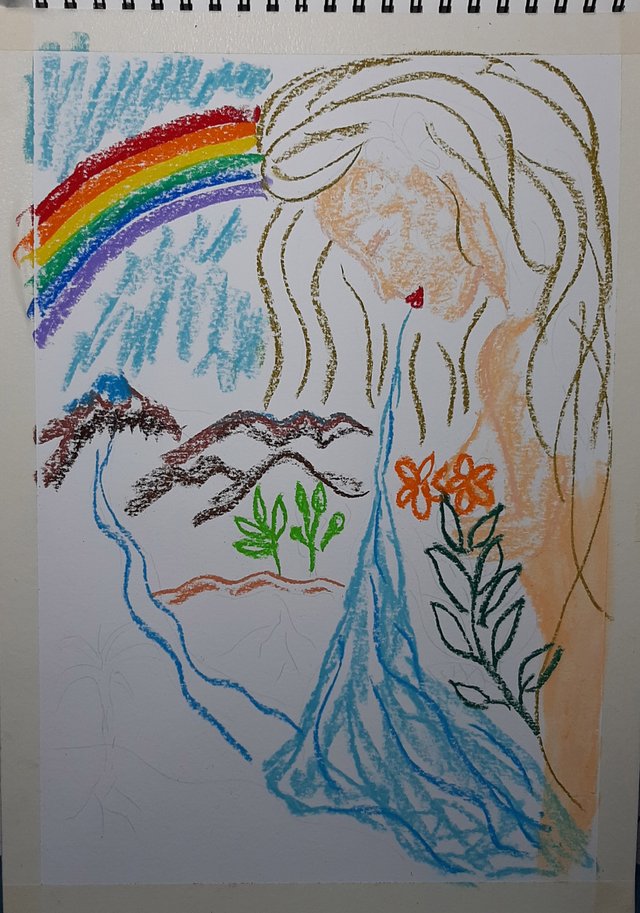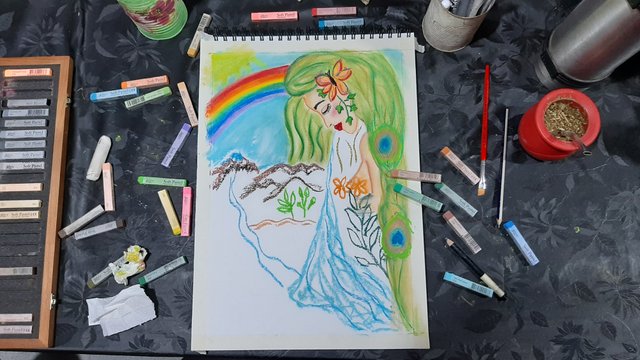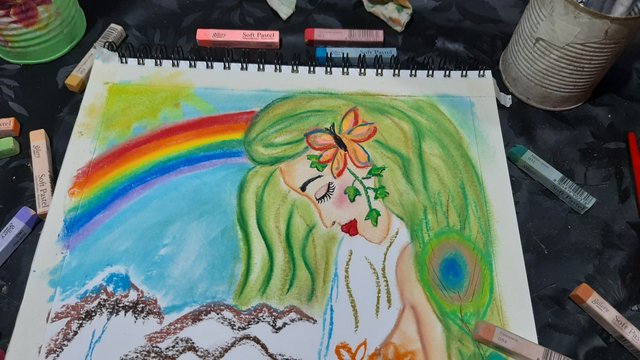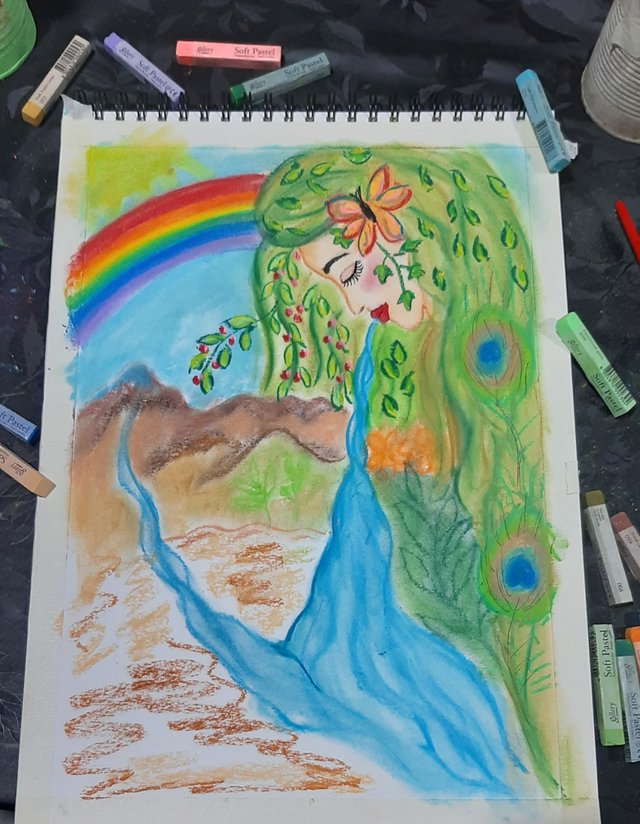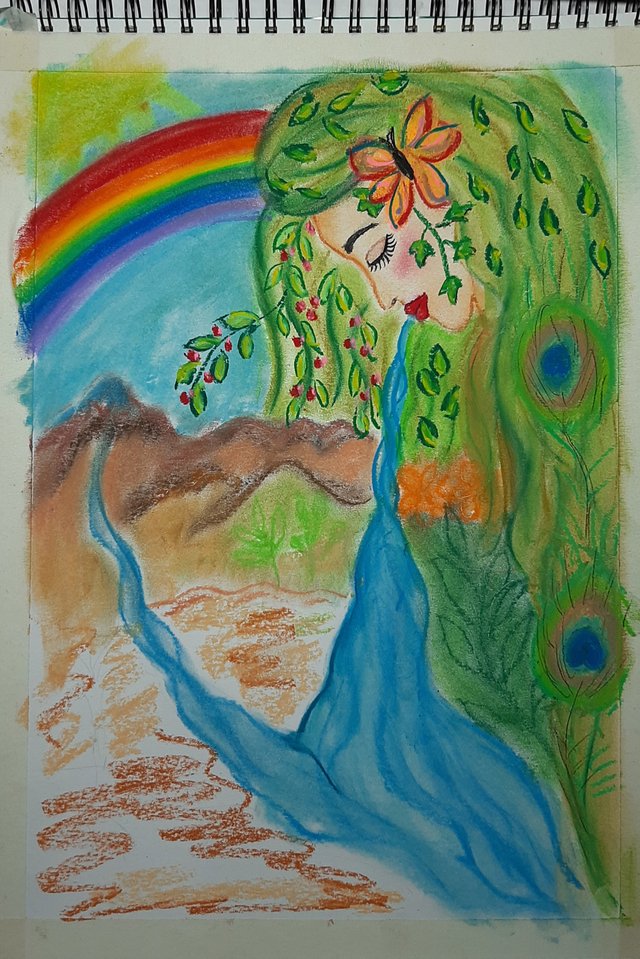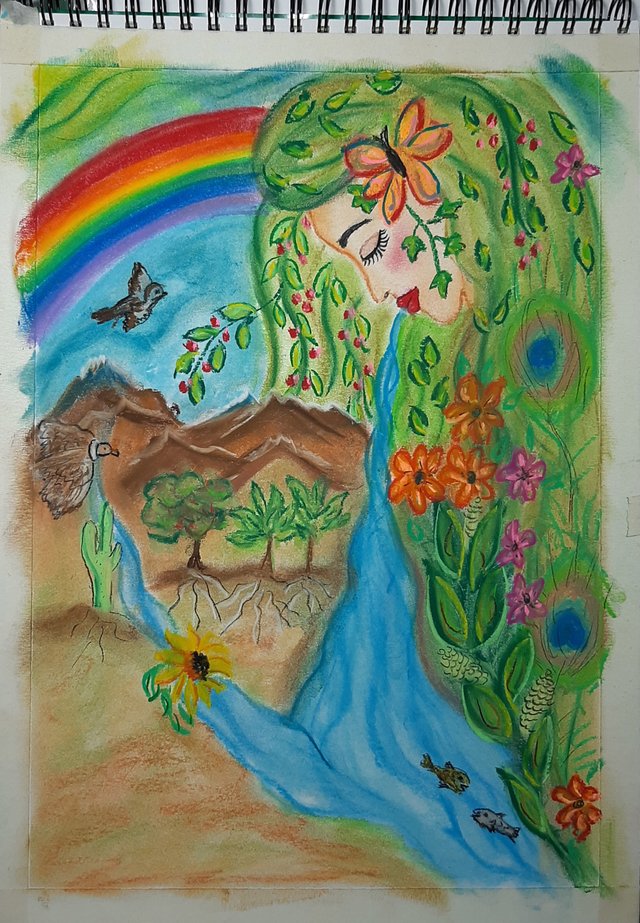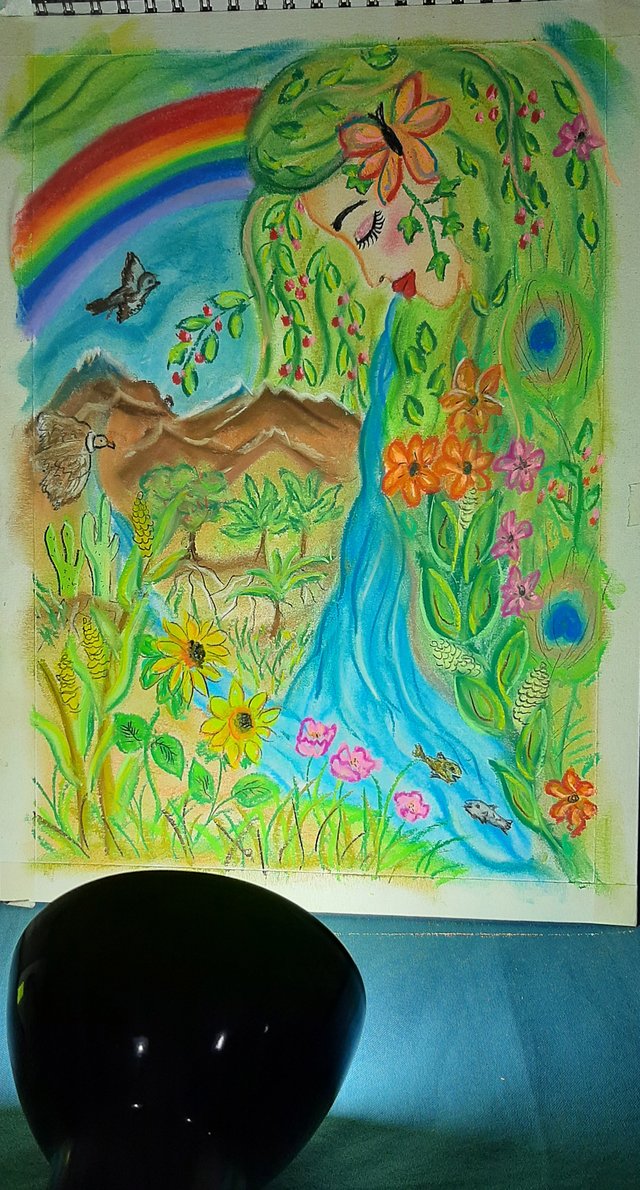 ---
Soft Pastel on paper
42x30cm
Viviana Villafañe
I hope you like it, thanks. | Espero que les guste, gracias.