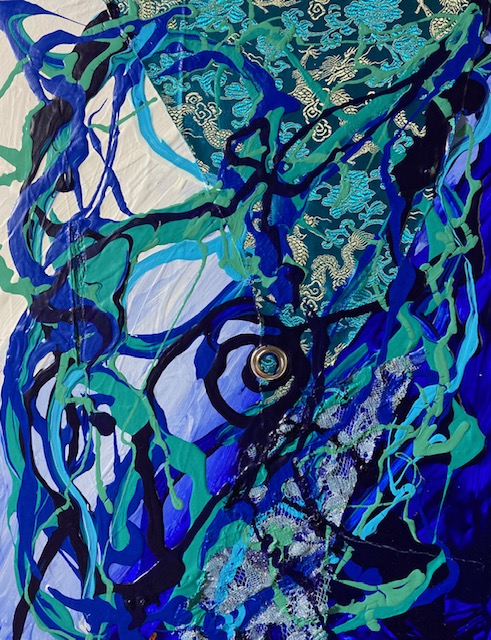 (ENG)
This is my original artwork.
"Tide"
Mixed Media,31.8x41cm,2020
There is a saying, "change the tide". It means "to change the course of events". This represents the moment when the tide is about to change. Only a few more years have passed since the Corona disaster hit. I drew it because I wish the tide would change early next year.
I drew a picture early in the morning today, and I was working on data input. The work of data input seems to be past the year, but I think I will take days off on New Year's Eve and New Year's Day because I have enough time for the deadline.
(JPN)
これは私が創った作品です。
「潮目」
ミクストメディア、31.8x41cm、2020
「潮目が変わる」という言葉がありますね。「物事の流れが変わる」という意味です。これはまさに潮目が変わろうという瞬間を表現したものです。コロナ禍に苦しめられた今年もあとわずか。来年早々にも潮目が変わる時が来たらよいのになあと思って描きました。
今日も早朝に1枚絵を描いて、あとはデータ入力の仕事をしていました。データ入力の仕事は年を越しそうですが、締切には余裕があるので大晦日と元旦は休もうと思います。
---
My Artwork sales site / 私の絵の販売サイト
https://ydart.stores.jp/