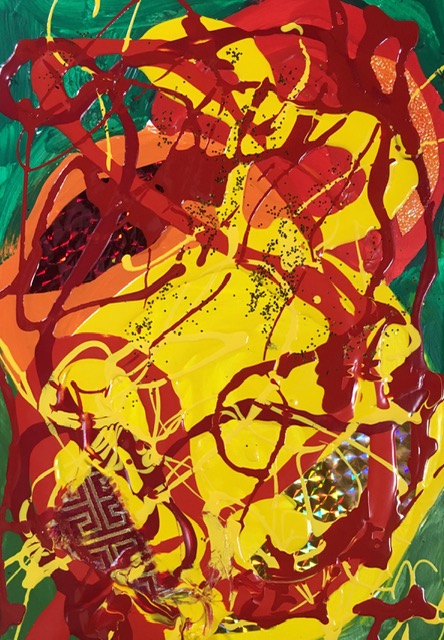 (ENG)
This is my original artwork.
"Appetite"
Mixed Media,15.8x22.7cm,2020
For the first time in a long time, I had a lot of energy and strength today, and I could draw two pictures. And I started preparing for the solo exhibition in earnest. I had an appetite and it was hard to endure. This is a picture I drew a little while ago, but I named it "appetite" because it seemed to be full of greed. Come to think of it, it's already autumn. Autumn is both an art season and an appetite season.
(JPN)
これは私が創った作品です。
「食欲」
ミクストメディア、15.8x22.7cm、2020
今日は久しぶりに気力も体力も充実し、絵も2枚描けました。そして個展の準備も本格的に始めました。食欲もあって、我慢するのが大変でした。これは少し前に描いた絵ですが、欲がモリモリと沸いているように見えたので「食欲」と名付けました。そういえばもう秋ですね。秋は芸術の秋でもありますが食欲の秋でもあります。