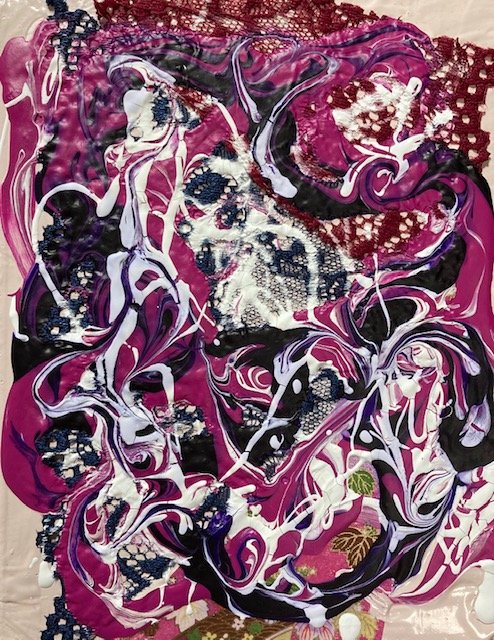 (ENG)
This is my original artwork.
"Belief"
Mixed Media,14x18cm,2021
There was a lump of belief in the corner of the classroom.
There was a person with a small but firm belief.
In my high school days, I didn't have many friends, but some of them were quiet but strong-willed and had conviction.
He made his future decisions with conviction.
Nobody really wants to meet their high school classmates, but they want to see their friends who are full of belief.
I wonder how she is doing now.
It's been three weeks until my solo exhibition. I am packing more and more works now.
My house is a pile of cardboard boxes, so I pack them while cleaning.
I will take proper measures against the novel coronavirus and look forward to your visit.
(JPN)
これは私が創った作品です。
「信念」
ミクストメディア、14x18cm、2021
教室の隅には、信念のかたまりがいた。
小さくてもしっかりした信念を持った人がいた。
私の高校時代は、友人は少なかったが、その中に口数は少ないけれど芯が強く、信念を持った友人がいた。
その人は将来の進路を決める時も信念を持って決めていた。
あまり高校時代の同級生に会いたいと思う人はいないが、その信念のかたまりのような友人にはまた会いたい。
彼女は今はどうしているだろうか。
個展まであと3週間になりました。私は今どんどん作品を梱包しています。
家がダンボールの山なので掃除しながら梱包しています。
新型コロナウイルス対策はきちんとして、皆さんのご来場をお待ちしております。
---
Akiko Yada Solo Exhibition "waxing and waning of mind"
Date: Wednesday, May 12, 2021 - Monday, May 17
11 : 00 - 19 : 00 (Last Day 17: 00)
Venue: Art Gallery Kitano
(439 -4 Ebisu-cho, Kawaramachi Higashi-iru, Sanjo-dori Street, Nakagyo-ku Ward, Kyoto City)
---
矢田明子個展「こころの満ち欠け」
日時:2021年5月12日(水)~5月17日(月)
   11:00~19:00(最終日17:00まで)
会場:アートギャラリー北野
   (京都市中京区三条通河原町東入ル恵比須町439-4 コーカビル)
---
Call for Mail Art! / メールアート募集中!
https://ydart.exout.net/mailart.html