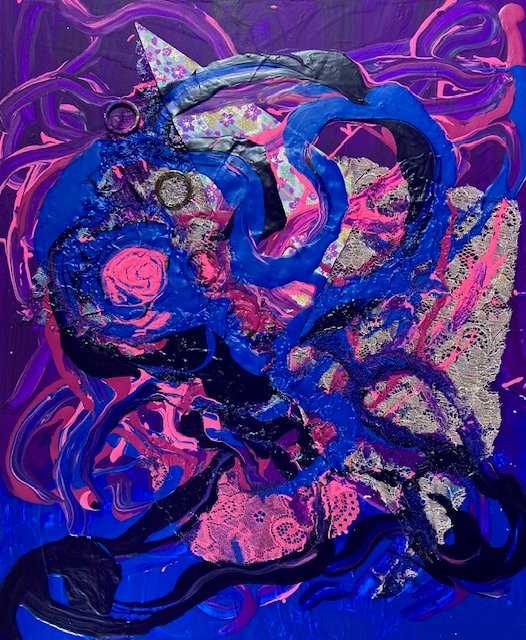 (ENG)
This is my original artwork.
"Blue Dragon"
Mixed Media,38x45.5cm,2021
I drew a blue dragon ascending high into the sky. It is said that the blue dragon was one of the four gods (four beasts) in China during the Han Dynasty, along with the white tiger in the west, the red sparrow in the south, and the black bear in the north. Blue represents the color of the east in the Five Elements theory, and the blue dragon is said to be the guardian god of the east. If you hang this picture on the east wall, will it bring you good luck?
(JPN)
これは私が創った作品です。
「青龍」
ミクストメディア、38x45.5cm、2021
天高く昇る青龍を描きました。青龍は中国で漢代のころ、西方の白虎、南方の朱雀、北方の玄武と共に四方に配した四神(四獣)の一つだそうです。青は五行説で東方の色を示し、青龍は東方の守護神だそうです。東の壁にこの絵を飾ればめでたいことがあるでしょうか?
---
My Website / 私のウェブサイト
https://ydart.exout.net/
My Art shop / 私のアートショップ
https://ydart.stores.jp/