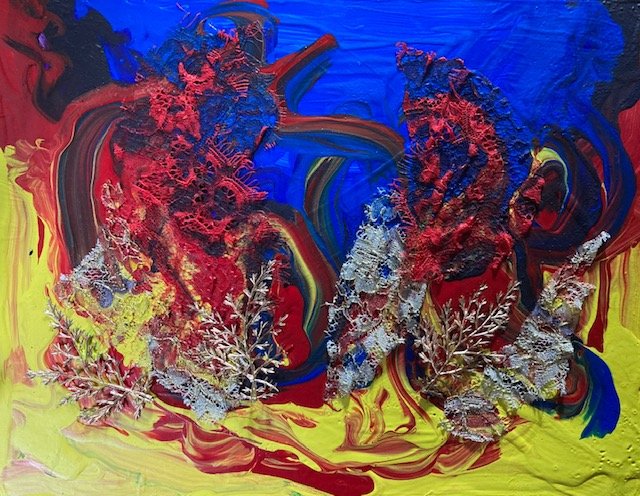 (ENG)
This is my original artwork.
"Bonfire"
Mixed Media,41x31.8cm,2021
When I was in elementary school, I remember collecting a lot of fallen leaves in the large yard of my friend's house and making baked potatoes. I was bullied in elementary school, so I don't have many good memories, but this is one of the few good ones I have. I drew this picture because it reminded me of that time. Now I am not allowed to use an oil stove in my house, let alone a bonfire, due to my lease contract. I don't use it because I'm afraid of a fire.
(JPN)
これは私が創った作品です。
「焚き火」
ミクストメディア、41x31.8cm、2021
私が小学生の時、友だちの家の広い庭で落ち葉を大量に集めて焼き芋を作ったことを覚えています。小学生の時はいじめられていたのであまりいい思い出がないのですが、これは数少ないいい思い出です。その時のことを思い出して描きました。今は私の家は賃貸契約により焚き火どころか石油ストーブも使わせてもらえません。まあ火事になったら怖いですから使いませんが。
---
My Website / 私のウェブサイト
https://ydart.exout.net/
My Art shop / 私のアートショップ
https://yadamaniart.com/