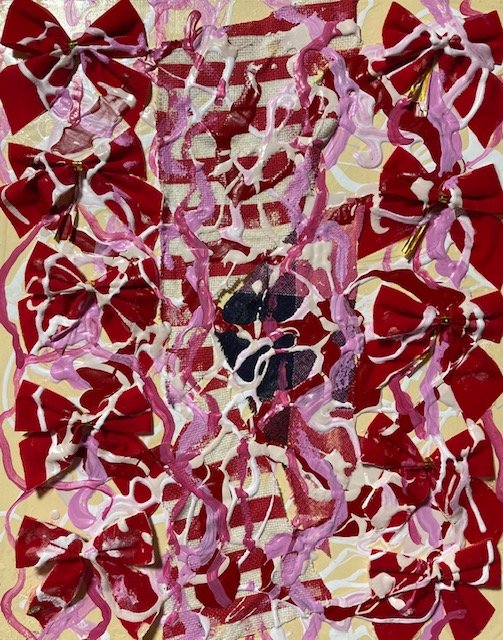 (ENG)
This is my original artwork.
"Celebration"
Mixed Media,22x27.3cm,2020
This was made in the image of a cake for celebration, with ribbons on both sides and paint spread like cream. It was good that the color was reduced to pink, but when I finished it, the paint was twisted, so I thought I should have thought about it a little more.
(JPN)
これは私が創った作品です。
「お祝い」
ミクストメディア、22x27.3cm、2020
これはお祝いのケーキをイメージして、両側にリボンを貼って、絵の具をクリームのように塗りたくりました。色は抑えたピンクが出てよかったのですが、出来上がってみたら絵の具がくねくねしていて、もう少しよく考えて描けばよかったかなと思いました。
---
My Website / 私のウェブサイト
https://ydart.exout.net/
My Artwork sales site / 私の絵の販売サイト
https://ydart.stores.jp/