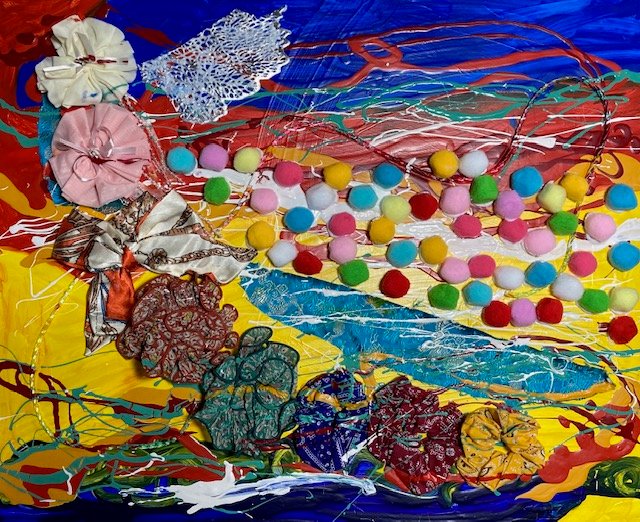 (ENG)
This is my original artwork.
"Comical World"
Mixed Media,65.2x53cm,2021
It's a scene setting where a creature with a long body slowly floats in the air. Many colorful balls (Eggs?) come out of it. And yet, its lifelike existence floats and travels through the world. He painted an existence that does not care about other people and has a sense of composure.
(JPN)
これは私が創った作品です。
「コミカルな世界」
ミクストメディア、65.2x53cm、2021
長い身体を持つ生き物のような存在が空中をゆったりと浮かぶ、という場面設定です。たくさんのカラフルな玉(卵?)がそこから生まれ出てきています。それでもその生き物のような存在は悠々と浮かび世界を旅するのです。他人のことは気にしない、どこまでも悠然とした味わいのある存在を描きました。
---
My Website / 私のウェブサイト
https://ydart.exout.net/
My Artwork sales site / 私の絵の販売サイト
https://ydart.stores.jp/