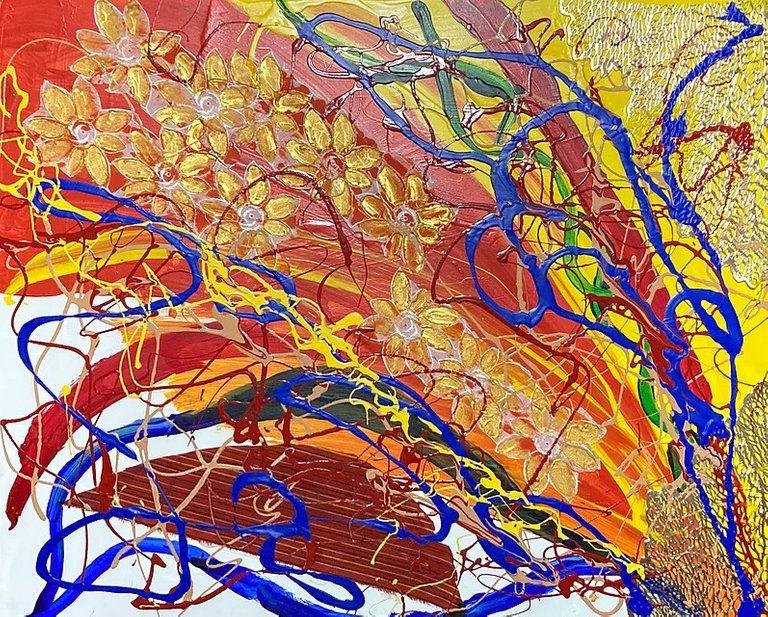 (ENG)
This is my original artwork.
"Countdown"
Mixed Media,65.2x53cm,2020
This work was selected as a finalist at Art Show International "ABSTRACT" Art Competition. Of course, I'm happy, but to tell you the truth, it's too greedy to be selected for a higher prize and want a prize money.
This is a picture I drew at the end of last year and it depicts the atmosphere of a countdown to greet the New Year. I think it became a very exciting and gorgeous picture.
(JPN)
これは私が創った作品です。
「カウントダウン」
ミクストメディア、65.2x53cm、2020
この作品は Art Show International の "ABSTRACT" Art Competition で Finalistに選ばれました。もちろん嬉しいですが、本音を言うともっと上の賞に選ばれて賞金がほしかったなあというのは欲張りすぎですかね。
これは昨年末に描いた絵で、新年を迎えるカウントダウンの雰囲気を描いたものです。とてもワクワクする、華やかな絵になったと思います。
---
My Website / 私のウェブサイト
https://ydart.exout.net/
My Artwork sales site / 私の絵の販売サイト
https://ydart.stores.jp/