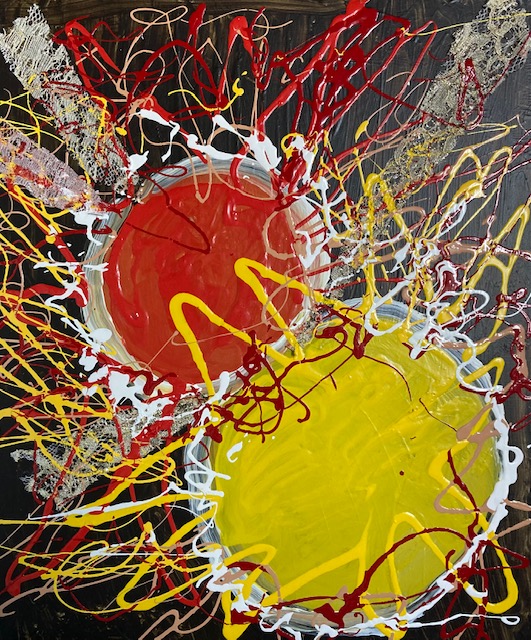 (ENG)
This is my original artwork.
"Double Star"
Mixed Media,38x45.5cm,2020
I will upload the picture I drew for the first time in a long time. I think double stars are interesting stars. Stars and stars are different colors. It expressed such fun and longing for space.
I received various packages for the end of the year today. What I was especially happy about was the amount of acrylic paint for one year! I imported 3 cardboard boxes from an American manufacturer and received them in a week. These are Christmas presents for me.
(JPN)
これは私が創った作品です。
「二重星」
ミクストメディア、38x45.5cm、2020
久々に私が描いた絵をアップします。二重星って、面白い星だなあと思うのです。星と星とで色が違っていたりして。そんな面白さと宇宙へのあこがれを表現しました。
今日は年末に向けて色々と荷物が届きました。なかでも嬉しかったのはアクリル絵の具1年分!アメリカのメーカーから輸入してダンボール3箱分が1週間で届きました。これは自分へのクリスマスプレゼントです。
---
My Artworks online shop / 私の絵のオンラインショップ
https://ydart.stores.jp/