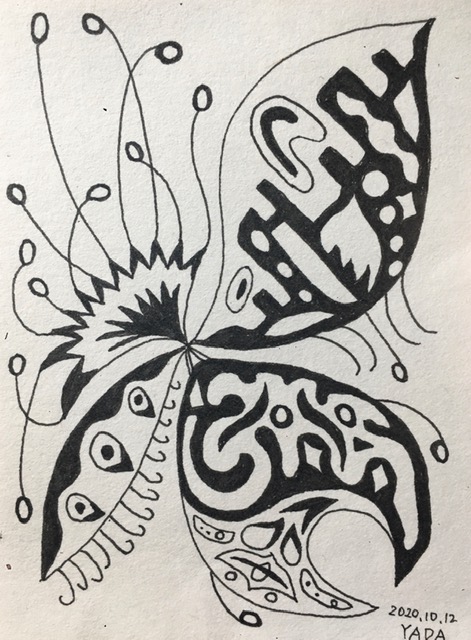 (ENG)
This is my original artwork.
"Drawing20201012"
Pen on Paper,14.8x21cm,2020
I got up a little tired today and bought some daily necessities and stationery from Daiso. I was tired because I had a lot of luggage, so I took a nap after lunch. After that, I took a shower. It was hot like summer today, so a shower was enough.
I felt a little refreshed after taking a shower, so I thought I would draw a picture. But today I don't have the power to create mixed-media work as usual, so I drew pictures with a pen on paper.
It took a long time and I got tired again after I finished drawing. I think I'll take a good rest today.
(JPN)
これは私が創った作品です。
「Drawing20201012」
紙にペン、14.8x21cm、2020
今日は少しくたびれたまま起きて、ダイソーへ個展に使う物やら日用品、文房具などを買い込みました。荷物が多かったから疲れて、昼食を食べた後少し昼寝しました。その後シャワーを浴びました。今日は夏みたいに暑かったのでシャワーで十分でした。
シャワーを浴びたら少しすっきりしたので絵を描こうと思いました。しかし今日はいつものようなミクストメディアの作品を創るパワーがないので、紙にペンで絵を描きました。
結構時間がかかり、描き終えたらまた疲れました。今日はもうのんびり休もうと思います。