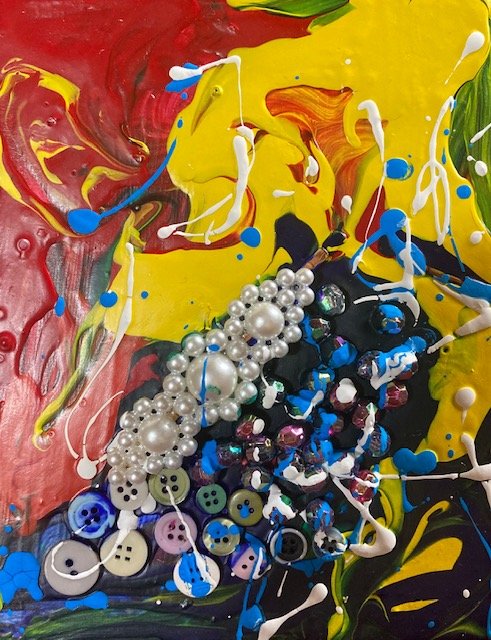 (ENG)
This is my original artwork.
"Eggs on the Riverbed"
Mixed Media,14x18cm,2021
A lot of eggs laid on the river bed. Some of them are beginning to glow and are on the verge of hatching.
These eggs, quietly but with a strong presence, are the eggs that will eventually give birth to precious life. I drew this picture while thinking about the importance of these eggs.
---
Akiko Yada's solo exhibition "Let your cerebral cortex be your guide
Period: 26(Tue) October - 31(Sun) October, 2021, 11:00 - 20:00
Venue: Room_412
(Room 412, Takagi Building, 15-8 Sakuragaoka-cho, Shibuya-ku, Tokyo)
---
(JPN)
これは私が創った作品です。
「川底の卵」
ミクストメディア、14x18cm、2021
川底に産み付けられたたくさんの卵。それらのいくつかは輝きはじめて、孵化寸前です。
ひっそりと、しかし存在感を放つ卵は、やがて大切な命が生まれる卵です。その大切さをかみしめながらこの絵を描きました。
---
★矢田明子 個展「大脳皮質をあそばせて」
会期:2021年10月26日(火)-10月31日(日)11-20時
会場:Room_412
(東京都渋谷区桜丘町15-8 高木ビル412号室)
---