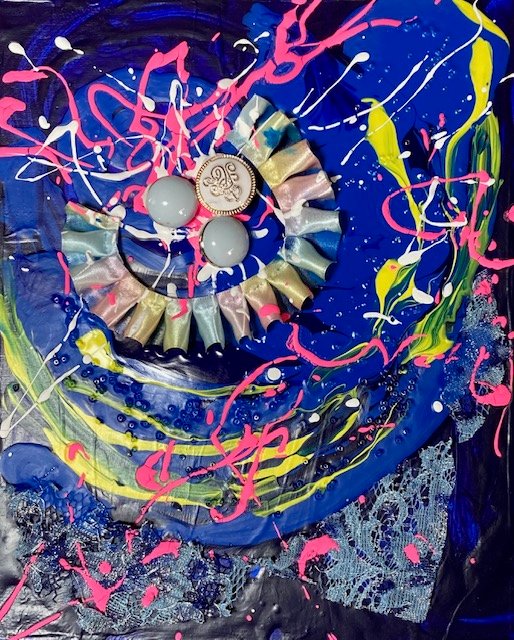 (ENG)
This is my original artwork.
"Ferris Wheel Spinning in the Night Wind"
Mixed Media,22x27.3cm,2021
At night, in an empty amusement park. Slowly, I hear a rattling sound. The night wind is turning the Ferris wheel. Since there is no one around, the Ferris wheel is happy as long as the night wind plays with it.
But when morning comes, the wind stops and the Ferris wheel becomes quiet.
I finally started painting again in earnest. The gallery owner, who has always been very helpful to me, pointed out various things that I need to fix in my paintings. All I can do now is look forward to the future and keep painting.
(JPN)
これは私が創った作品です。
「夜風で回る観覧車」
ミクストメディア、22x27.3cm、2021
夜の誰もいない遊園地で。ゆっくり、カタカタカタと音がします。夜風が観覧車を回しているのです。誰もいないので、夜風が相手でも遊んでくれれば観覧車は楽しいのです。
でもやがて朝がくると風も止まるので観覧車もおとなしくなります。
やっとまた本格的に絵を描き出しました。いつもお世話になっているギャラリーの人に私の絵で色々直すべき点を指摘してもらいました。もう前を向いて描きまくるのみです。