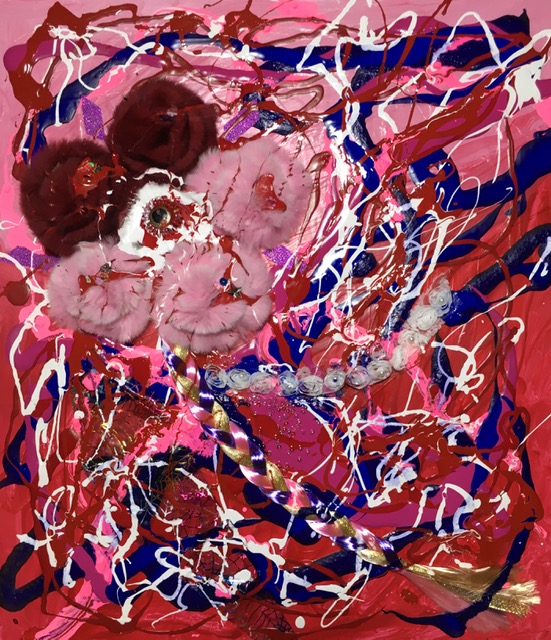 (ENG)
This is my original artwork.
"Flower Float Softly"
Mixed Media,45.5x53cm,2020
I couldn't draw during my private exhibition, so this is the first drawing in about a week! After all, I enjoy creating works by spreading acrylic paint and pasting various materials. When it was done, I was filled with a sense of fulfillment. By the way, I thought this year's schedule was over after my private exhibition, but I got a schedule in December. My paintings are available online. Please look forward to the announcement soon.
(JPN)
これは私が創った作品です。
「ふわり花が浮かぶ」
ミクストメディア、45.5x53cm、2020
個展の間は絵が描けず、この絵は約1週間ぶりに描いた絵です! やっぱり私は、アクリル絵具をぶちまけて色々な素材を貼り込んで作品を創るのが楽しいです。出来上がったら心も充実感でいっぱいになりました。ところで個展が終わって今年の予定は終わりかと思ったら、12月に予定が入りました。私の絵がオンラインで購入できます。近々発表しますので、お楽しみに。