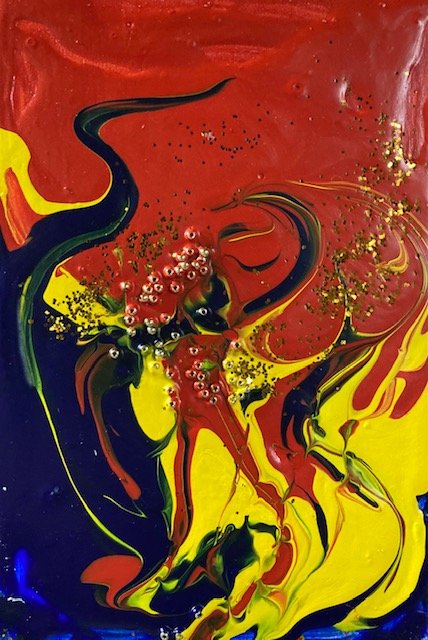 (ENG)
This is my original artwork.
"Hiding"
Mixed Media,10x15cm,2021
Any creature that lurks in a primary-colored, heavy liquid. Bubbles are coming out from around that area, which indicates that something is hiding. But I can't see him.
I also want to hide in this world.
This is a picture drawn on a postcard sized board, and I'm thinking of selling it in a frame. I will show you when I frame it again.
(JPN)
これは私が創った作品です。
「潜伏」
ミクストメディア、10x15cm、2021
原色の、重みのある液体の中に沈んで潜伏する何かの生き物。そのあたりから気泡が出ていることから何かが潜伏していることがわかる。だが姿は見えない。
私も、この世に潜伏して生きたい。
この絵はハガキ大の板に描いた絵で、額装して販売しようと思っています。また額装したらお見せしますね。
My website / 私のウェブサイト
https://ydart.exout.net/
Call for Mail Art! / メールアート募集中!
https://ydart.exout.net/mailart.html