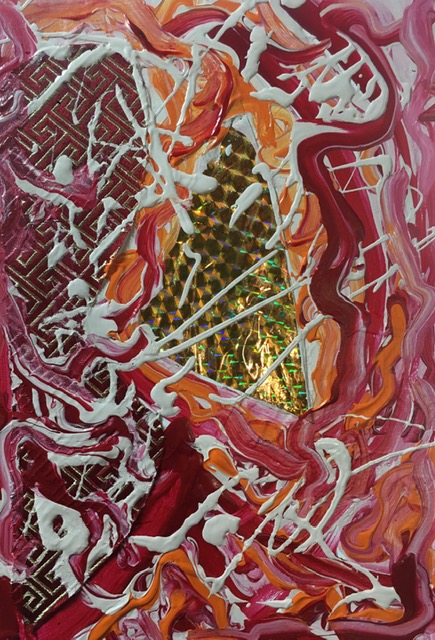 (ENG)
This is my original artwork.
"Hollow Sweetness"
Mixed Media,15.8x22.7cm,2020
I thought I was depicting an incredible sweetness, but I gave it a title because it felt somehow empty and full of gaps.
By the way, the new coronavirus is spreading more and more in Japan. Is lockdown also a matter of time? I will stay at home this year except for shopping and going to the hospital.
(JPN)
これは私が創った作品です。
「虚ろな甘さ」
ミクストメディア、15.8x22.7cm、2020
とてつもない甘ったるさを描いたつもりでしたが、なんだかすき間だらけでどことなく虚ろな感じがしたのでこういうタイトルをつけました。
それはそうと日本でも新型コロナウイルスがますます感染拡大しております。ロックダウンも時間の問題でしょうか。私はもう今年は買い物と通院以外は引きこもります。
---
UNKNOWN ASIA 2020 ONLINE
2020.12.11[fri] 10:00~20:00 VIP PREVIEW
2020.12.12[sat] 10:00~20:00
2020.12.13[sun] 10:00~20:00
Website: https://unknownasia.net/
My Artist Page: https://unknownasia.net/artist/artist_detail.php?lang=&aid=72
---