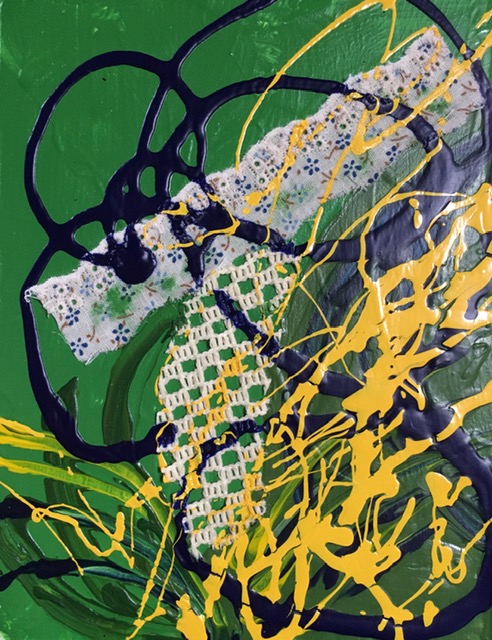 (ENG)
This is my original artwork.
"I Want to Play"
Mixed Media,14x18cm,2020
No matter how popular COVID -19 is, I have to play. I want to play. In a large field without a mask. I want to enjoy walking, listen to insects and birds, and pick wild flowers. After playing for a while, I want to take a nap in the shade of a tree.I hope it will cool down soon.
(JPN)
これは私が創った作品です。
「遊びたいの」
ミクストメディア、14x18cm、2020
いくらCOVID-19が流行っているからといって、遊ばないわけにはいかない。私は遊びたいの。それもマスク要らずの広い野原で。ウォーキングを楽しんだり、虫や鳥の鳴き声を聴いたり、野の花を摘んだりして遊びたいの。ひとしきり遊んだら、木陰でお昼寝したい。
早く涼しくならないかな。