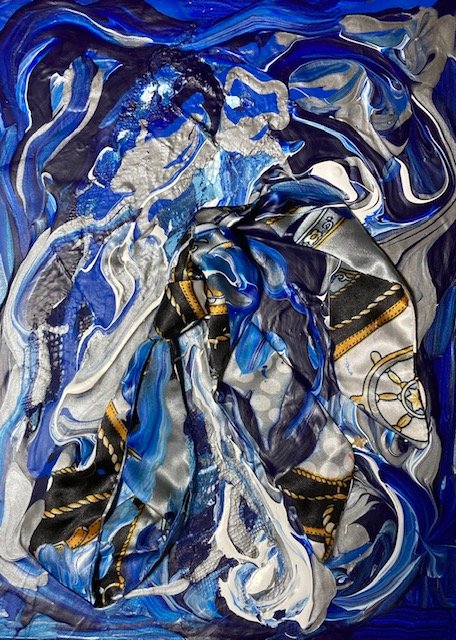 (ENG)
This is my original artwork.
"In the Rain"
Mixed Media,24.2x33.3cm,2021
As I hurried home, I was drenched by the rain and took off my soaked clothes. When I got home and looked outside, the sky was getting darker and the rain was getting heavier. I imagined such a scene and painted this picture.
(JPN)
これは私が創った作品です。
「雨に降られて」
ミクストメディア、24.2x33.3cm、2021
家路を急ぐ途中で雨に降られて、びしょびしょになった服を脱ぎ捨てた。帰宅して外を見ると、空はますます暗くなり雨脚も強くなった。この絵はそんな光景を想像して絵にしたものです。
My website / 私のウェブサイト
https://ydart.exout.net/
Call for Mail Art! / メールアート募集中!
https://ydart.exout.net/mailart.html