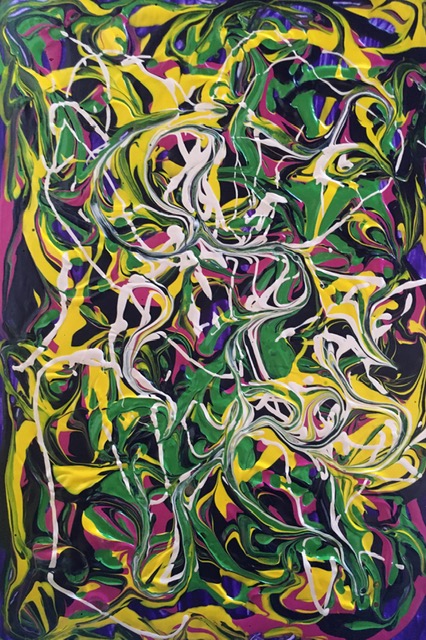 (ENG)
This is my original artwork.
"Lick Up"
Acrylic on Wooden board,20x30cm,2020
I came up with this word because a recent book was very interesting and I read it twice or three times like I licked it. This painting is swirled from corner to corner as if licking the color completely.
(JPN)
これは私が創った作品です。
「舐め尽くす」
木の板にアクリル、20x30cm、2020
最近ある書籍がとても面白く、舐め尽くすように二度、三度と読んだので、この言葉を思いつきました。この絵も色を舐め尽くすように、隅から隅までぐるぐると渦巻いています。
---
UNKNOWN ASIA 2020 ONLINE
2020.12.11[fri] 10:00~20:00 VIP PREVIEW
2020.12.12[sat] 10:00~20:00
2020.12.13[sun] 10:00~20:00
Website: https://unknownasia.net/
My Artist Page: https://unknownasia.net/artist/artist_detail.php?lang=&aid=72
---