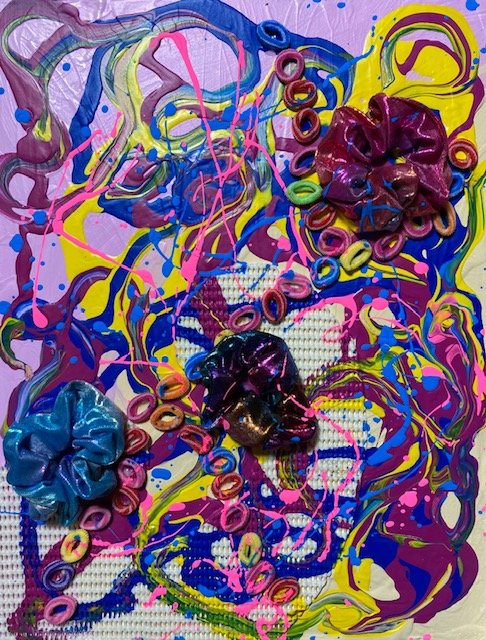 (ENG)
This is my original artwork.
"Like Sugar Confectionery"
Mixed Media,31.8x41cm,2021
Sugar confectionery is a general term for sweets made mainly from sugar, such as candy and kompeito, and Japanese confectionery shops in Japan produce sugar confectionery in a great variety of shapes and colors. In the past, there used to be various flavors of candy, wasanbon for its smoothness, and many other sugar confections. The title of this picture came from the fact that as I was drawing it, the colors and the materials pasted on it looked like sugar candy.
---
Exhibition this summer
"Graphic Art exhibition" 2021.August
---
(JPN)
これは私が創った作品です。
「砂糖菓子のように」
ミクストメディア、31.8x41cm、2021
砂糖菓子とは飴や金平糖など砂糖を主原料とした菓子の総称ですが、日本の和菓子屋さんでは実に色々な形や色をした砂糖菓子が作られています。昔は色々な味の飴や、口どけの良さがいい和三盆など、ほかにもいろいろな砂糖菓子があります。この絵は描いているうちになんだかその色や貼りこんだ素材が砂糖菓子のように見えたからこういうタイトルにしました。
---
この夏参加する展覧会
Graphic Art exhibition 2021.August クリエイティブ表現の現在
---
My website / 私のウェブサイト
https://ydart.exout.net/
抽象画のオーダー承ります。
https://ydart.exout.net/order.html
Call for Mail Art! / メールアート募集中!
https://ydart.exout.net/mailart.html