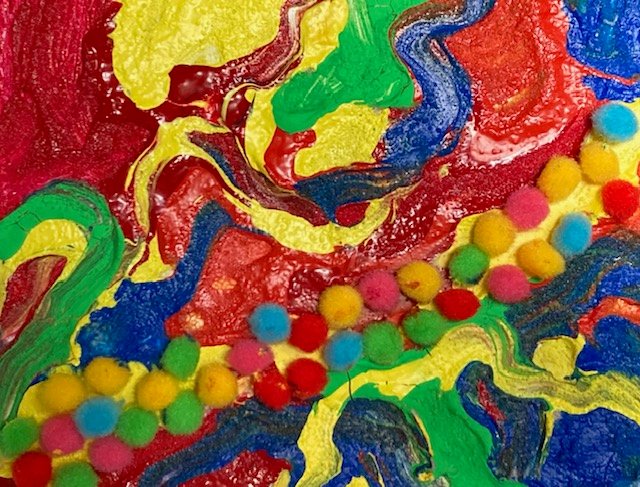 (ENG)
This is my original artwork.
"Line"
Mixed Media,18x14cm,2021
A colorful procession of reds and yellows parades down the street. When such a colorful procession passes by, the surroundings become flashy and gorgeous. Kyoto's festivals are usually accompanied by processions, but I haven't seen a festival procession in two years due to the Corona disaster. But the last time I went out, there was a line in front of a ramen shop. I didn't stand in line, though.
(JPN)
これは私が創った作品です。
「行列」
ミクストメディア、18x14cm、2021
赤や黄色などのカラフルな行列が、ぞろぞろと道を練り歩きます。こんなカラフルな行列が通ると周りも派手で華やかになります。京都のお祭りにも普通なら行列が付き物なのですが、コロナ禍でもう2年間祭りの行列というのは見ていません。でもこの前出かけたらラーメン屋の前に行列ができていました。私は並びませんでしたが。
---
My Website / 私のウェブサイト
https://ydart.exout.net/
My Art shop / 私のアートショップ
https://yadamaniart.com/
Painting for Christmas / クリスマスのための絵画
https://hive.blog/art/@yadamaniart/painting-for-christmas-eng-jpn