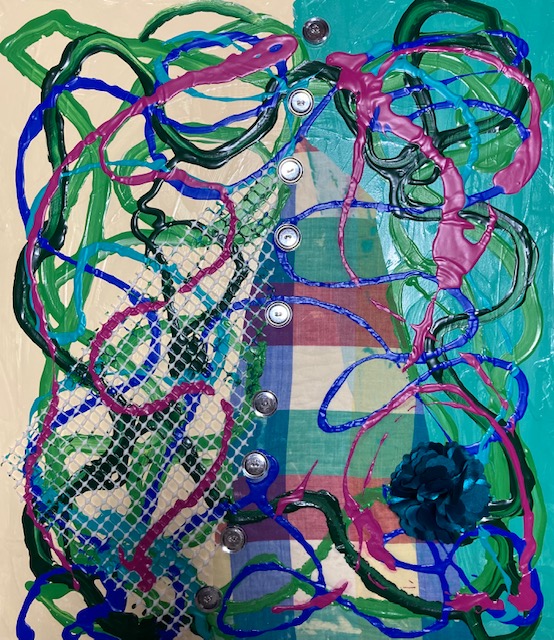 (ENG)
This is my original artwork.
"Neighborhood Child"
Mixed Media,45.5x53cm,2020
I live in a residential area, so some houses have children, but the children play in front of the house from around 5 o'clock in the evening. It's dark. When I was a child, I used to play in a nearby park until the evening and go home at 5 o'clock in the evening. Has the time changed, or is it a special situation only in the area where I live? But at any rate, I could hear cute cheers, so I drew a cute child abstractly.
(JPN)
これは私が創った作品です。
「近所の子」
ミクストメディア、45.5x53cm、2020
私の住んでいるところは住宅街なのでお子さんのいる家もあるのですが、そこの子どもたちは夕方5時頃から、家の前で遊ぶんですね。暗いのに。私が子どもの頃は夕方まで近くの公園で遊んで、夕方の5時になったら帰宅していたのですが。時代が変わったのでしょうか、それとも私の住んでいる地区だけの特殊な事情でしょうか。でもとにかく可愛い歓声が聞こえるので、可愛い子どもを抽象化して描きました。
---
My Artwork sales site / 私の絵の販売サイト
https://ydart.stores.jp/