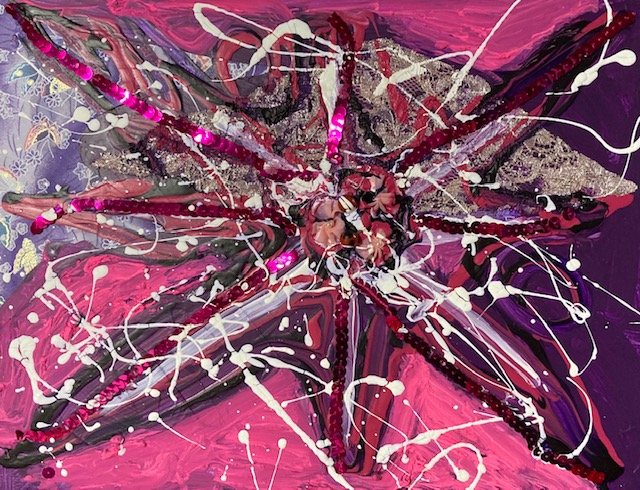 (ENG)
This is my original artwork.
"Peaceful Star"
Mixed Media,31.8x41cm,2021
I thought it would be nice if there were stars that my wish would come true, so I drew a picture of stars. I painted this with the hope that peace of mind will come not only to me who is suffering from the coronavirus, but also to those who are suffering all over Japan and the world. I use sparkly items such as spangles to create a star-like look.
(JPN)
これは私が創った作品です。
「平安の星」
ミクストメディア、31.8x41cm、2021
願いが叶う星があればいいなと思い、星の絵を描きました。これは、コロナ禍で苦しむ自分はもちろんのこと、日本中、いや世界中の辛い思いをしている人に心の平安が訪れるようにと思って描きました。星の感じを出そうとスパンコールなどキラキラしたものを使っています。
My website / 私のウェブサイト
https://ydart.exout.net/
Call for Mail Art! / メールアート募集中!
https://ydart.exout.net/mailart.html