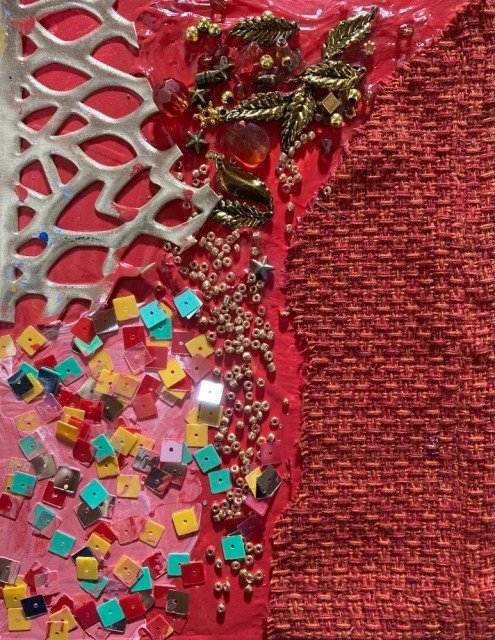 (ENG)
This is my original artwork.
"Red Chinese Phoenix"
Mixed Media,14x18cm,2021
Red chinese phoenix is one of the four gods (gods who control the four directions of heaven), and is considered the guardian god of the southern part of the sky, and is represented in the form of a bird such as a phoenix. Although this painting is not in the form of a bird, I tried to express the nobility, tradition, and colors of the word Suzaku in a small panel.
(JPN)
これは私が創った作品です。
「朱雀」
ミクストメディア、14x18cm、2021
朱雀とは四神(天の四方をつかさどる神)のひとつで、天上南方の守護神とされ、鳳凰などの鳥の形に表されます。この絵は鳥の形はしていませんが、朱雀という言葉の表す高貴さ、伝統、色などを小さなパネルに盛り込んで表現しました。
---
My Website / 私のウェブサイト
https://ydart.exout.net/
My Art shop / 私のアートショップ
https://yadamaniart.com/