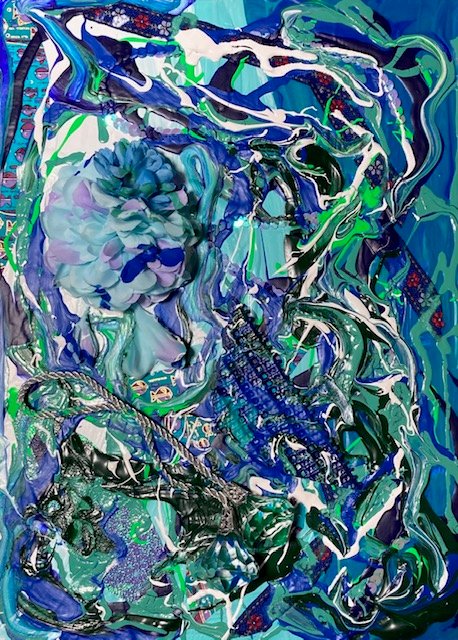 (ENG)
This is my original artwork.
"Seafood"
Mixed Media,31.8x41cm,2021
I imagined fish caught in the blue sea, algae, and other marine life lined up and drew them. I wanted to go to the sea again as I was drawing. Didn't I go to the sea last year? It's still cold this year, so of course I haven't been there. I want to go to the sea and sketch again this year.
(JPN)
これは私が創った作品です。
「海の幸」
ミクストメディア、31.8x41cm、2021
青い海で採れた魚や、藻類、その他海洋生物が並んでいるところを想像して描きました。描いていて、また海へ行きたいなあと思いました。昨年は私は海へ行かなかったのではなかったでしょうか。今年はまだ寒いのでもちろん行ってません。今年は海へ行ってまたスケッチしたいですね。
---
My Website / 私のウェブサイト
https://ydart.exout.net/
My Artwork sales site / 私の絵の販売サイト
https://ydart.stores.jp/
My stock illustration / 私のストックイラスト
https://www.shutterstock.com/ja/g/vvv753