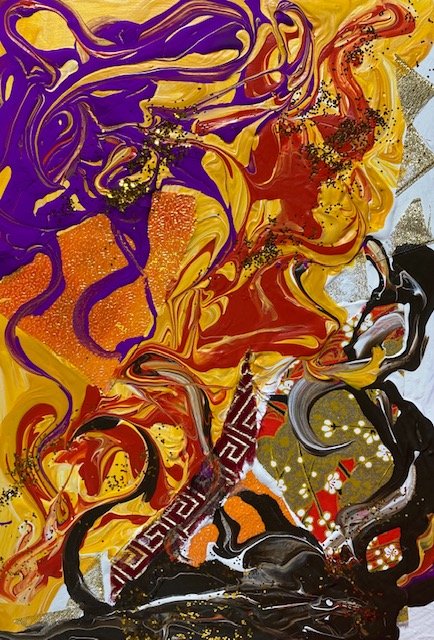 (ENG)
This is my original artwork.
"Shudder"
Mixed Media,15.8x22.7cm,2021
"Shudder" means being scared and shaking. In this picture, I expressed a monster like creature raging in fear.
It also has an Oriental collage.
I've been drawing good pictures for the past few days. If you can draw a good picture, you will feel fulfilled.
In preparation for the individual exhibition, I am gradually organizing the paintings.
(JPN)
これは私が創った作品です。
「戦慄」
ミクストメディア、15.8x22.7cm、2021
「戦慄」とは、恐ろしくて震えることです。この絵では恐ろしさのあまり妖怪のような生き物が暴れているところを表現しました。
ちょっと東洋的な感じのコラージュも施しました。
ここ2、3日は良い絵が描けています。良い絵が描けると気分も充実するものですね。
個展に向けて、少しずつ絵の整理も進めています。
---
My Website / 私のウェブサイト
https://ydart.exout.net/
My Artwork sales site / 私の絵の販売サイト
https://ydart.stores.jp/
My stock illustration / 私のストックイラスト
https://www.shutterstock.com/ja/g/vvv753