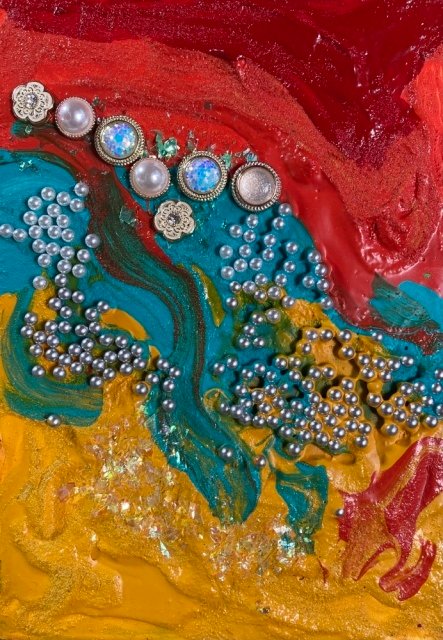 (ENG)
This is my original artwork.
"Singing Sand"
Mixed Media,15.8x22.7cm,2022
Sand that squeaks when you walk on it is called "singing sand. In Japan, there are many sandy beaches with singing sand. In Kyoto Prefecture, there is one called Kotohiki-hama in Kyotango City. There are also squeaky sands all over the world, not only on sandy beaches, but also in sand dunes and deserts. When the environment gets bad, the singing becomes worse or stops, so it is important to take care of them. I drew this picture with the image of the beautiful sound made by singing sand.
(JPN)
これは私が創った作品です。
「鳴き砂」
ミクストメディア、15.8x22.7cm、2022
砂の上を歩くとキュッキュッと鳴る砂を鳴き砂と言います。日本にもたくさんの鳴き砂のある砂浜があります。京都府にも京丹後市に琴引浜と言うのがあります。世界各地にもあって、砂浜だけでなく砂丘や砂漠にもあるそうですね。環境が悪くなると鳴きが悪くなったり鳴かなくなったりするので、大切にしたいものです。私はこの絵を鳴き砂が奏でる美しい音をイメージして描きました。
---
My Website / 私のウェブサイト
https://ydart.exout.net/
My Art shop / 私のアートショップ
https://yadamaniart.com/