(ENG)
I couldn't go outside to sketch because of COVID -19, and I thought I didn't have much to sketch at home, but I remembered that I bought an assortment of shells at a 100 yen store the other day. I bought it as a material for a mixed-media work, but I wanted to sketch it, so I put the shells on the desk.
(1)I draw a snail shell and a bivalve shell.
(2)I use a pencil to lightly scratch the paper.
(3)I draw the outline carefully.
(4)I add a shadow.
(5)I draw a fine pattern. When you put a pencil up, the line is thin, so you lay it down and draw a pattern.
(6)I can draw a snail pattern. Continue drawing clam patterns.
(7)I could draw a bivalve pattern. I had a hard time drawing the pattern of bivalves because the shading is delicate.
(8)I sign it and it's done.
I don't usually focus too much on drawing and take pictures of the process, so I thought it would be good to take pictures of the process of drawing sometimes. On the other hand, my concentration was not good enough and I couldn't draw very well.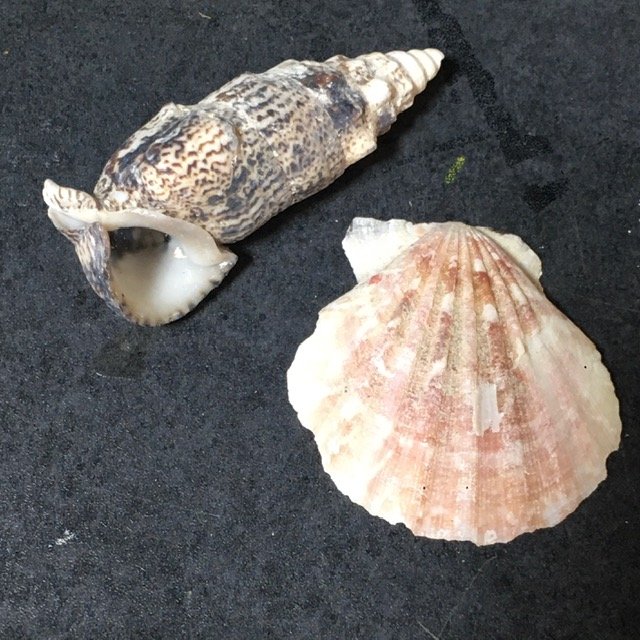 (1)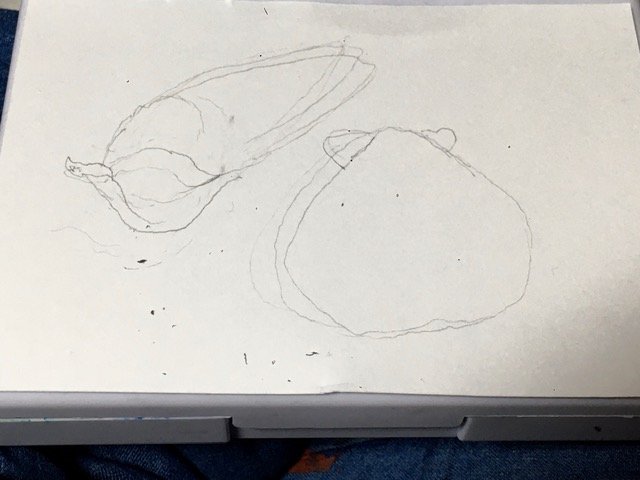 (2)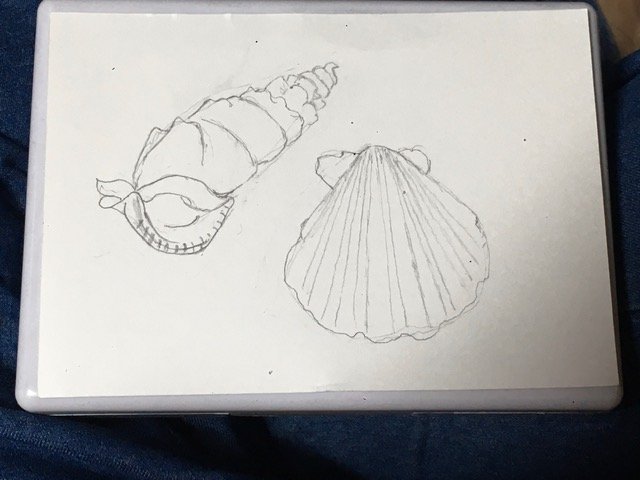 (3)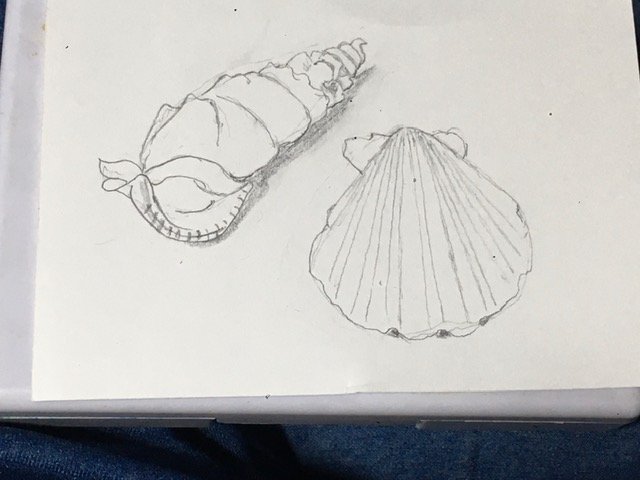 (4)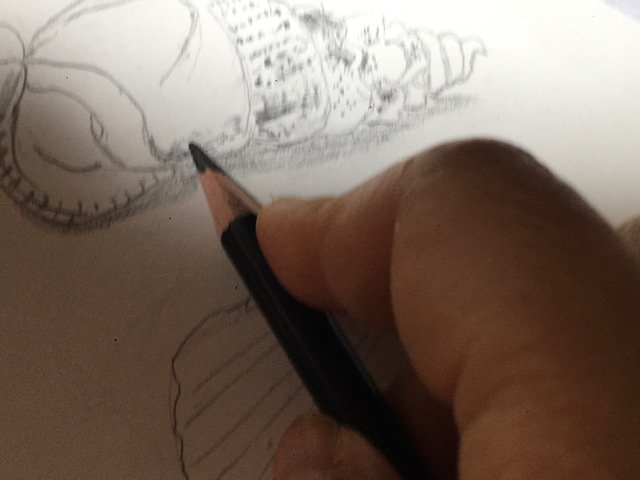 (5)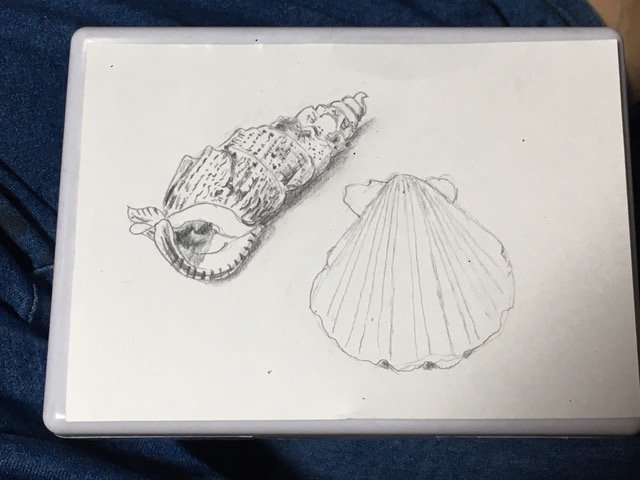 (6)
(7)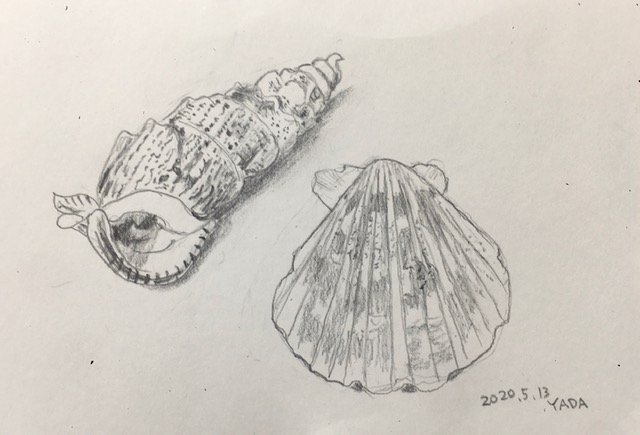 (8)
(JPN)
COVID-19のせいでなかなか外にスケッチに行けず、自宅にはあまりスケッチしたいものがないなあと思っていたところ先日100円均一の店で貝殻の詰め合わせを買ったのを思い出しました。ミクストメディアの作品の材料として買ったものですが、せっかくだからスケッチしたいと思い、貝殻を机に並べました。
(1)巻き貝と二枚貝の貝殻を描きます。
(2)画用紙に鉛筆で薄くアタリをとります。
(3)輪郭を丁寧に描きます。
(4)影をつけます。
(5)細かい模様を描きます。鉛筆を立てると描線が細いので、寝かせて模様を描いています。
(6)巻き貝の模様が描けました。引き続き二枚貝の模様を描きます。
(7)二枚貝の模様も描けました。二枚貝の模様は濃淡が微妙なのでそれらしく描くのに苦労しました。
(8)サインを入れて完成。
普段は描くのに集中しすぎて制作のプロセスを写真に撮ることなどないので、たまには描く過程を撮影するのもいいものだなと思いました。そのかわり集中力は中途半端ですごく上手に描けたわけではありませんが。