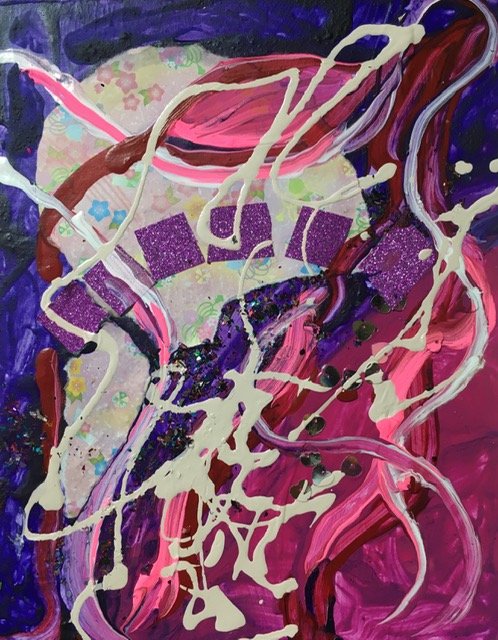 (ENG)
This is my original artwork.
"Slight Fever and Languor"
Mixed Media,14x18cm,2020
I had a fever the day before yesterday, but I had a slight fever, but I didn't feel languid, and I had a sudden difficulty in breathing and sleep that I couldn't stay awake. Illness has no taste. I thought that I could enjoy the subtle changes of the environment only when I was healthy. If I drown in illness, I will only die.
(JPN)
これは私のオリジナル作品です。
"微熱とけだるさ"
ミクストメディア、14x18cm、2020
一昨日私は熱を出しましたが、微熱でしたがけだるさなどというものはなく、急激な息苦しさ、起きていられない眠さに見舞われました。病気には、風情も何もないのです。やっぱり健やかであってこそ、微妙な感覚を愛でることができ、環境の緩やかな変化を楽しむことができるのだと思いました。病気に溺れていては死んでしまうだけなのです。