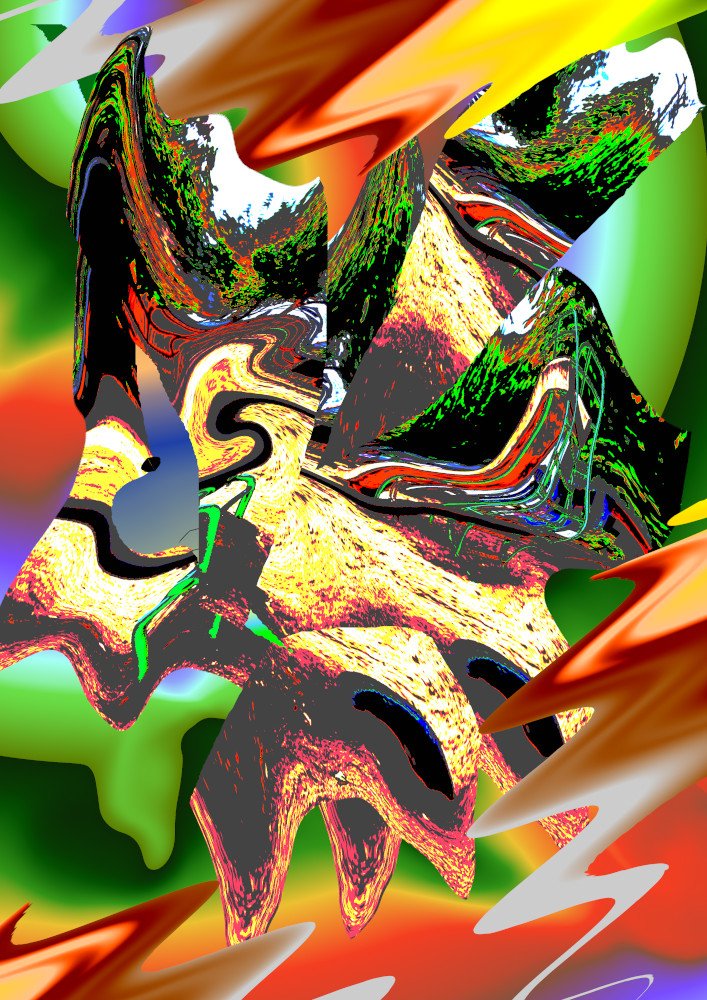 (ENG)
It's been a while since I exhibited my work at NFT Art.
This is a digital painting of a crack in the strata. The strata have unique patterns, and the patterns vary from place to place, so there is no end to my interest in them.
This work is being exhibited and sold at @NftShowroom .
3 editions.
If you like it, please buy it.
https://nftshowroom.com/yadamaniart/gallery/yadamaniart_yadamaniart-digital_tearing-strata
---
Akiko Yada's solo exhibition "Let your cerebral cortex be your guide
Period: 26(Tue) October - 31(Sun) October, 2021, 11:00 - 20:00
Venue: Room_412
(Room 412, Takagi Building, 15-8 Sakuragaoka-cho, Shibuya-ku, Tokyo)
---
(JPN)
久しぶりにNFTアートに作品を出品しました。
これは地層の裂け目を描いたものです。地層は独特な模様をしているし、場所によっても模様が違うので、興味が尽きないです。
この作品は @NftShowroom で展示販売されています。
エディションは3です。
お気に召したらお買い求めください。
https://nftshowroom.com/yadamaniart/gallery/yadamaniart_yadamaniart-digital_tearing-strata
---
★矢田明子 個展「大脳皮質をあそばせて」
会期:2021年10月26日(火)-10月31日(日)11-20時
会場:Room_412
(東京都渋谷区桜丘町15-8 高木ビル412号室)
---