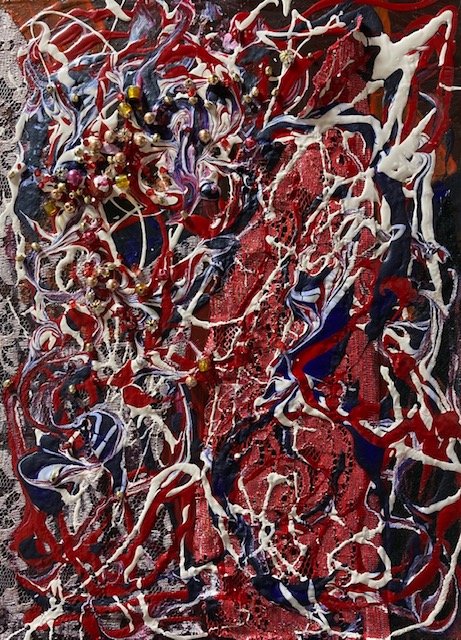 (ENG)
This is my original artwork.
"Tears of Dark Night"
Mixed Media,24.2x33.3cm,2021
I wanted to make full use of dark colors. an especially dark red color. This picture is painted in dark red on the base, and then put cloth or paint on it and scatter beads at the end. I drew such a scene that tears burst from tears, and I couldn't stop sobbing.
(JPN)
これは私が創った作品です。
「闇夜の涙」
ミクストメディア、24.2x33.3cm、2021
暗い色を使いこなしたいと思いました。特に暗い赤色。この絵は暗い赤色をベースに塗って、その上に布を貼ったり、絵の具を流したりして、最後にビーズを散らしています。泣いて泣いてあふれた涙が光り、嗚咽が止まらないような、そんな光景を絵にしました。
---
My Website / 私のウェブサイト
https://ydart.exout.net/
My Artwork sales site / 私の絵の販売サイト
https://ydart.stores.jp/