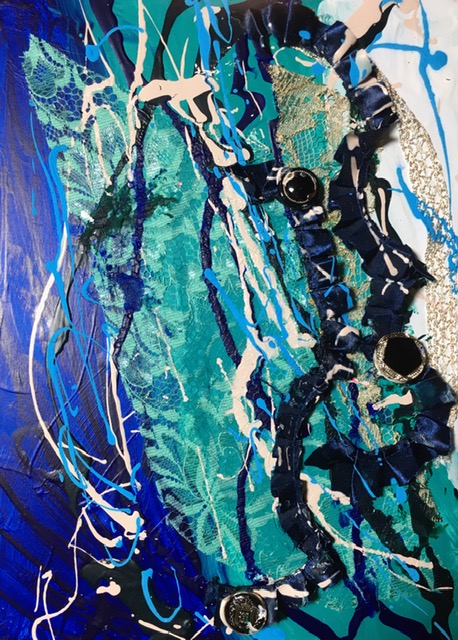 (ENG)
This is my original artwork.
"Thick Sea"
Mixed Media,24.2x33.3cm,2020
It's finally getting hot here in Kyoto and I'm missing the water. I'm especially attracted to the blue sea. My grandmother used to take me on a glass boat ride to see the sights of the sea, but that was a long time ago. It's surprisingly intoxicating because I'm upside down. But I'd like to ride again.
(JPN)
これは私のオリジナル作品です。
"濃厚な海"
ミクストメディア、24.2x33.3cm、2020
いよいよこちら京都も暑くなってきて、水が恋しくなります。なかでも青い海に心ひかれます。昔は祖母に連れられてグラスボートに乗って海中の観光をしたものでしたが、あれはずっとうつむいているから案外酔うのですよね。でもまた乗ってみたいものです。