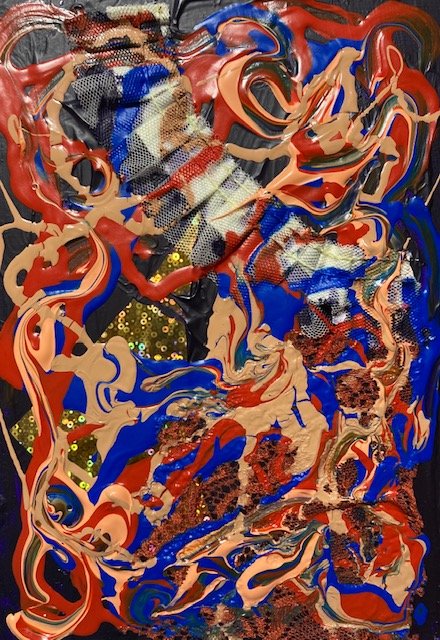 (ENG)
This is my original artwork.
"Tradition"
Mixed Media,15.8x22.7cm,2021
I think the rich world of old stories, fairy tales, and myths that have been passed down from parents to children, from children to grandchildren, and from old times to the present is still being told. What do parents tell their children when it's late at night? I drew a picture imagining such a scene. I want to leave something and tell someone.
(JPN)
これは私が創った作品です。
「伝承」
ミクストメディア、15.8x22.7cm、2021
親から子、子から孫、また昔の誰かから今の誰かへと伝えられて、昔話やおとぎ話、神話のような豊かな世界が今もなお話されているのだと思います。夜が更けたころ、親は子に何を話し、何を伝えているのでしょうか。そんな光景を想像して絵を描きました。私も何かを残し、誰かに伝えたいものです。
---
Akiko Yada Solo Exhibition "waxing and waning of mind"
Date: Wednesday, May 12, 2021 - Monday, May 17
11 : 00 - 19 : 00 (Last Day 17: 00)
Venue: Art Gallery Kitano
(439 -4 Ebisu-cho, Kawaramachi Higashi-iru, Sanjo-dori Street, Nakagyo-ku Ward, Kyoto City)
---
矢田明子個展「こころの満ち欠け」
日時:2021年5月12日(水)~5月17日(月)
   11:00~19:00(最終日17:00まで)
会場:アートギャラリー北野
   (京都市中京区三条通河原町東入ル恵比須町439-4 コーカビル)
---
Call for Mail Art! / メールアート募集中!
https://ydart.exout.net/mailart.html