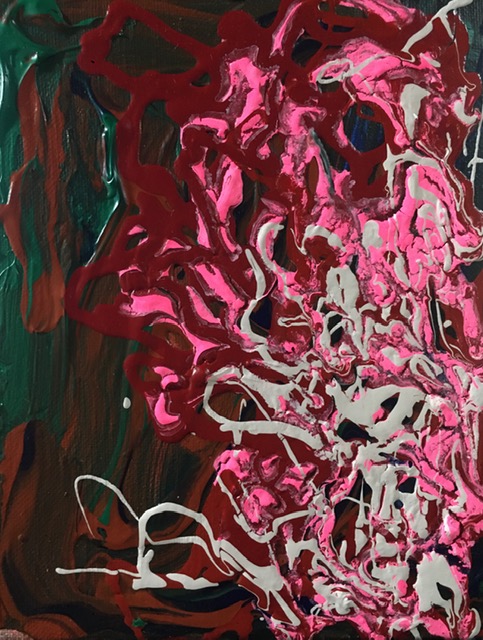 (ENG)
This is my original artwork.
"Try to Cover Up Now"
Acrylic on Canvas,14x18cm,2020
This is a picture showing the wonders, complexities and mysteries of nature. I tried to get closer to the shape of nature, but it still couldn't match nature. But I did my best to make it insane and scary.
---
Akiko Yada solo exhibition "The days of looking for a smile"
Date: Wednesday, November 4, 2020 - Sunday, November 8 11 - 19 o'clock (Until 17 o'clock on the last day)
Venue: Galleria Enmachi (Heights Emmachi 101, 24-2 Nishinokyo Minami Otakigomado-cho , Nakagyo-ku Ward, Kyoto City,JAPAN)
Special site: https://yadamaniart.com/
Reservations required (Up to 2 people can stay at one time. You can reserve up to 30 minutes per unit and up to 2 units.)
For other details, please visit the special site.
---
(JPN)
これは私が創った作品です。
「まさに今覆いつくそうとする」
キャンバスにアクリル、14x18cm、2020
これは自然の不思議、複雑さ、怪奇さを表した絵です。自然の造形に近づこうと試みましたがやっぱり自然にはかないませんでした。それでもなるべく狂気や恐怖を感じさせるような絵にしようと頑張りました。
---
★矢田明子個展「笑顔を探す日々」
日時:2020年11月4日(水)~11月8日(日)11~19時(最終日は17時まで)
会場:ガレリア円町(京都市中京区西ノ京南大炊御門町24-2 ハイツ円町101)
特設サイト:https://yadamaniart.com/
予約制 (一度に滞在できるのは2人まで・1単位30分・2単位まで予約可能)
その他詳細は特設サイトをご覧ください
---