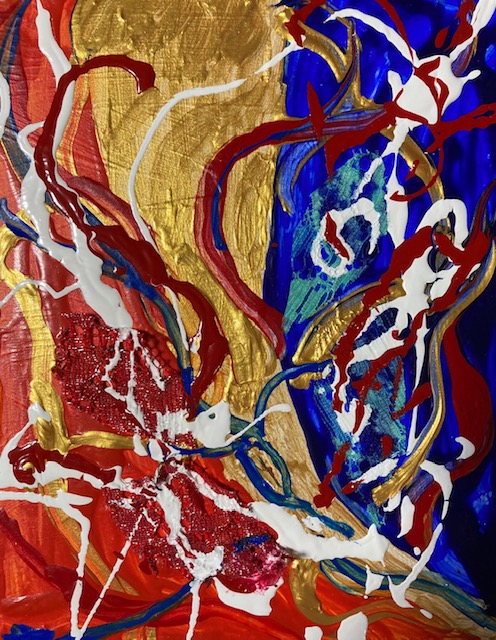 (ENG)
This is my original artwork.
"Twilight"
Mixed Media,14x18cm,2020
I tend to use gold between gold and silver. Because gold is a color that makes you feel warmth. I used lots of gold in this work, but when I finished it, it looked somehow like the atmosphere of twilight, so I changed the title to "Twilight".
I drew a picture early in the morning today, and I was working on data input. It's hard to work in front of a PC.
(JPN)
これは私が創った作品です。
「黄昏」
ミクストメディア、14x18cm、2020
私は金色と銀色とでは、どちらかというと金色を使うことが多いです。金色は温かみを感じる色だからです。この作品でも金色をふんだんに使いましたが、出来上がってみるとなんだか黄昏時の雰囲気に見えたので、タイトルを「黄昏」にしました。
今日は早朝に1枚絵を描いて、あとはデータ入力の仕事をしていました。PCの前で根を詰めて作業をするのはしんどいです。
---
My Artwork sales site / 私の絵の販売サイト
https://ydart.stores.jp/