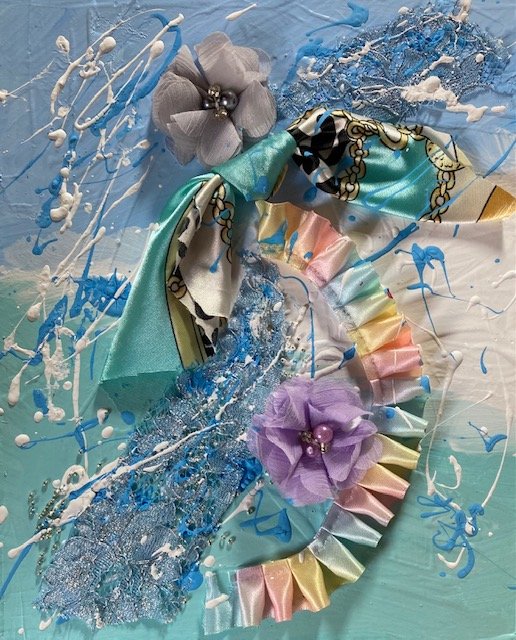 (ENG)
This is my original artwork.
"Up to the Sky"
Mixed Media,22x27.3cm,2021
I drew this picture while remembering the time when I used to fly kites. I used to love flying kites. I used to fly kites in places where there were no trees or telephone poles nearby, such as riverbeds. When I was in the fifth grade of elementary school, I made my own kite with the help of my arts and crafts teacher, and I remember being surprised that it flew so well that it reached the other side of the river. I don't remember how to make it anymore.
(JPN)
これは私が創った作品です。
「天まで上がれ」
ミクストメディア、22x27.3cm、2021
これは昔凧揚げをした時のことを思い出しながら描きました。私は凧揚げをするのが好きでした。木や電柱が近くにあると引っかかって危ないので、それらがないところ、例えば河川敷とかで凧揚げをしていました。やっこ凧、連凧など色々あげましたが、小学校5年生くらいの時に図工の先生から教えてもらって自分で作った凧が、川の向こう岸まであがるほどよくあがってびっくりしたことを覚えています。もう作り方を忘れてしまいましたが。
---
My Website / 私のウェブサイト
https://ydart.exout.net/
My Art shop / 私のアートショップ
https://ydart.stores.jp/