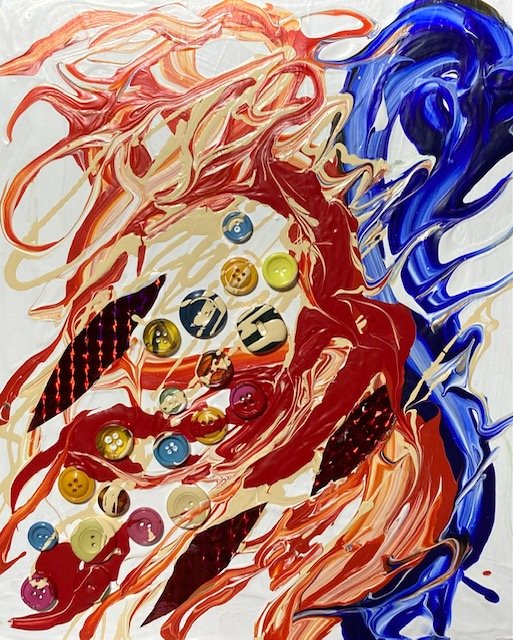 (ENG)
This is my original artwork.
"Wanderer"
Mixed Media,22x27.3cm,2021
Wanderer comes from nowhere and goes away from nowhere. There was a time when I longed for such a life. But now I like this house and I stay home and draw pictures. Even so, I wanted to live a windy life, like traveling, once in a while, so I set up a project to hold individual exhibitions all over Japan. Since it's a one-man exhibition, I can't just put it in the trunk, but I always want to deepen my exchanges with various people through pictures in various places.
(JPN)
これは私が創った作品です。
「風来坊」
ミクストメディア、22x27.3cm、2021
どこからともなくやって来て、どこへともなく去っていく風来坊。そんな生き方に憧れた時期もありました。しかし今は、この家が好きで、家にこもって絵を描いています。それでもたまに、風来坊的な生活、例えば旅をしてまわるような生活をしたいと思って、日本各地を個展をしてまわるプロジェクトを立ち上げました。個展ですからトランク1つでというわけにはいきませんが、色々な場所で色々な人と絵を通して交流を深めたい、とはいつも思っています。
---
Akiko Yada Solo Exhibition "waxing and waning of mind"
Date: Wednesday, May 12, 2021 - Monday, May 17
11 : 00 - 19 : 00 (Last Day 17: 00)
Venue: Art Gallery Kitano
(439 -4 Ebisu-cho, Kawaramachi Higashi-iru, Sanjo-dori Street, Nakagyo-ku Ward, Kyoto City)
---
矢田明子個展「こころの満ち欠け」
日時:2021年5月12日(水)~5月17日(月)
   11:00~19:00(最終日17:00まで)
会場:アートギャラリー北野
   (京都市中京区三条通河原町東入ル恵比須町439-4 コーカビル)
---
Call for Mail Art! / メールアート募集中!
https://ydart.exout.net/mailart.html