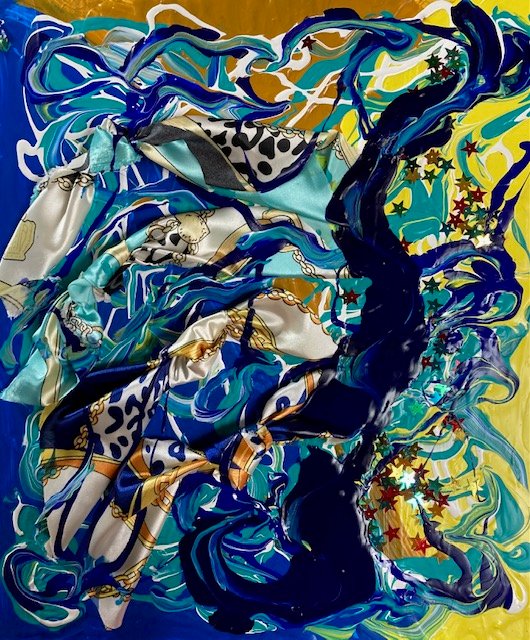 (ENG)
This is my original artwork.
"Washed Ashore"
Mixed Media,38x45.5cm,2021
The birds that drifted in the dream washed up on the shore of reality and rested their wings. They ate fresh fish and filled their stomachs. This is a picture of those birds. After resting their bodies and minds for a while, the birds took off again into the dream. The birds move freely between dream and reality. Their eyes shine and they are free in the endless dream.
---
Akiko Yada's solo exhibition "Let your cerebral cortex be your guide
Period: 26(Tue) October - 31(Sun) October, 2021, 11:00 - 20:00
Venue: Room_412
(Room 412, Takagi Building, 15-8 Sakuragaoka-cho, Shibuya-ku, Tokyo)
---
(JPN)
これは私が創った作品です。
「漂着」
ミクストメディア、38x45.5cm、2021
夢の中を漂った鳥たちは、現実の海岸に漂着し羽根を休めた。新鮮な魚を食べ腹を満たした。この絵はそんな鳥たちを描いた絵だ。しばし身も心も休めたあと、鳥たちは再び夢の中へ飛び立った。夢と現実の間を自由に行き来する鳥たち。その眼は輝いて、果てしない夢の中で自由になる。
---
★矢田明子 個展「大脳皮質をあそばせて」
会期:2021年10月26日(火)-10月31日(日)11-20時
会場:Room_412
(東京都渋谷区桜丘町15-8 高木ビル412号室)
---