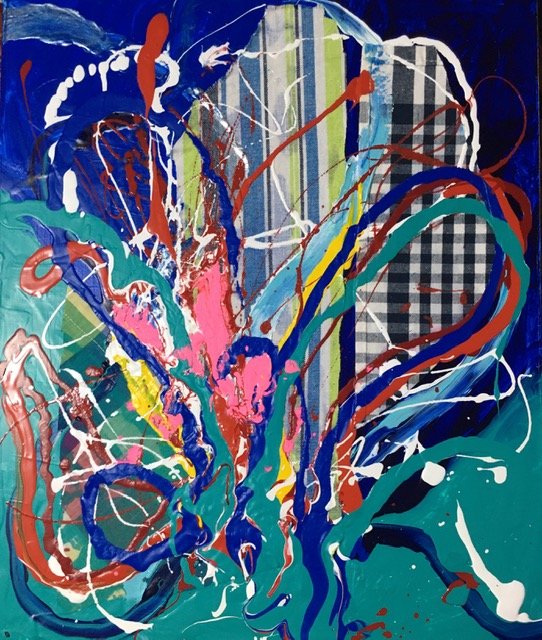 (ENG)
This is my original artwork.
"Welcome"
Mixed Media,38x45.5cm,2020
I envisioned welcoming people, such as street decorations and parades.
Recently, I've been receiving used clothes from someone, and I'm struggling to use them in my work.
It is difficult to put it well in the work. There are many kinds of used clothes such as patterns and materials.
This picture has a soft feel and I think it worked well.
(JPN)
これは私が創った作品です。
「歓迎」
ミクストメディア、38x45.5cm、2020
人を歓迎する、例えば街の飾り付けとか、パレードとか、そういうものを想像して描きました。
最近ある人から古着などをもらいまして、それを作品に活かそうと悪戦苦闘しております。
なかなか上手く作品に盛り込むのは難しいです。古着と言っても、柄や素材など色々ありますから。
この絵は、柔らかい感じが出ていて上手くいったかなと思っています。