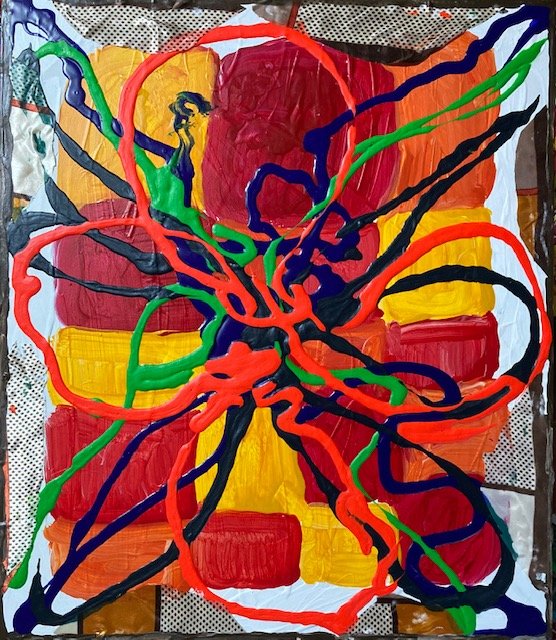 (ENG)
This is my original artwork.
"What Stands In The Way"
Mixed Media,45.5x53cm,2022
What stands in the way.
It can be a wall, a hurdle, or
or a big mountain that rises up in front of us.
Even if we get over it, we will face it again.
But we have no choice but to keep repeating it.
That is life, isn't it?
---
Akiko Yada Solo Exhibition "Next Phase 2"
Friday, May 13 - Wednesday, May 18, 2022, 10 - 18 p.m.
Gallery Q (1-8-8-8 Chuo, Otsu City, Shiga Prefecture, JAPAN)
---
(JPN)
これは私が創った作品です。
「立ちはだかるもの」
ミクストメディア、45.5x53cm、2022
立ちはだかるもの。
それは壁であったり、ハードルであったり、
目の前にそびえ立つ大きな山であったり。
乗り越えてもまた、立ちはだかる。
でもそれを繰り返すしかないのだろう。
それが人生なのだろう。
---
矢田明子個展"Next Phase 2"
2022年5月13日(金)~18日(水)10~18時
ギャラリーQ(滋賀県大津市中央1丁目8-8)
---