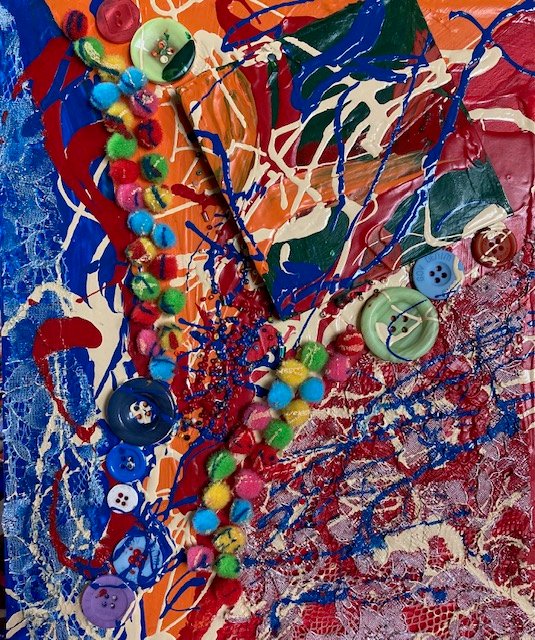 (ENG)
This is my original artwork.
"With My Hands Up"
Mixed Media,22x27.3cm,2021
Raising your hands and raising something important above your head. I don't think I've been doing that for a long time. If you don't know what's important, like a trophy or a shield at an award ceremony. Well, it didn't have to be anything like that, so I sometimes wanted to lift my heart and let me look out from a high place.
(JPN)
これは私が創った作品です。
「両手を掲げて」
ミクストメディア、22x27.3cm、2021
両手を掲げて大切なものを頭上に持ち上げること。私はもうずいぶん長いことそういうことをやっていないような気がします。大切なもの、というのが曖昧ならば、例えば表彰式でもらったトロフィーとか盾とか。まあそんなものに縁はなくてもいいから、私は時々私の心を持ち上げて高い場所からあたりを眺めさせてあげたいと思いました。
My website / 私のウェブサイト
https://ydart.exout.net/
Call for Mail Art! / メールアート募集中!
https://ydart.exout.net/mailart.html