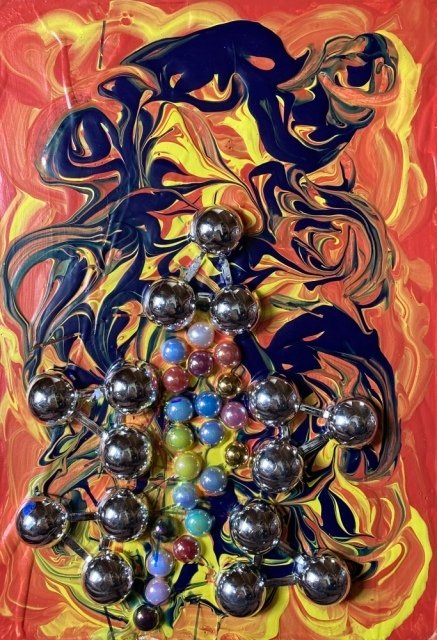 (ENG)
This is my original artwork.
"You're Too Bright"
Mixed Media,15.8x22.7cm,2022
This is a piece I created by deconstructing Christmas decorations and using metallic beads. It is not a metaphor, but a physically dazzling work. However, it is also a work that is difficult to light when photographing or exhibiting.
(JPN)
これは私が創った作品です。
「君はまぶしすぎて」
ミクストメディア、15.8x22.7cm、2022
これはクリスマスの飾りを分解したり、メタリックなビーズを使ったりして創った作品です。比喩でなく、物理的にまぶしい作品です。ただ、撮影や展示の際は照明の当て方が難しい作品でもあります。
---
My Website / 私のウェブサイト
https://ydart.exout.net/
My Art shop / 私のアートショップ
https://yadamaniart.com/