The Netherlands is not only popular for Amsterdam and its lovely Canals but also this country is popular for its beautiful greenery, vegetation, flowers, and beach. Normally on weekend I usually work, I often have an 8-hour shift during the weekend so I don't have time to do other things or activities, unfortunately. After a long shift at work, I come home and fall asleep. Saturday and Sunday, I often have to do work so I can't go anywhere. But today was different, exceptional because I managed some time to go to the beach with my dog. The weather was nice, summer and warm weather. I am still not habituated to Holland weather and my body is still struggling to adjust to this weather. Often rain occurs in Almere and a sunny day represents a blessing day here.
Before talking about the day, I wanna say that MarieHelen's dog died. She was young, only 3 years old and unfortunately she had to put Nera to sleep because Nera (her dog) was suffering a lot. The worst part is doctors couldn't figure out what exactly happened to Nera and after spending 3000 euros, Nera didn't recover at all. At one point she completely stopped eating. Anyway, MarieHelen tried a lot to save her and it was the time she was forced to say her dog goodbye and let her go. MarieHelen is completely sad, broken, and empty nowadays. I can understand her feeling properly because I know how it feels to lose your beloved ones.
Anyway, to cheer MarieHelen, we decided to go to the beach in Almere. I have never been to a beach in the Netherlands before so this was an experience. Besides, this beach was especially for dogs so I thought it would be a great day for Gigi too...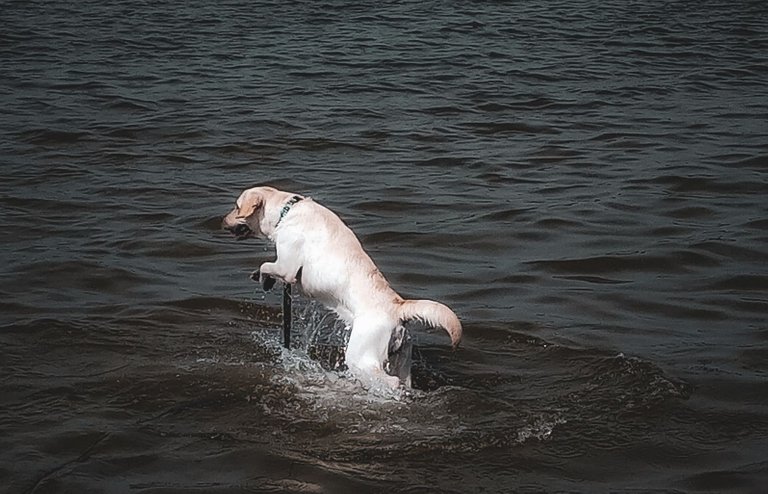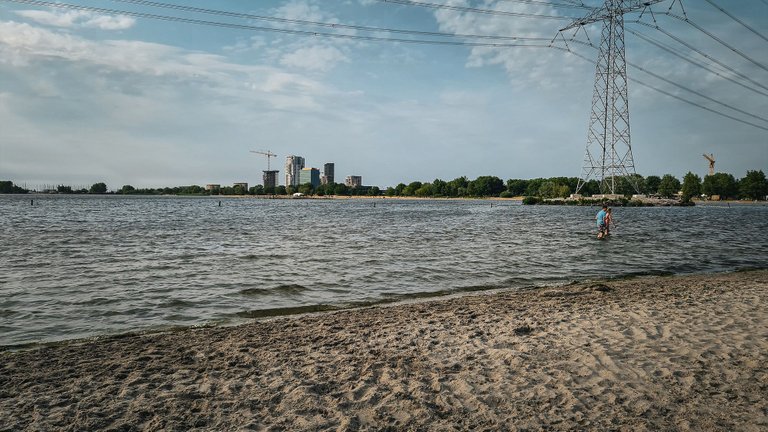 I had an 8-hour shift in the morning so I was not so sure whether I am gonna be able to go to the beach after work or not because I feel tired usually. But thinking about Marie, I decided to go to the beach with her. Marie arranged everything for us, she even came to pick me and Gigi up from the shelter for the beach.
I am still not familiar with the Almere city, history says this city is only 50 years old and this Almere Poort part is the new extension of Almere Stad. Marie arranged a little picnic day for us near the beach. The beach is not a coastal beach, it is a huge lake beach which is near Amsterdam. Marie said that this lake has divided Almere from being part of Amsterdam.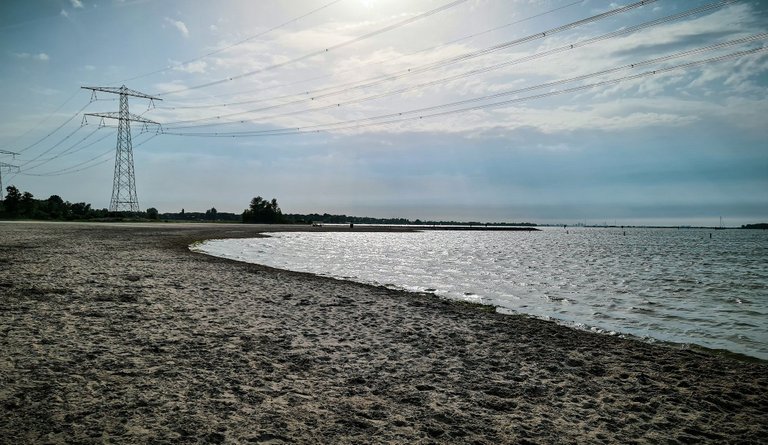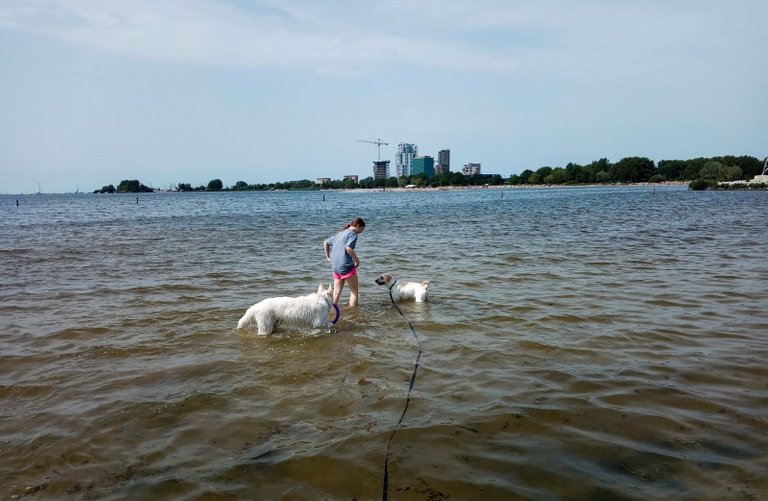 Marie's plan was to arrange a small picnic day with me and my dog so she got us food and everything so that we can enjoy the beach day and relax a bit.
Gigi was so happy after all she saw water. She loves running and playing so when she was there, she spent her entire day in the water and playing on the beach. She also made some friends too though still, she is not friendly with other dogs and too friendly with human beings.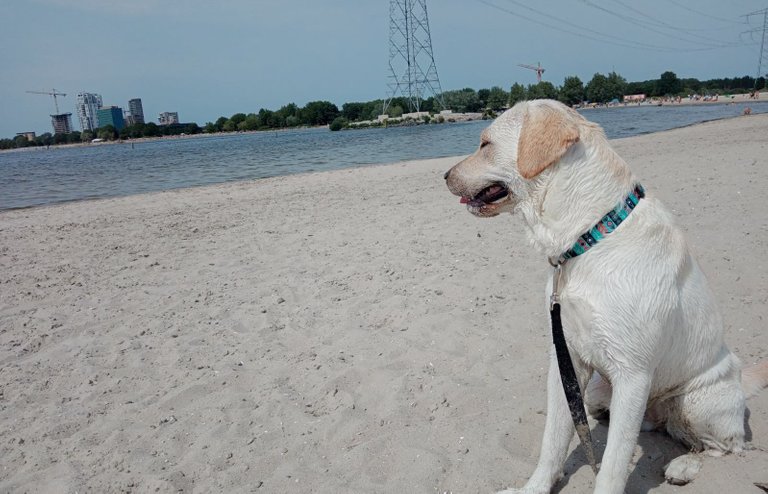 I put Gigi on a dog leash the whole time because when I off-leashed her for some time, she ran away and didn't come back. She was busy with other humans. I called her several times but she completely ignored my call and was busy doing her own business. She was never been to the beach before and this is her first experience of walking on the beach so I can understand her excitement. And as I am new so I decided to keep her on a 10M longer leash. I got this leash from Poland and thanks to @polish.hive for suggesting to me this 10M longer leash.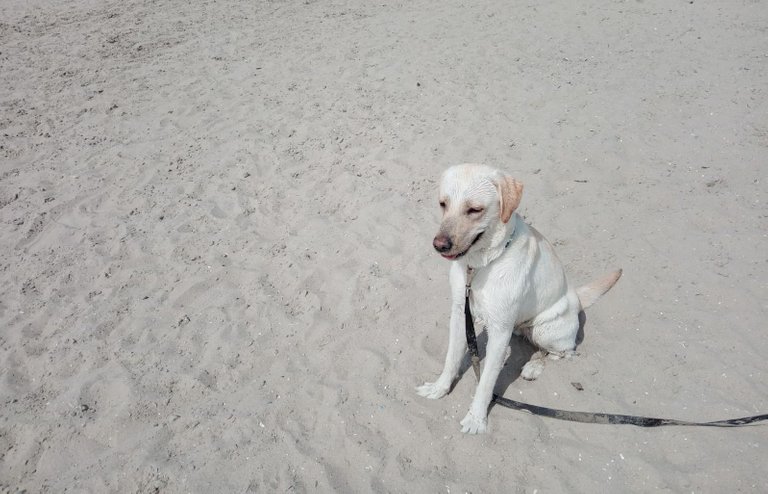 Look how much happy she was today...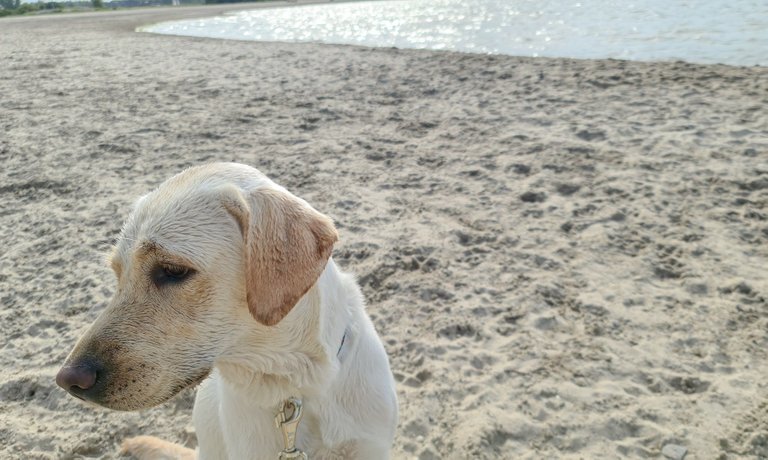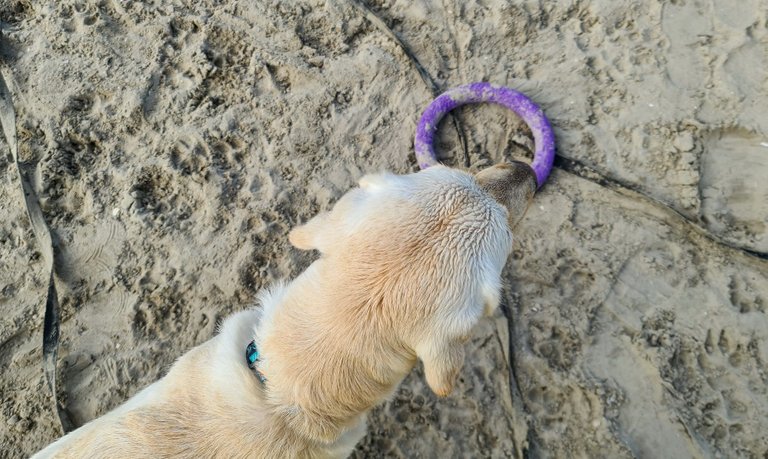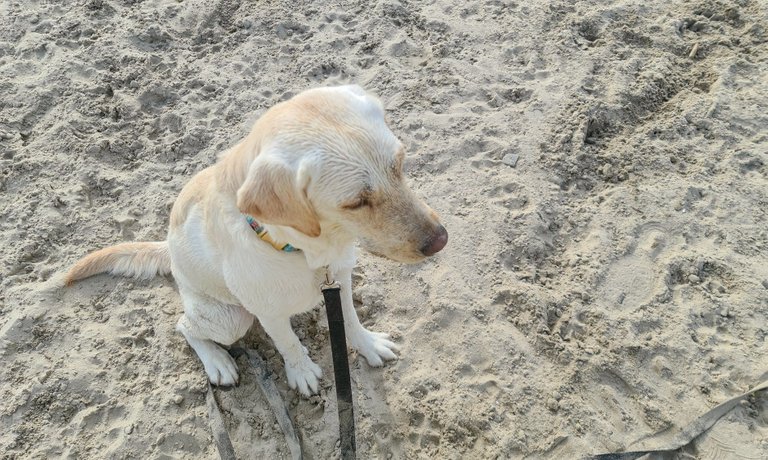 I have managed to take some photos of her because it was hard to take photos of Gigi. She was super excited and happy. So, I didn't disturb her and let her do her job with a leash of course.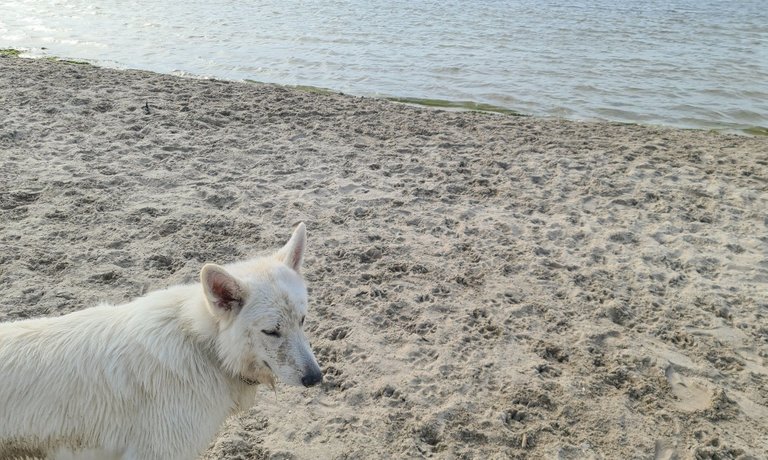 We met an American shepherd also... a Very beautiful dog...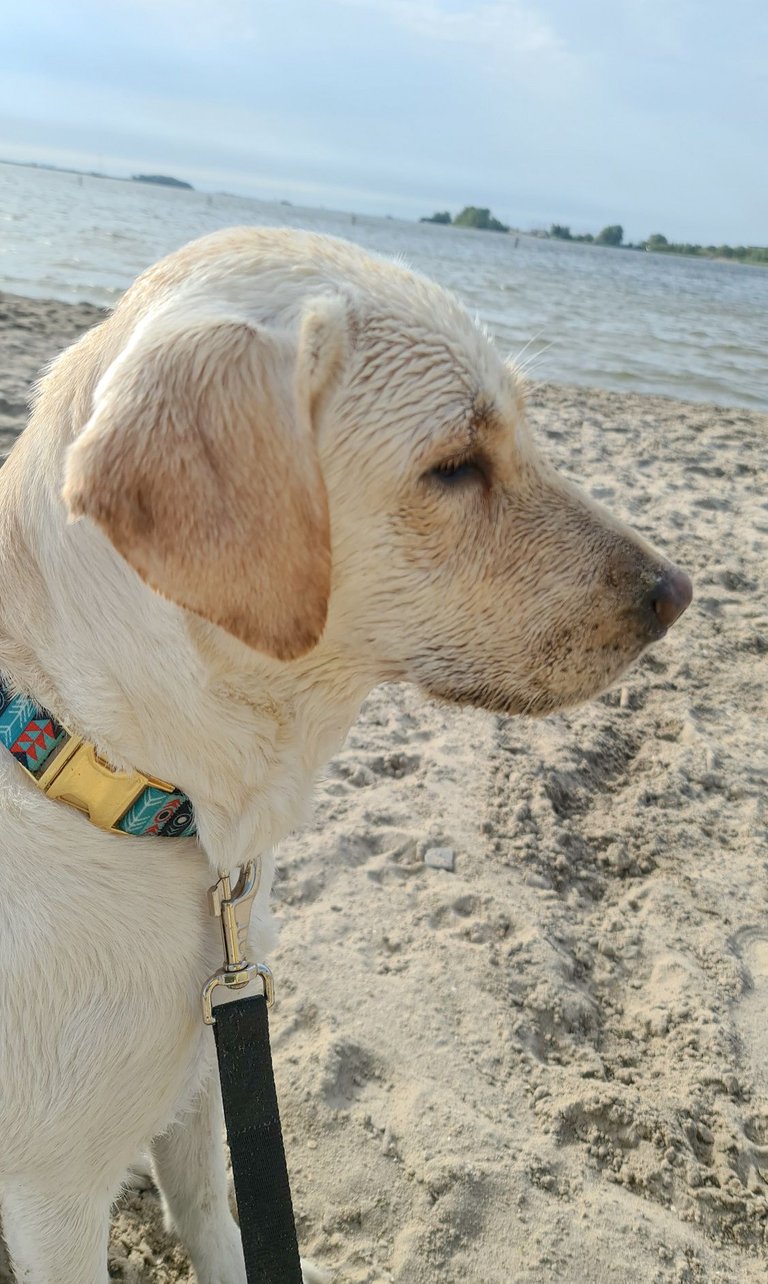 The weather was warm and the water was a little bit warm also so it was okay for Gigi to swim in the lake. The lake water was surprisingly sweet.
Today was the weekend so many people were there with their dogs. Nearby there is another beach where dogs are not allowed so we stayed on the dog beach. We ate some snacks and came back home after spending 3 hours on the beach. We walked a lot and enjoyed the sandy beach and the sun. It was a lovely day...
I am happy that everybody loves Gigi and gives her so much love and affection... I am happy for her...She got a good life...
---
---
Love
Priyan...
---
I am @priyanarc.... An architect, a dreamer, and a passionate writer who loves to write about life. I try to present my own perspective and experiences. Please leave your feedback and criticism because it's the only way I can know and reach your mind and thought easily...
---
Find me on:
---
All images used are captured by the author...