My exposure to games, movies - and now the metaverse - had me wondering: how close are we to the possibility of getting a chance to take on life differently? If you had the option to live differently in a different world, would you?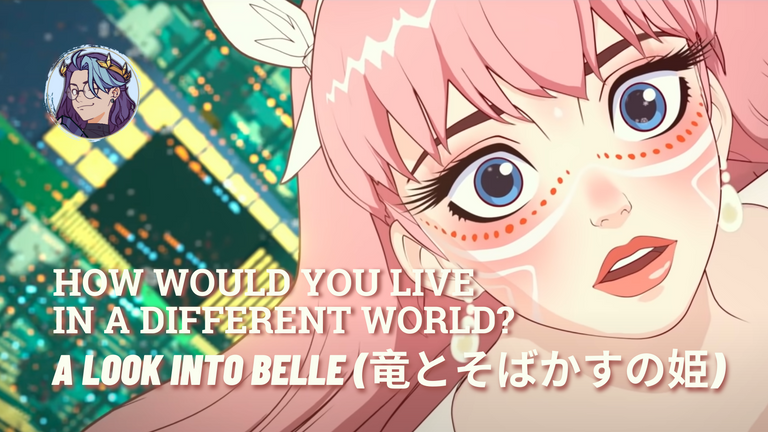 Banner created on Canva. Screenshot taken from Belle's Official Trailer
Belle brings me to the same thought after yet another rewatch. This is probably my fifth... Or sixth? I lost count.
---
Belle (竜とそばかすの姫, Ryū to Sobakasu no Hime, "The Dragon and the Freckled Princess") is a modern-day twist to Beauty and the Beast. The movie's protagonist is Suzu Naito, a high-school student struggling to get back into singing after her mother's death. As her avatar Belle, she dives into the widely known virtual space called "U" after her friend Hiro's recommendation. There she quickly becomes a singing sensation but also becomes intrigued by the Dragon who gatecrashed into her concert.
This film was written and directed by Mamoru Hosoda who also directed The Girl Who Leapt Through Time.
---
After Suzu lost her mother to an unfortunate event, she closed her heart off from the world. She distanced herself from her father, her friends, and her passion for music and singing. But that changed after she discovered "U".
"U" is a virtual space where its system will create your avatar, Alternate Self (AS) based on your characteristics IRL. You can be anything you want there. At first, Suzu hesitated to take on her AS as it looked like her popular schoolmate, Ruka Watanabe, but then becomes surprised as it also acquired freckles - something she has identified with. She then named her AS Bell since Suzu is bell in Japanese. After diving into U, she sings a few lines from a song she made and that bolsters her fast into fame.
There is a dash of romance in here as it is an adaptation of Beauty and the Beast after all, and the film captures the feelings of a high-schooler being infatuated with a close childhood friend.
---
One of the things that I admire about this film is its mix of 2D and 3DCG animation. It feels seamless, but you know it's there. You will see 2D elements in Suzu's world and more of the 3DCG work in U. In the coming days, I'll be using this as my reference for practicing art too!
Screenshots taken from Belle's Official Trailer
Apart from its visuals, Belle's music was beautifully done. Kaho Nakamura's voice and lyrics fit well with Suzu's personality. The film's score and music aided the flow, too. My favorite is A Million Miles Away (はなればなれの君へ), where Suzu sings about wanting to see a loved one once more. The song will move you as it starts with sadness and longing but caps it off with an optimistic outlook.
As for its story, I wish there was more about U as another world. What else could possibly be done in it aside from walking around a space that reminds you of the streets of New York? There were also times when emotions were highlighted for too long and I was itching to skip a few frames ahead.
Overall, Belle's an 8 for me and will always be one of my favorite animated movies. Beautiful visuals, good voice acting, and music, and I'd definitely love to learn more about the 2D and 3D creation side of things!
---
That's pretty much all I have about Belle right now. Let me know if you've given this film a try too. Thanks for sticking around!
---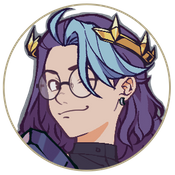 Arc (arcgspy)
Arc likes to play games on and off the blockchain when she's not lurking around Hive/Wax.
She currently plays Valorant, 7 Days to Die, Rising Star, and Splinterlands among other games.
Do come over to her Twitch stream to chill or participate in occasional giveaways!
Check her out around the interwebz:
Twitch (ENG)▶️ Facebook (FIL) ▶️ Twitter 🐦

Avatar created via picrew.me