Hey everyone! Ever since then, I've always admired strong female characters! Mikasa and Annie from AOT, Asuna from SAO, Revy from Black Lagoon, Yona from Akatsuki no Yona, Robin from One Piece, Toukha from Tokyo Ghoul, the list goes on! I remember when I was still crazy for anime, I'd look up anime with strong female protagonist on it hihi (sometimes they don't even have to be protagonist, I'd be happy with them just existing in the world)
So, just a few months ago, I was bored to hell and was looking for new anime to watch. And more often than not, I don't find anything I'm willing to commit to so I go back to rewatching stuff :> I might have rewatched FMAB like 3-4 times already and rewatching it again kinda made me wanna draw Olivier! She's an absolute badass with a heart ♥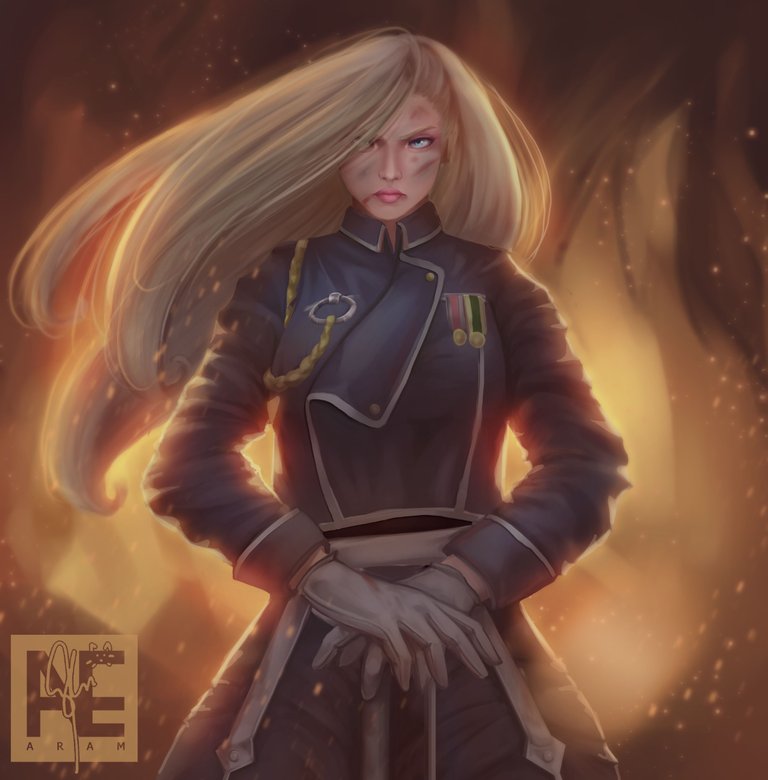 This piece was heavily inspired by the scene where she fights Sloth! I won't say more because I don't wanna spoil anything but if you know, you know ;> She badass. If you're looking for a really good shounen anime with amazing story and animation, I highly recommend FMAB. It has good character development and logical situations. I feel like in this anime, everything made sense :p I might be overselling it but give it a try! >u<
---
WIP Shots! ♥
---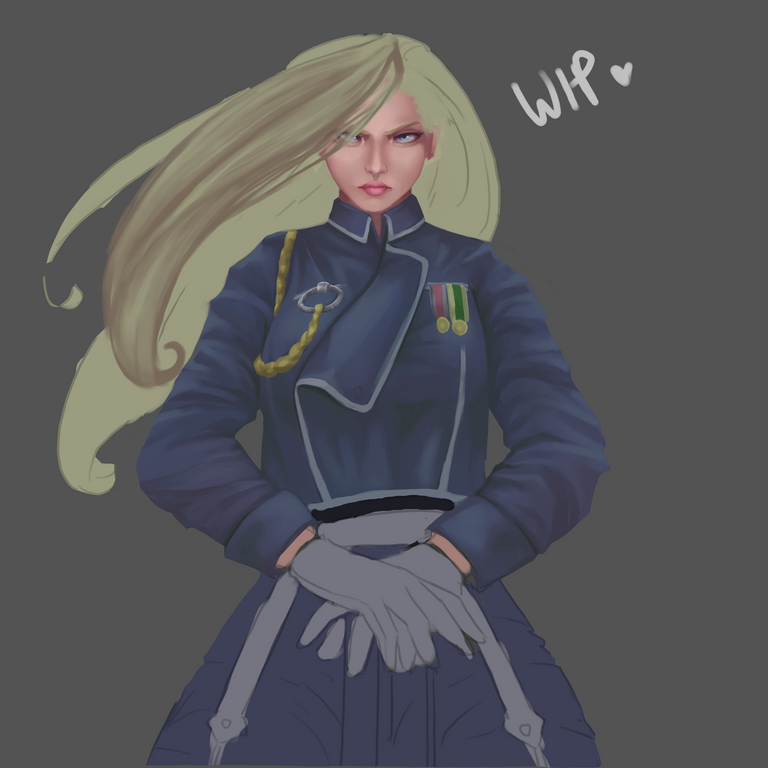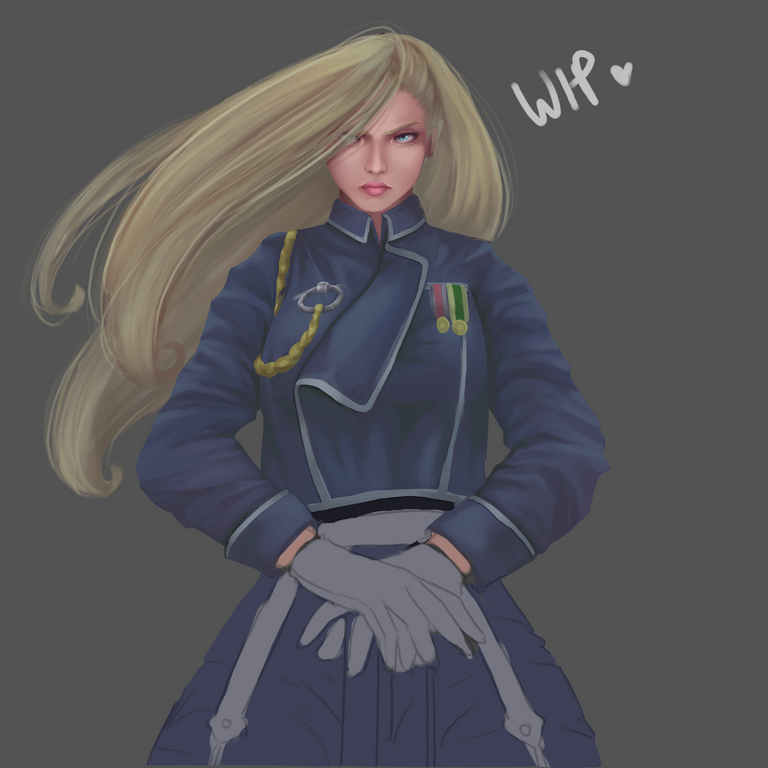 ---
Bonus! ♥
---
Originally, I wanted it to look like a portrait painting she'd hang in their huge mansion. I made the background purple to suggest royalty and power hihi Also it contrasts her hair well!
But then nothing screams badass than a fire background so arrived to the one on top hihi
I kept both because I liked both! One is firey, woundy, in the middle of a fight kinda thing, while the other is strong, classy, and clean portrait :>
---
That's about it!
---
If you wish to have an amazing companion through your drawing journey, feel free to join our discord! It's full of amazing artists, both new and old, who are willing to share their experiences. I learned a lot from them, I hope you will too n_n
---
I also have artstation and twitter! You can check em out here:
https://www.artstation.com/kothy
https://twitter.com/kothyyyy
---
Thank You!
---
I hope you guys enjoyed this one as well!
Feel free to comment any tips or suggestions. It will be greatly appreciated! If you liked the content, please leave an upvote. For more, please follow @kothy.
---
All images were made by @kothy
All rights reserved