English
Good people of Anime Realm I would like to recommend you an anime that I saw some time ago and what I can tell you is that it is a complete gem are very few anime of romance / school that have left me moved and this anime is one of them and is called Tsuki Ga Kirei.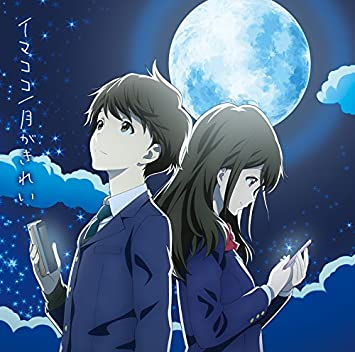 Link
Historia
The story begins with a new school year where both protagonists are in the same classroom, the first minutes that this anime gives us is that both characters do not interact much until a certain event happens where both families are in a restaurant and after that point is that both characters begin to interact not so often, but gradually begin to interact more and more.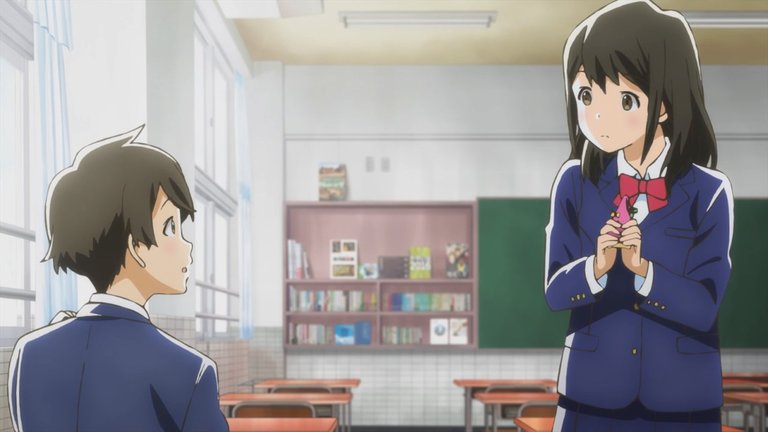 Link
This is why we will see what both protagonists do or what they do in the time they are not together in the case of the MC wants to become a novelist and in fact every time something happens to him always mentions a saying of a novel he has read while the FMC is a runner, but suffers from stage fright and to cure that he has an anti-stress doll and thanks to that doll begins the good part of this anime.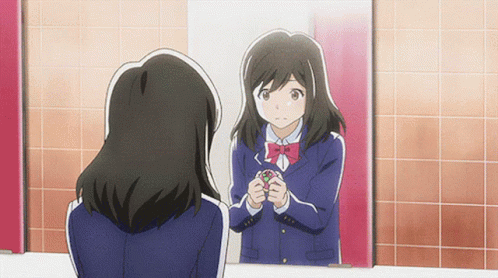 Link
In summary, it can be said that practically the anime is only about the protagonist and how little by little they get closer and interact more often since at the beginning they almost crossed glances, but believe me that does not last long because the MC changes everything and that I did not have much faith the first time I saw it I had that thought that this would be another anime where they would spend 12 chapters and at most they confessed how wrong I was.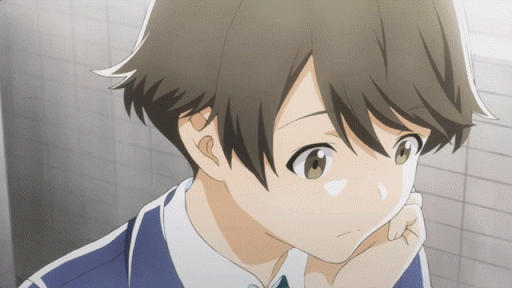 Link
Characters
Kotarou Azumi: The MC, the Prota of the prota, the macho, I don't know with what other words can describe this god at first glance I thought that this protagonist had nothing interesting I repeat how wrong I was this protagonist has what is needed in an anime of this type which is Initiative this protagonist only needed 2 chapter and in those 2 chapter to the many interacted 3 minutes so that in the following one he falls with everything to the FMC.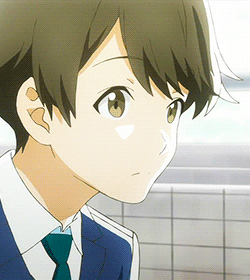 Link
Another good point is the attitude and confidence that is having at a certain point falls, but it was necessary for them to develop the FMC because this MC was going like a rocket in his evolution as a character.
Akane Mizuno: The FMC, at first glance she looks shy and somewhat introverted plus she has that problem of nerves makes her fit perfectly with the protagonist her evolution was slower than the MC but it was necessary to put some drama because this anime would have ended with only 4 chapter.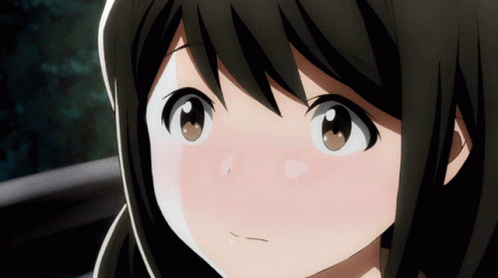 Link
Little by little our FMC is becoming more courageous since the moment the protagonist lost confidence in her, she regains it in a short time, which I liked since there are not many FMCs that have that attitude.
Secondary Characters
The Rival of the FMC and also her best friend was the one who put the dramatic touch to the thing, but where she gave her with desire was the last moment that she could take advantage of with the MC even though she ended up Friendzoneada my respects in trying to conquer such a god and I do not blame her even I fell in love with the protagonist.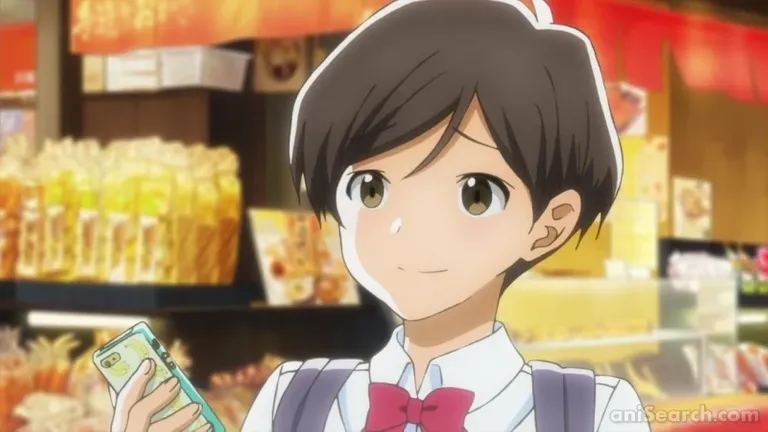 Link
Then we have the MC's rival and the captain of the athletics team where both the FMC and her friend were, the good thing I can say about this character is that thanks to his presence our MC gave us one of the most god moments of this anime and I think there was much more drama with this character than with the other rival despite being high SIMP.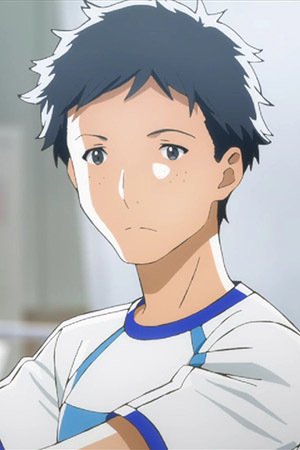 Link
And as an honorable mention the MC's best friend who didn't do anything relevant in the main story, but managed to conquer the teacher with that alone has my respect Mr. Stark.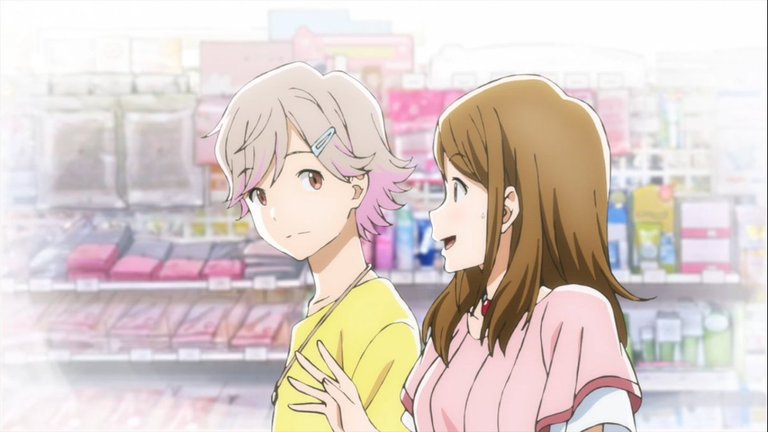 Link
Animation
Another good thing about this anime is the excellent quality of the chapters, although honestly it is very difficult to decay in the animation when there is not much to animate the scenarios are simple, but with an excellent quality the romantic moments of the protagonists are much more beautiful with these scenarios, although at the beginning it was a little strange to me mainly because of the movement of the characters and the structures that looked somewhat realistic.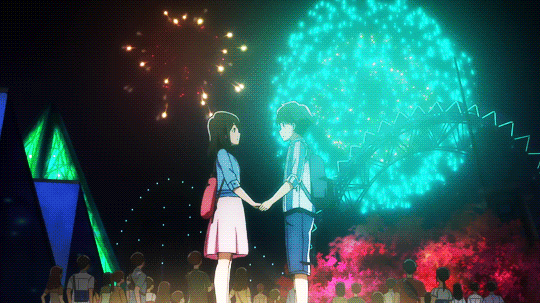 Link
And if we add the above mentioned with a good opening we would be talking about the best anime, although something interesting about the opening is that the initial chapters showed us practically a spoiler of what would happen in the chapter, then they removed it, although I liked it because I started the chapter with confidence after seeing such a spoiler in the opening.
I hope you liked the post and without a doubt I recommend this anime is simply a 10/10 despite being an original anime has an ending that leaves you very satisfied and with the feeling of emptiness that gives you when you finish a very good anime simply magnificent and beautiful.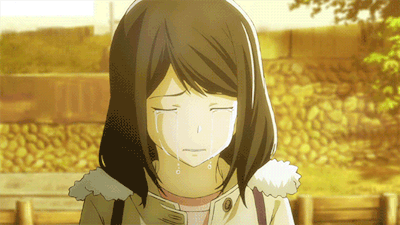 Link
Español
Buenas gente de Anime Realm me gustaría recomendarles un anime que vi hace un tiempo y lo que les puedo decir es que es una completa joya son muy pocos los anime de romance/escolar que me han dejado conmovido y este anime es uno de ellos y lleva como nombre Tsuki Ga Kirei.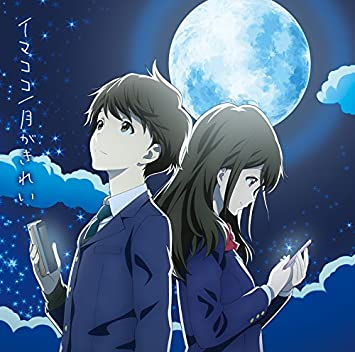 Link
Historia
La historia da inicio con un nuevo año escolar donde ambos protagonistas quedan en el mismo salón de clases los primeros minutos que nos da este anime es que ambos personajes no interactúan mucho hasta que sucede cierto evento donde ambas familias quedan en un restaurante y después de ese punto es que ambos personajes empezaran a interactuar no tan seguido, pero poco a poco empezaran a interactuar más y más.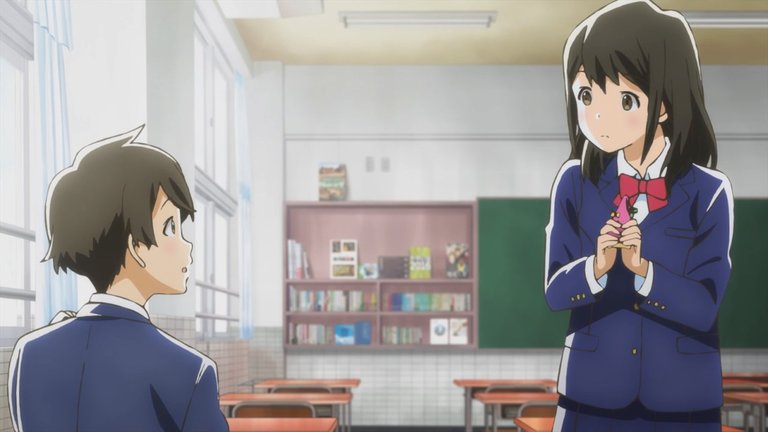 Link
Es por esto que veremos que hacen ambos protagonistas o a que se dedican en el tiempo que no están juntos en el caso del MC quiere volverse un novelista y de echo cada vez que le sucede algo siempre menciona algún refrán de alguna novela que haya leído mientras que la FMC es corredora, pero sufre de pánico escénico y para curar eso tiene un muñeco anti estrés y gracias a ese muñeco empieza lo bueno de este anime.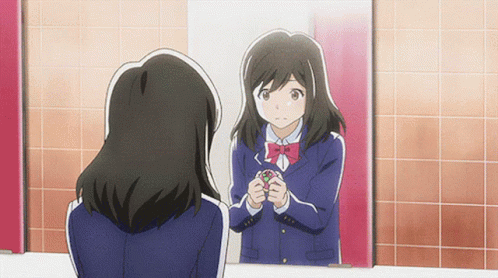 Link
En resumen, se puede decir que prácticamente el anime solo trata del protagonista y como poco a poco se van acercando e interactuando más seguido ya que al inicio casi y cruzaban miradas, pero créanme que eso no dura mucho porque el MC cambia todo y eso que no le tenía mucha fe la primera vez que lo vi tenía ese pensamiento que este sería otro anime donde pasarían 12 capítulos y a lo mucho se confesaban cuan equivocado estaba.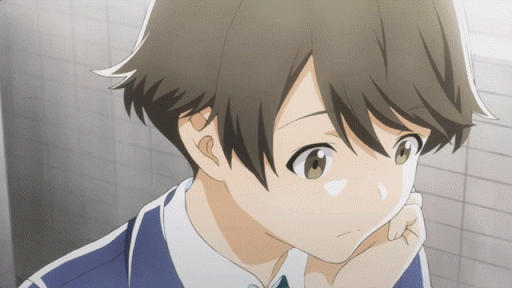 Link
Personajes
Kotarou Azumi: El MC, el Prota de los prota, el macho, no sé con qué otras palabras puedan describir a este dios a simple vista yo pensaba que este protagonista no tenía nada interesante repito cuan equivocado estaba este protagonista tiene lo que se necesita en un anime de este tipo lo cual es Iniciativa este protagonista solo necesito 2 capitulo y en esos 2 capitulo a lo muchos interactuaron 3 minutos para que en el siguiente le caiga con todo a la FMC.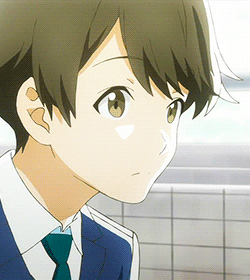 Link
Otro punto bueno es la actitud y la confianza que va teniendo en cierto momento se cae, pero era necesario para que desarrollaran a la FMC porque este MC iba como un cohete en su evolución como personaje.
Akane Mizuno: La FMC, a primera vista se ve tímida y un tanto introvertida además de que tiene ese problema de nervios hace que encaje perfectamente con el protagonista su evolución fue más lento que el MC pero era necesario para ponerle algo de drama porque este anime hubiera acabado con solo 4 capitulo.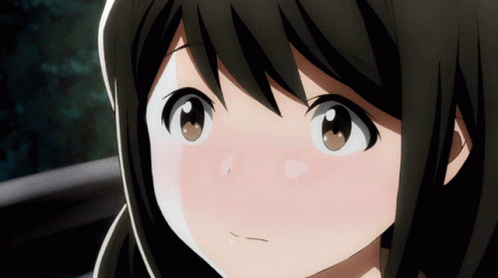 Link
Poco a poco nuestra FMC va teniendo más valor ya que en el momento en que el prota perdió la confianza en ella está la recupera en poco tiempo cosa que me gusto ya que no hay muchas FMC que tienen esa actitud.
Personajes Secundario
La Rival de la FMC y además su mejor amiga era el que le ponía el toque dramático a la cosa, pero donde le dio con ganas fue el último momento que pudo aprovechar con el MC a pesar de que termino Friendzoneada mis respetos en intentar conquistar a tal dios y no la culpo hasta yo me enamore del protagonista.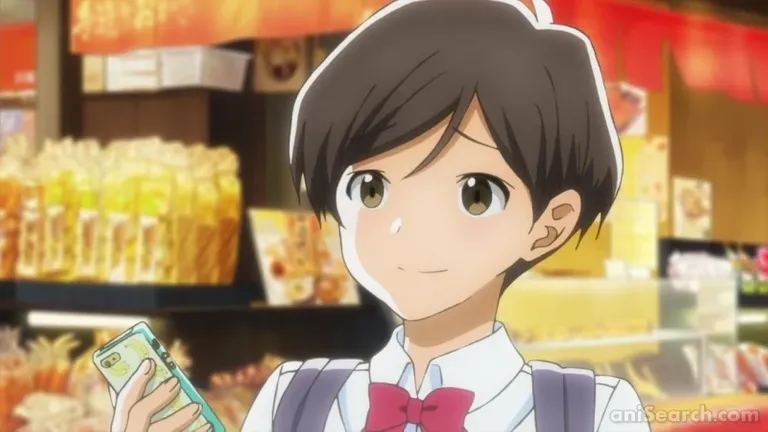 Link
Luego tenemos al rival del MC y el capitán del equipo de atletismo donde se encontraba tanto la FMC como su amiga lo bueno que puedo decir este personaje es que gracias a su presencia nuestro MC nos regaló uno de los momentos más god de este anime y además creo que hubo mucho más drama con este personaje que con la otra rival a pesar de ser alto SIMP.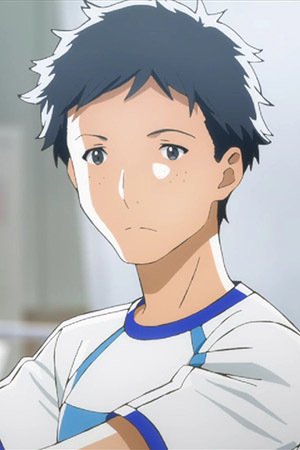 Link
Y como mención Honorifica el mejor amigo del MC que no hizo algo relevante en la historia principal, pero logro conquistar a la profesora solo con eso tiene mi respeto Sr Stark.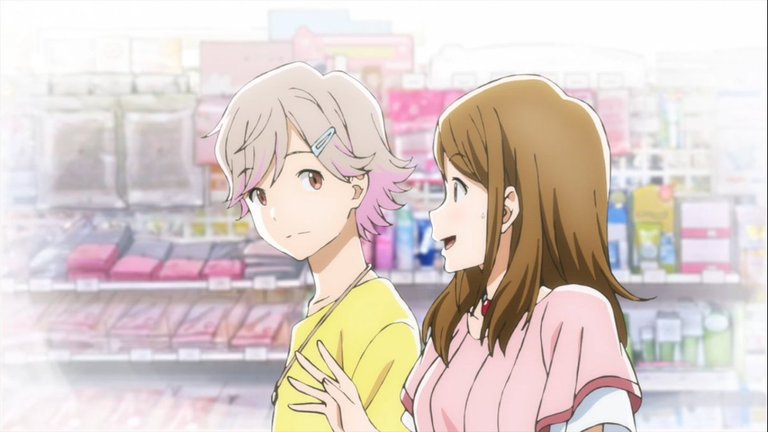 Link
Ambientación
Otro de las cosas buena que tiene este anime es la excelente calidad que tiene los capitulo, aunque sinceramente es muy difícil decaer en la animación cuando no hay mucho que animar los escenarios son simples, pero con una excelente calidad los momentos románticos de los protagonista se hace mucho más hermoso con estos escenarios a pesar de que al inicio se me hacía un poco raro más que todo por el movimiento que tenían los personajes y las estructuras que se veía algo realista.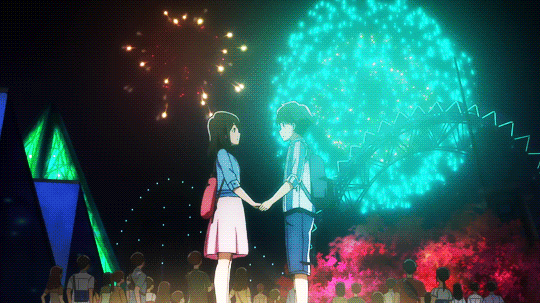 Link
Y si le sumamos lo mencionado con un buen opening estaría hablando del besto anime, aunque algo interesante del opening es que los capítulos iniciales nos mostraban prácticamente un spoiler de lo que sucedería en el capítulo luego lo quitaron, aunque me gustaba porque empezaba el capítulo con confianza después de ver semejante spoiler en el opening.
Espero les haya gustado el post y sin duda alguna les recomiendo este anime simplemente es un 10/10 a pesar de ser un anime original tiene un final que te deja muy satisfecho y con el sentimiento de ese vacío que te da cuando te terminas un muy buen anime simplemente magnifico y hermoso.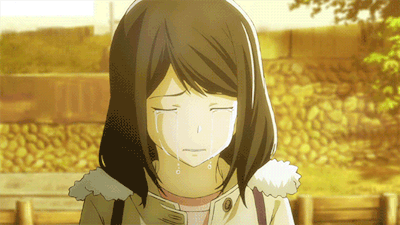 Link