English
Good people of Anime Realm today I want to talk about Rakudai Kishi No Calvary anime that I consider one of the best I've seen in terms of Action/Romance this anime has 12 chapters sadly has no continuation but the Manga showed a little more and the Light Novel is 1 volume to finish so without further ado let's start.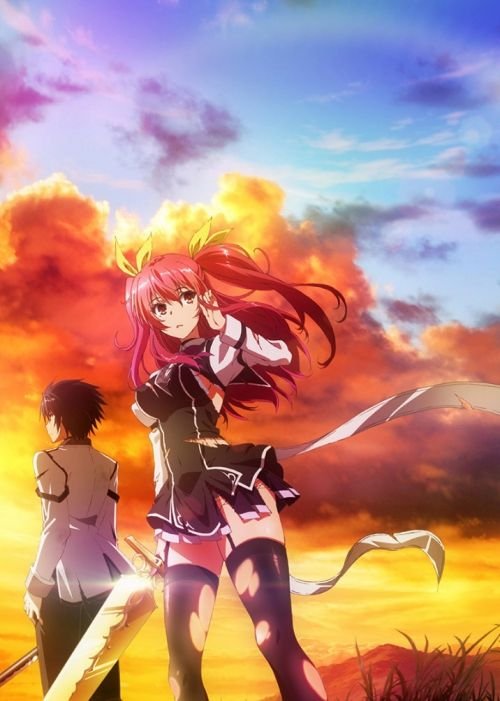 Link
History
La historia nos muestra a Kurogane Ikki quien es un estudiante en una academia que se centra en crear caballeros ya que están viviendo en una época donde el alma puede ser transformada en un dispositivo de combate y estas personas llevan el nombre de "Caballeros Mágicos".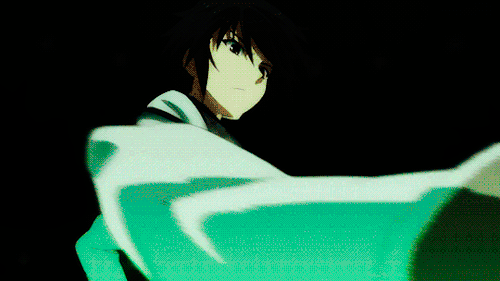 Link
Each user or student of this academy has a "rank" depending on the talent in magic that shows each student will have a rank from "F" to "A" being Ikki a knight of this academy is a rank F since he does not have a talent or specialty in the field of magic and is listed by everyone as "Wrost One".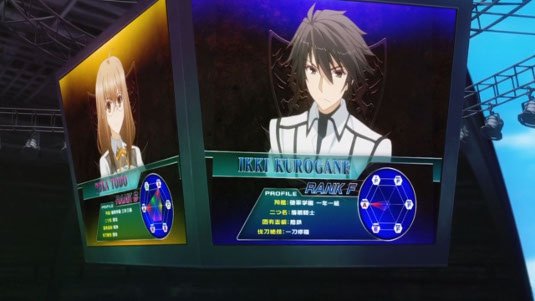 Link
It is then that he meets Stella, but because of how they had their first encounter she challenges him to a duel being known for being a prodigy in the field of magic to face for the first time she chooses not to use magic to not win so easily to Ikki but what she did not know is that the protagonist had the ability to know how to handle the posture of his rival while crossing swords.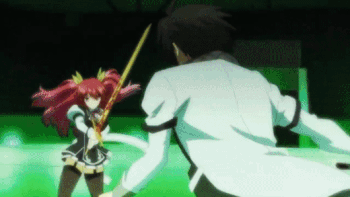 Link
Until Stella gets serious as well as Ikki and we know the noble art of this which is "Ittou Shura" which practically increases his physical capabilities up to x8, but he can only use it for 1 minute and thanks to this ability is that he defeats Stella.
Link
Thanks to this great fight, Ikki will emerge from his losing streak and together with Stella will seek a place in the most important event of these knights, which is to go to the "Seven Star Sword Arts Festival".
Sadly the anime covers up to the point where Ikki and Stella qualify for the festival since in the novel this festival is one of my favorite arcs and sadly I don't think the anime will ever have a continuation.
Combates
The fights in this anime are excellent and don't have the need to use the "power of love and friendship" factor because they show us how OP Ikki is and it just gave him that confidence he never had before and he gets it thanks to meeting Stella.
An example of this would be Ikki's first fight for the festival qualification where he encounters an opponent who "counter" him by using ranged attacks and also having a technique that practically made him invisible seeing that he was in a desperate situation and besides that the whole academy was making fun of him he could calm down due to Stella's words and could create a new technique to perceive dangerous attacks and besides that find the location of the attacker all this because he used his body as a catalyst and think about how he would attack his opponent.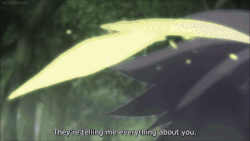 Link
The protagonist practically has superhuman abilities due to the magnitude of the training he underwent, thanks to which he was able to obtain abilities such as Blade Steal and Perfect Vision, and his growth in the Light Novel is even more absurd.
Character evolution
Kurogane Ikki: The first impression for me of Ikki is that I thought he would be like the typical Isekai princess protagonist in a few chapters it was demonstrated that he has what is needed in a protagonist, Ikki is determined so he accomplishes what he proposes, has a strong personality and is not influenced by others, the little confidence he had is recovered thanks to the presence of Stella, all this we can see in the anime.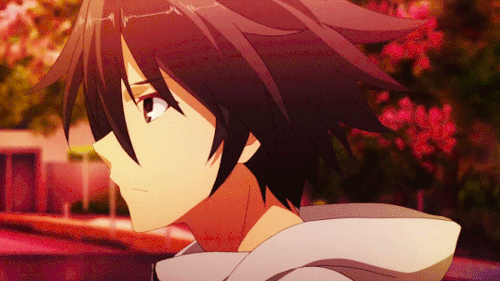 Link
But his growth in the fights is what I love the most about this character. The festival is the beginning of Ikki's change where everyone will begin to recognize him and it is something that fills me with satisfaction since he was always treated badly in the academy and when they start supporting him in the festival is one of the best moments that the novel can have, without commenting that from being called "Wrost One" he became the "God of the Sword" is that this protagonist is a crack.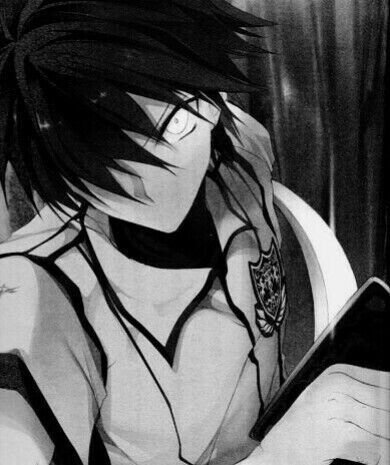 Link
Stella Vermilion: The Besto Waifu of our protagonist has a strong attitude, but has a Tsundere side and at the same time shy, she has an interesting development as a character and we see this in the moment that both lovers are separated due to this Stella falls into a strong depression that she overcomes thanks to the little sister of the protagonist who tells her that she will not accept another woman who is not her and this gives her the confidence to be able to continue by Ikki's side.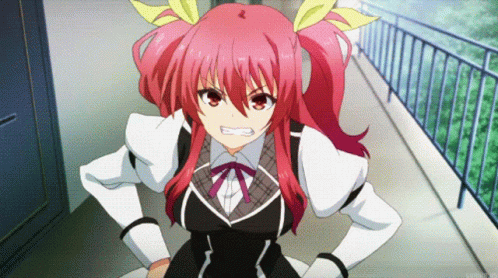 Link
In the novel when he finishes his training for the festival he is practically unrivaled as his magic was strengthened to such a level that he could destroy the festival stadium easily and he gradually leaves his shy side behind and becomes more dominant.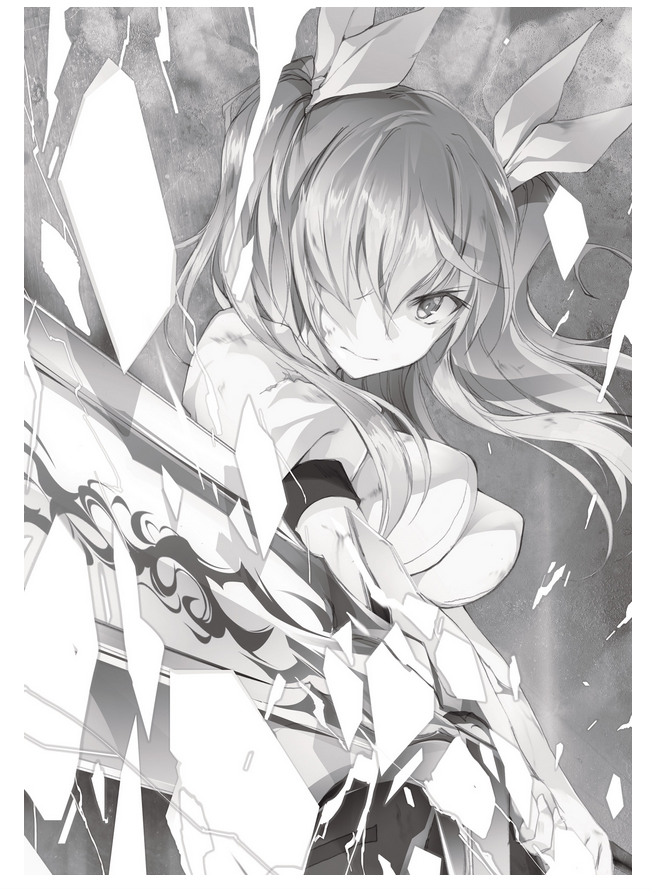 Link
The secondary characters are just as excellent, but one of my favorites would be Kuraudo this is another character, but of the god this guy shows us one of the best fights in the anime, also, on the other hand, if I mention the light novel there are also characters just as excellent as would be the case of Moroboshi who is the winner of the previous 7 star festival.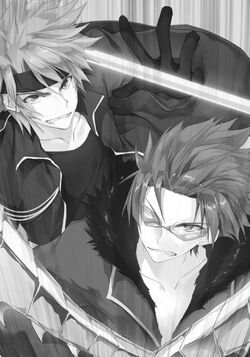 Link
Along with Edelweis who is practically the strongest character there is and the one who humiliates Ikki astral.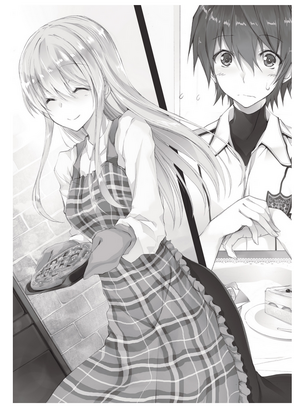 Link
Conclusión
If you want to see an action/romance anime that is short, has a beach chapter, has a protagonist that is not shy at all, epic combats, with interesting characters with a good development and a good soundtrack Rakudai Kishi No Calvary is the anime you have to see if you have not seen it but you have to know despite my pain I don't think it has other seasons, but with 12 chapters you can enjoy this interesting story.
Link
I hope you liked this post and see you in the next one.
Español
Buenas gente de Anime Realm hoy les quiero hablar sobre Rakudai Kishi No Calvary anime que lo considero de los mejores que he visto en cuanto a Accion/Romance este anime tiene 12 capitulos tristemente no tiene continuación pero el Manga mostro un poco más y la Novela Ligera está a 1 tomo por finalizar así que sin más comencemos.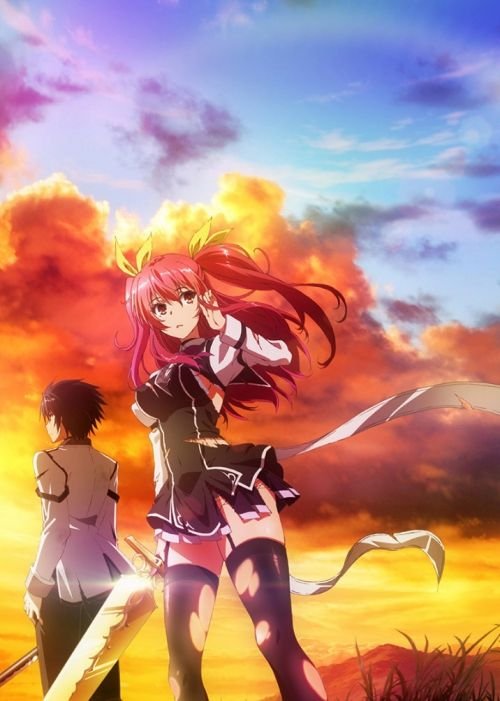 Link
Historia
La historia nos muestra a Kurogane Ikki quien es un estudiante en una academia que se centra en crear caballeros ya que están viviendo en una época donde el alma puede ser transformada en un dispositivo de combate y estas personas llevan el nombre de "Caballeros Mágicos".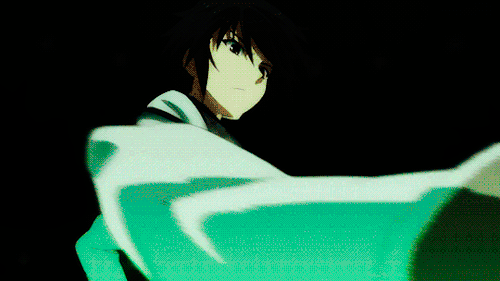 Link
Cada usuario o estudiante de esta academia tiene un "rango" dependiendo del talento en la mágica que muestre cada estudiante tendrá un rango de "F" a "A" siendo Ikki un caballero de esta academia es un rango F ya que no tiene un talento o especialidad en el campo de la magia y es catalogado por todo el mundo como "Wrost One".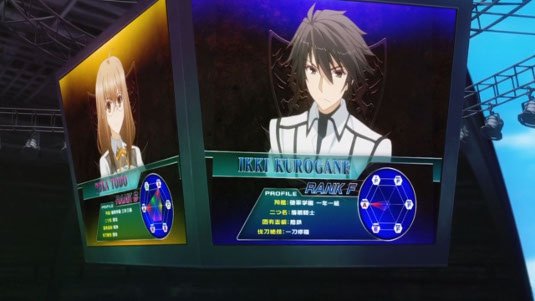 Link
Es entonces que conoce a Stella, pero debido a como tuvieron su primer encuentro esta le reta a un duelo siendo ella conocida por ser una prodigio en el campo de la magia al enfrentarse por primera vez ella opta por no usar magia para no ganarle tan fácilmente a Ikki pero lo que no sabía ella es que el protagonista tenía la habilidad de saber cómo manejar la postura de su rival mientras cruzan espadas.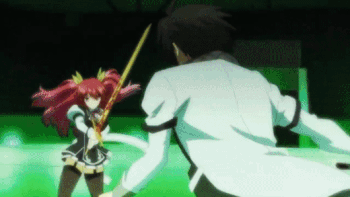 Link
Hasta que Stella se pone seria al igual que Ikki y conocemos el noble art de este el cual es "Ittou Shura" que prácticamente aumenta sus capacidades físicas hasta un x8, pero solo puede usarlo durante 1 minuto y gracias a esta habilidad es que derrota a Stella.
Link
Gracias a este gran combate Ikki resurgirá de su mala racha de derrotas y junto a Stella buscaran un puesto en el evento de mayor importancia de estos caballeros el cual es ir al "festival de artes de la espada de las siete estrellas"
Tristemente el anime abarca hasta el punto donde Ikki junto a Stella clasifican al festival ya que en la novela este festival es de mis arcos favoritos y lastimosamente creo que nunca llegara a tener una continuación el anime.
Combates
Los combates en este anime son excelentes y no tienen la necesidad de utilizar el factor "poder del amor y la amistad" porque nos muestran lo OP que es Ikki y solo le hacia esa confianza que nunca había tenido y la obtiene gracias a conocer a Stella.
Un ejemplo de ello sería el primer combate de Ikki para la clasificación del festival donde se encuentra con un oponente que le hace "counter" por utilizar ataques a distancia y además tener una técnica que prácticamente lo hacía invisible al ver que estaba en una situación desesperada y además de que toda la academia se estaba burlando de él pudo calmarse debido a las palabras de Stella y pudo crear una nueva técnica para percibir los ataques peligrosos y además de eso encontrar la ubicación del atacante todo esto debido a que uso su cuerpo como catalizador y pensar en cómo atacaría su oponente.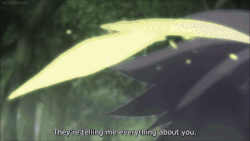 Link
El protagonista prácticamente tiene habilidades sobrehumanas debido a la magnitud de los entrenamientos a lo que se sometía gracias a esto pudo lograr obtener habilidades como Blade Steal y Perfect Vision y su crecimiento en la Novela Ligera es aún más absurdo.
Evolución de personajes
Kurogane Ikki: La primera impresión para mí de Ikki es que pensé que sería como el típico protagonista princesa de los Isekai en pocos capítulos quedo demostrado que tiene lo que se necesita en un protagonista, Ikki es determinado por eso cumple lo que se propone, tiene una personalidad fuerte y no se deja influir por los demás la poca confianza que tenía la recupera gracias a la presencia de Stella todo esto lo podemos ver en el anime.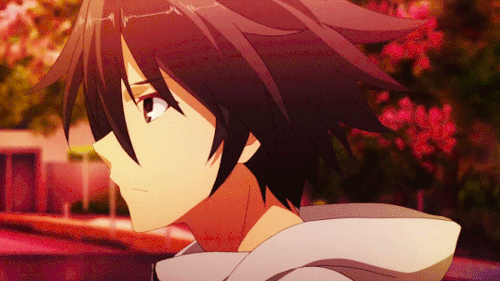 Link
Pero su crecimiento en los combates es lo que más me encanta de este personaje el festival es el inicio para el cambio de Ikki donde todos empezaran a reconocerlo y es algo que me llena de satisfacción ya que siempre fue tratado mal en la academia y cuando empiezan apoyarlo en el festival es de los mejores momentos que puede tener la Novela eso sin comentar que de ser llamado "Wrost One" se volvió el "Dios de la Espada" es que este protagonista es un crack.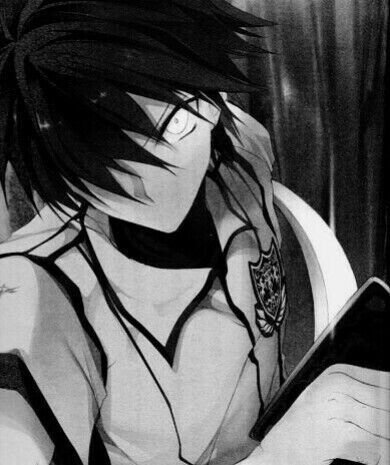 Link
Stella Vermilion: La Besto Waifu de nuestro Protagonista tiene una actitud fuerte, pero tiene un lado Tsundere y a su vez tímido tiene un interesante desarrollo como personaje y esto lo vemos en el momento que ambos enamorados son separados debido a esto Stella cae en una fuerte depresión que supera gracias a la hermanita del protagonista que le dice que no aceptara a otra mujer que no sea ella y esto le da la confianza para poder seguir de lado de Ikki.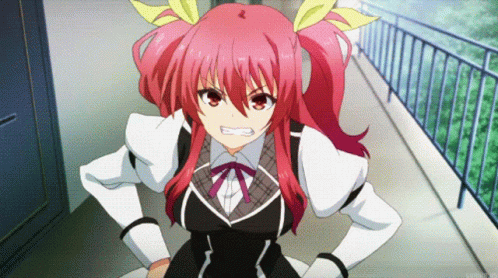 Link
En la novela cuando finaliza su entrenamiento para el festival prácticamente no tiene rival ya que su magia se fortaleció a tal nivel que podía destruir el estadio del festival fácilmente y poco a poco deja atrás su lado tímido y se vuelve más dominante.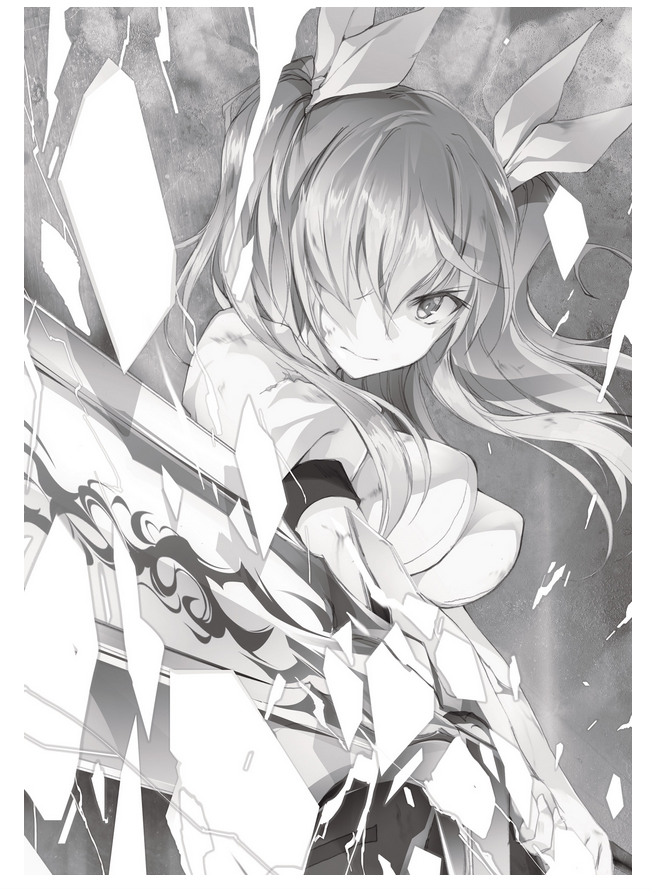 Link
Los personajes secundarios son igual de excelente, pero uno de mis favoritas seria Kuraudo este es otro personaje, pero de los god este tipo nos muestra una de las mejores peleas en el anime, además, por otro lado, si menciono la novela ligera también hay personajes igual de excelentes como sería el caso de Moroboshi quien es el ganador del anterior festival de las 7 estrellas.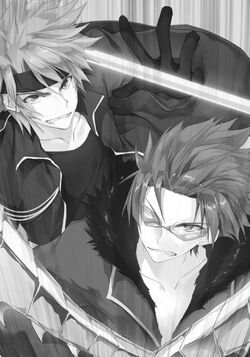 Link
Junto a Edelweis quien es prácticamente el personaje más fuerte que hay y la que le da una humillación a Ikki astral.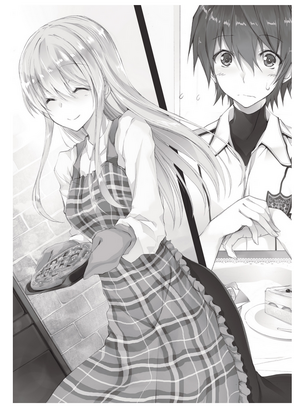 Link
Conclusión
Si quieres ver un anime de acción/romance que sea corto, que tenga capitulo en la playa, tenga un protagonista que no es para nada tímido, combates épicos, con personajes interesantes con un buen desarrollo y una buena banda sonora Rakudai Kishi No Calvary es el anime que tienes que ver si es que no lo has visto pero tienes que saber a pesar de mi dolor no creo que tenga otras temporadas, pero con 12 capítulos puedes disfrutar de esta interesante historia.
Link
Espero les haya gustado este post y nos vemos en el siguiente