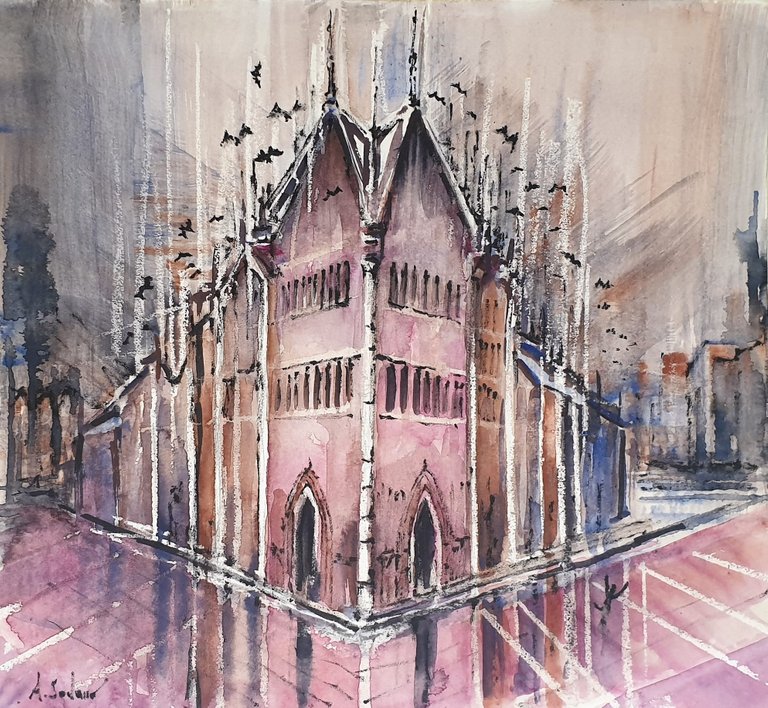 Gothic


2 0 2 0   
watercolor on paper
---
Gothic

Hi all guys and welcome back to my blog. Today I present to you my latest watercolor painting which has as its subject a cathedral with ugly flying beings flying around it.
Woe to call them birds!
Yes, bats are placental mammals, suckling like humans and most other mammals on the planet, which is no small analogy. It is unusual if we think that bats are divided into six groups and each group has different eating habits. They are: insectivores, frugivores (they feed on small fruits), nectarivores, piscivores, carnivores and dulcis in fundo bloodsucking, the terror of horror films and many human beings.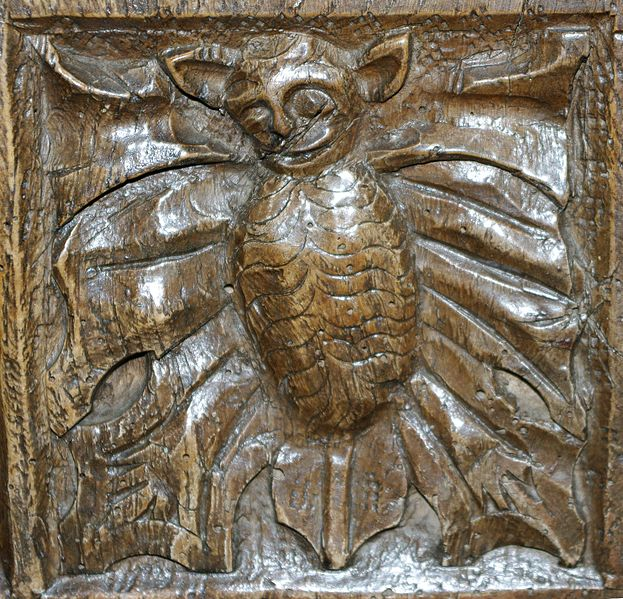 src
Let's go back to my Gothic painting, a term that means barbaric, attributed by the Renaissance to the previous historical-artistic period from which they took considerable stylistic distances. I love the style and the Gothic period of the thirteenth and fourteenth centuries, it transports me to ancestral territories, rich in fascination and mystery, where stories and tales of all sorts float.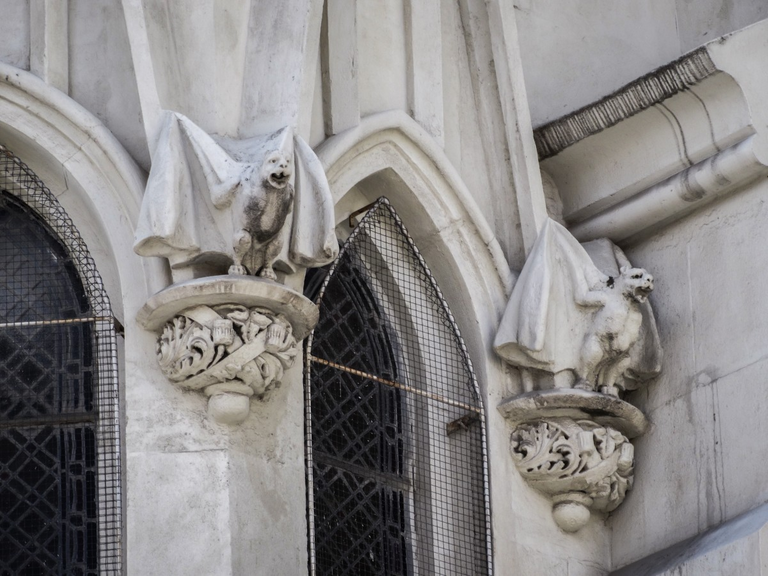 src
So I decided to make a gothic watercolor, where the protagonists live together, a cathedral and our beloved bats, in a fantasy atmosphere. Below all the steps of the realization and I hope you like the painting.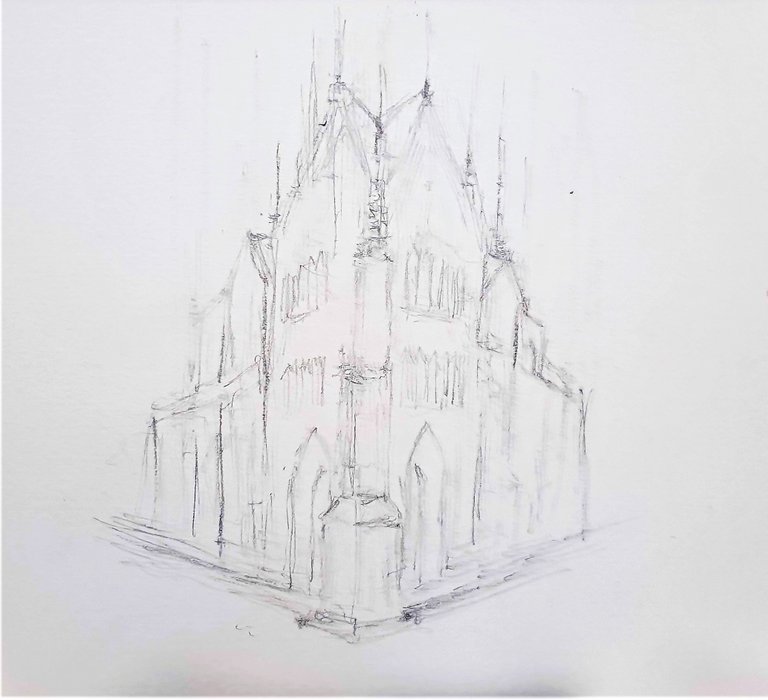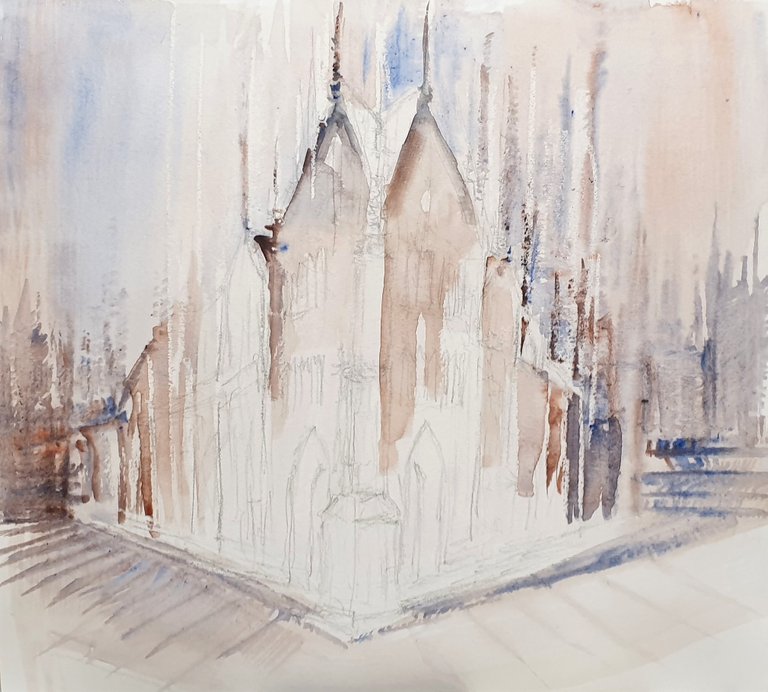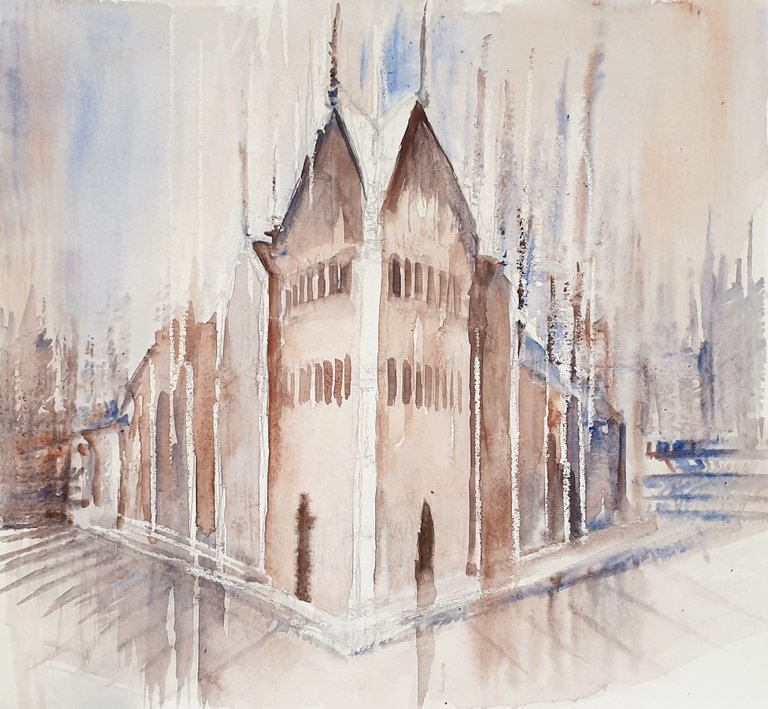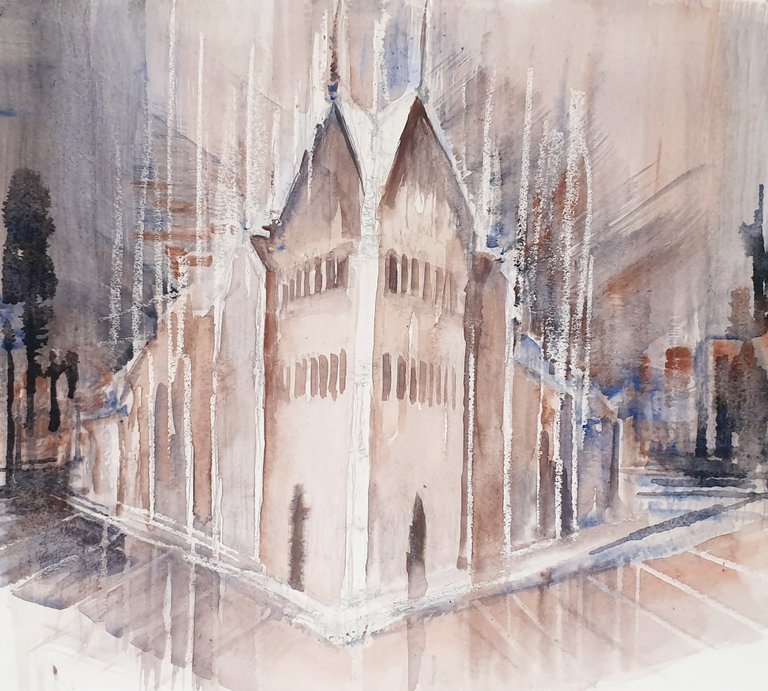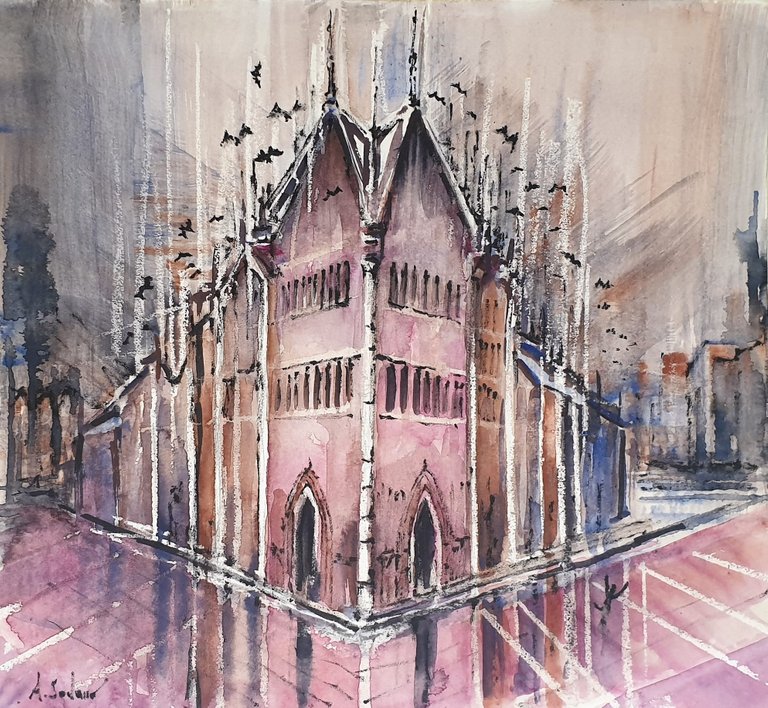 A winged embrace.
Armando.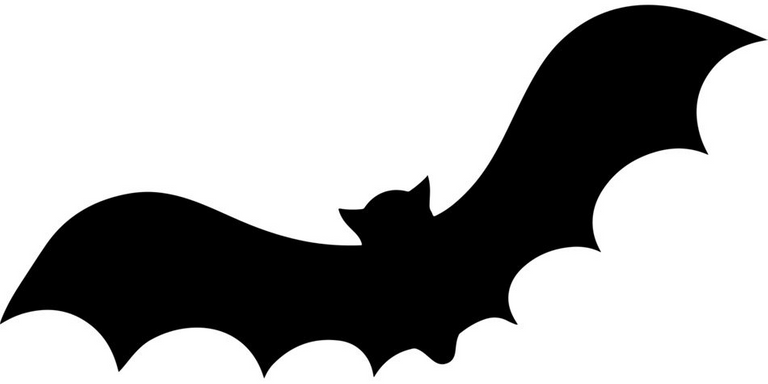 src
Gotico

Ciao a tutti ragazzi e ben tornati sul mio blog. Oggi vi presento il mio ultimo dipinto ad acquarello che ha come soggetto una cattedrale con dei brutti esseri volanti che volano intorno ad essa.
Guai a chiamarli uccelli!
Si, i pipistrelli sono mammiferi placentati, allattano come gli esseri umani e la maggior parte dei mammiferi sul pianeta, una analogia non da poco. E' singolare se pensiamo che i chirotteri si dividano in sei gruppi e ogni gruppo abbia abitudini alimentari differenti. Essi sono: insettivori, frugivori (si nutrono di piccoli frutti), nettarivori, piscivori, carnivori e dulcis in fundo ematofagi, il terrore dei film horror e di molti esseri umani.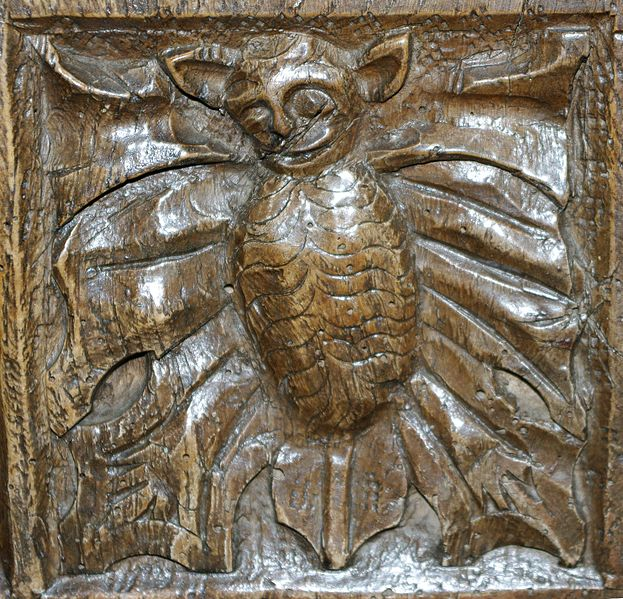 src
Torniamo al mio dipinto gotico, un termine che significa barbarico, attribuito dai rinascimentali al periodo storico-artistico precedente da cui presero notevoli distanze stilistiche. Amo lo stile e il periodo gotico del XIII e XIV secolo, mi trasporta verso territori ancestrali, ricchi di fascinazione e mistero, dove aleggiano storie e racconti di ogni sorta.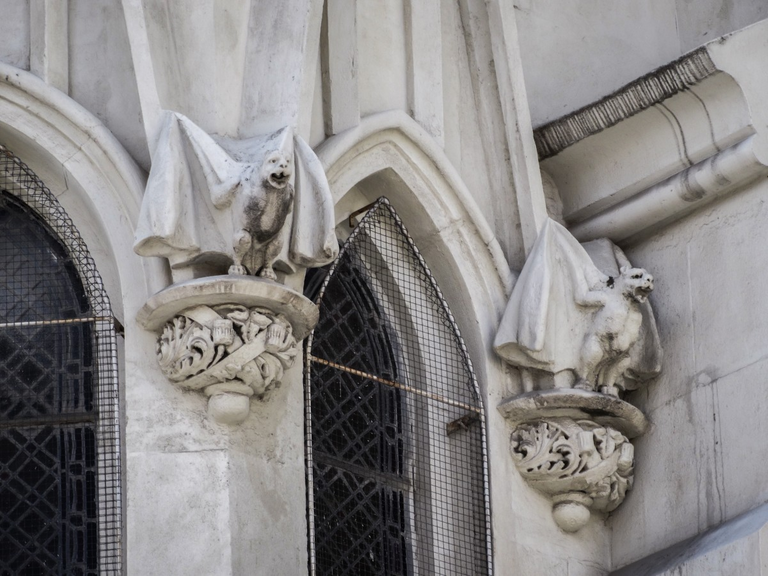 src
Così ho deciso realizzare un acquarello gotico, dove i protagonisti convivono insieme, una cattedrale e i nostri amati pipistrelli, in una atmosfera fantasy. Di seguito tutti gli steps della realizzazione e mi auguro che il dipinto vi piaccia.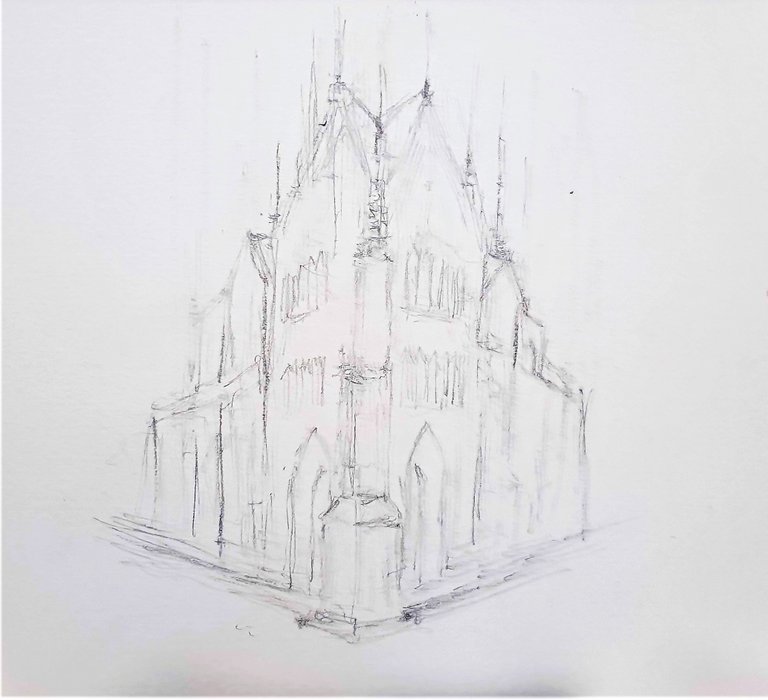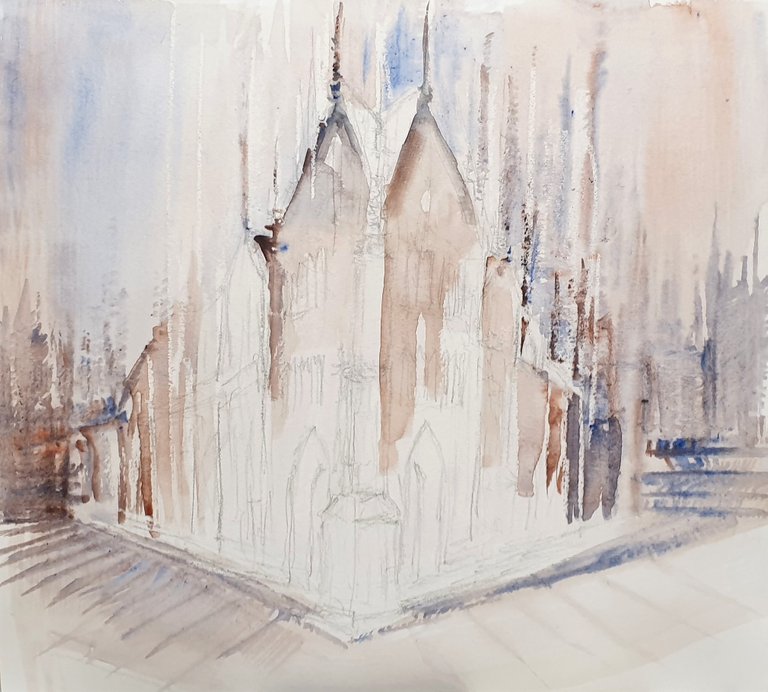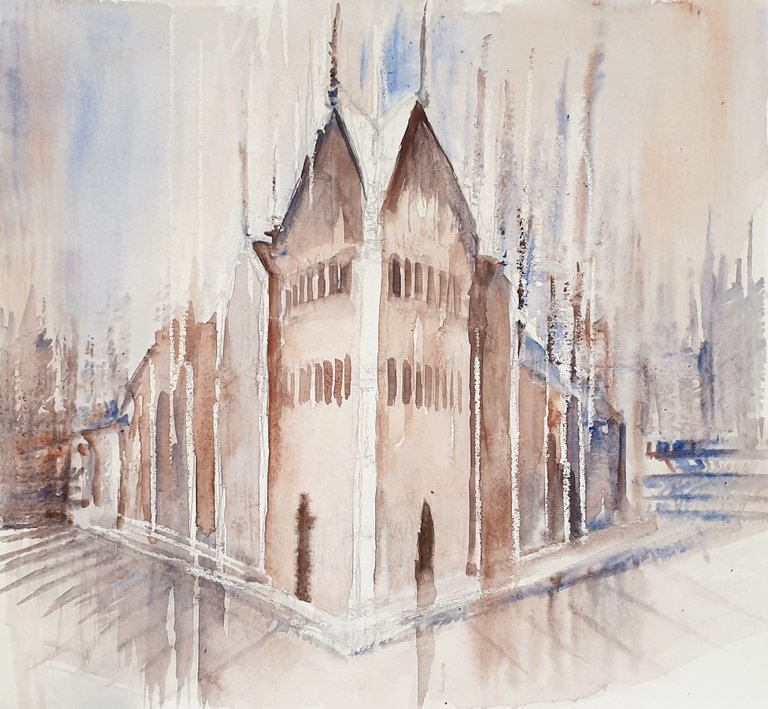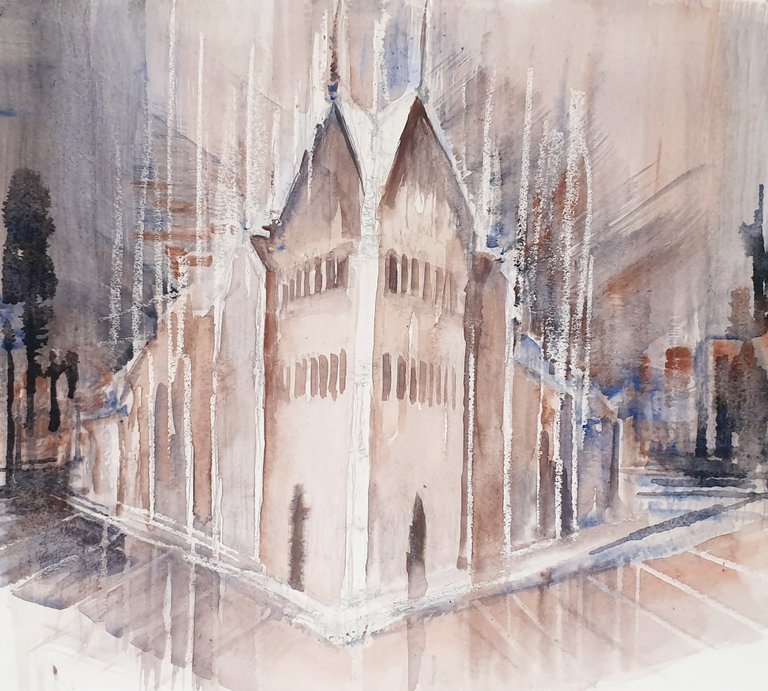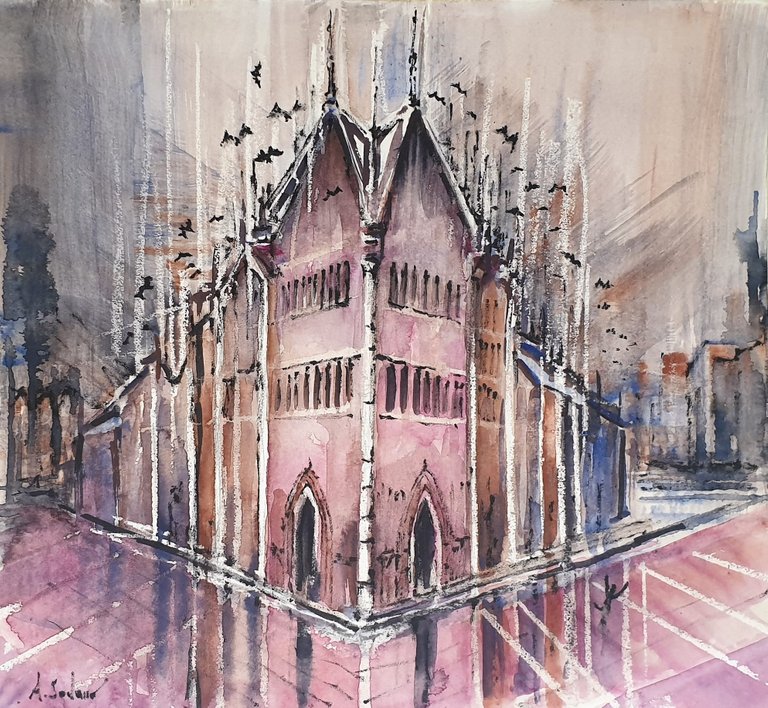 Un abbraccio alato.
Armando.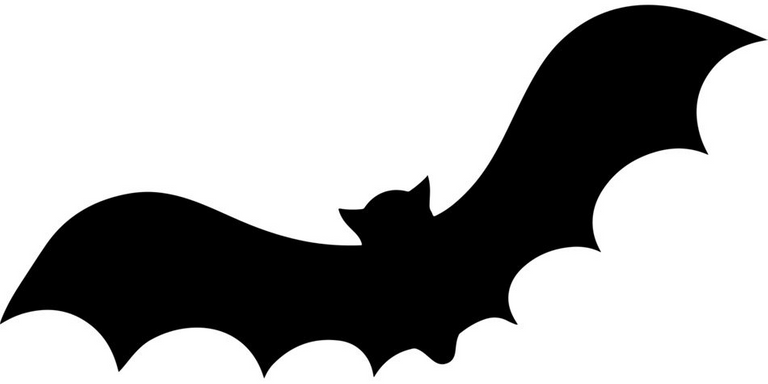 src