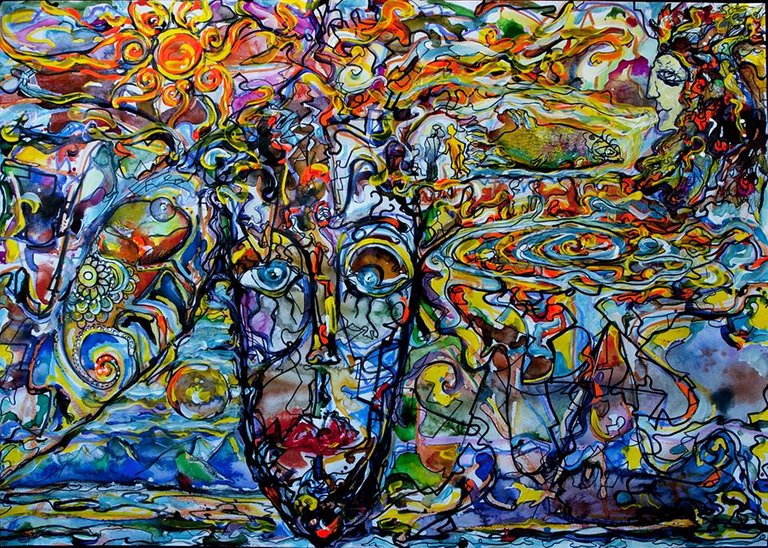 "Carlos"
Painting by @artvik - Artem Tikhonkov and Vika Vorobiova
Size: 80 x 60 cm
watercolor paint, acrylic.
Our sacred painting together with Vika, our talisman and portal to parallel worlds :)
This is the first really successful painting that we painted together in 2018.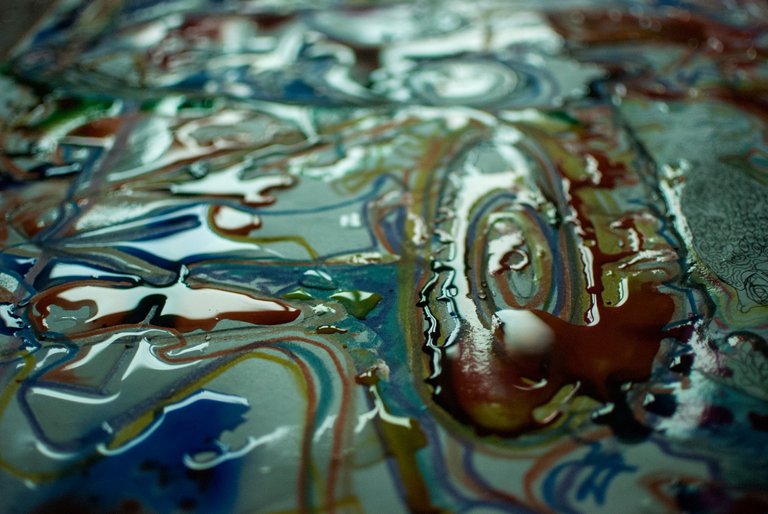 The theme and atmosphere of this painting belongs to the books of Carlos Castaneda,an Latin-American writer.
Starting with The Teachings of Don Juan in 1968, Castaneda wrote a series of books that describe his training in shamanism, particularly with a group whose lineage descended from the Toltecs.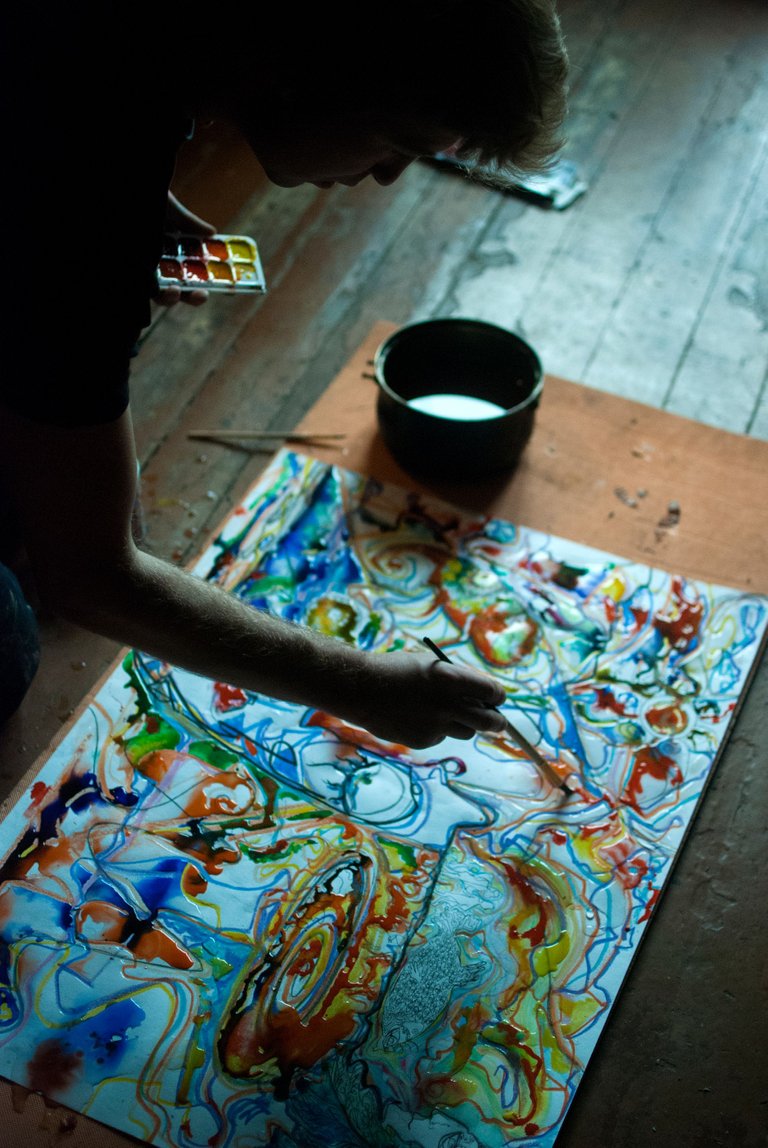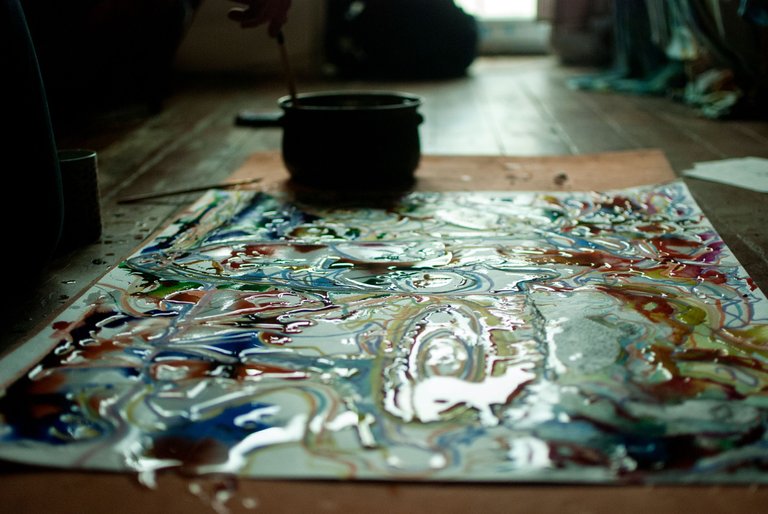 Other our works will be posted on Hive: @artvik
You are welcome!
Instagram for my paintings: https://www.instagram.com/arttihonkoff/​