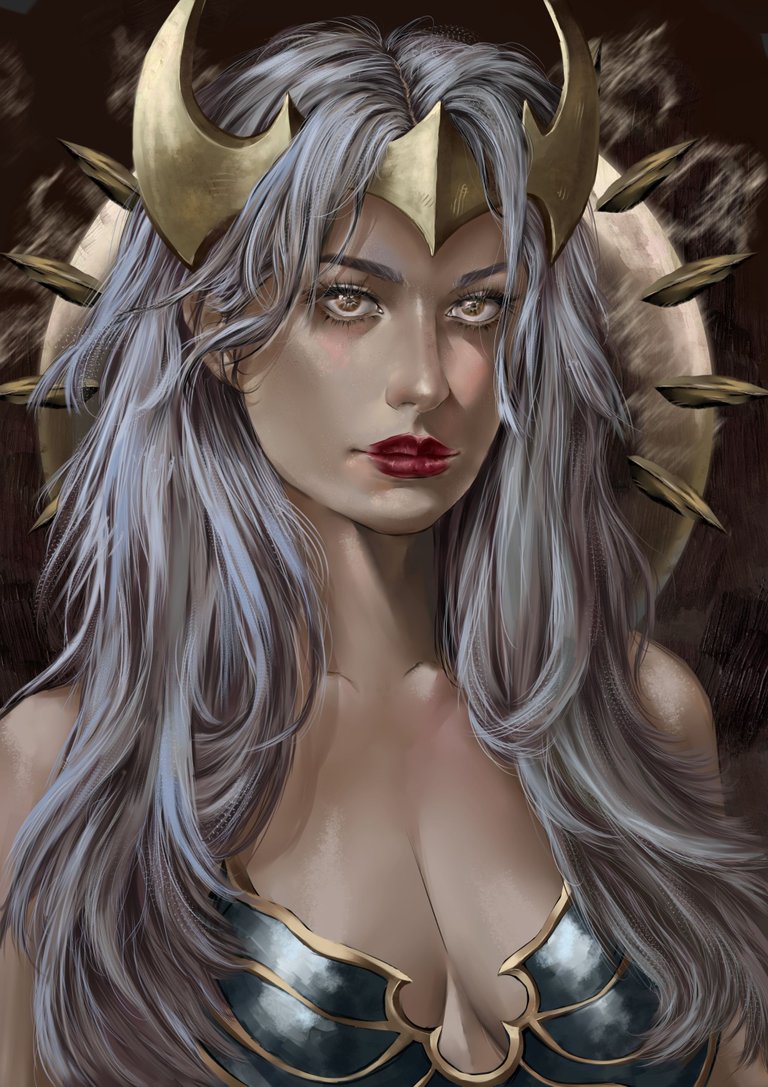 What's up people, how are you? welcome to a new fan art and my first fan art of SOLA RANJELL, it has a quite simple but aesthetic design, with a very beautiful dress. She hadn't done such beautiful portraits for a long time, I think you can easily see the number of hours she spends on each detail of the illustration, especially the hair part, she left them with the process.
Que pasa gente, como estan? sean bienvenidos a un nuevo fan art y mi primer fan art de SOLA RANJELL, tiene un diseño bastante simple pero estético, con un vestido muy bello. Tenia mucho tiempo sin hacer retratos tan bonitos, creo que se puede notar fácilmente la cantidad de horas que tiene en cada uno detalle de la ilustración, sobre todo la parte del cabello, los dejo con el proceso.
Process / Proceso
I loved the color palette that I used for the skin, it is beautiful, I will use these same shades in the future, first I put a base color to add the shine and give shape to the face, likewise with the shadows, I decided to go a long way throughout the day. skin process to comfortably work the hair part and dress.
La paleta de colores que utilice para la piel me encanto, es bellísimo, utilizare estas mismas tonalidades en un futuro, primero coloque un color base para ir colocando los brillos y darle forma al rostro, así mismo con las sombras, decidí avanzar bastante todo el proceso de la piel para trabajar cómodamente la parte del cabello y la vestimenta.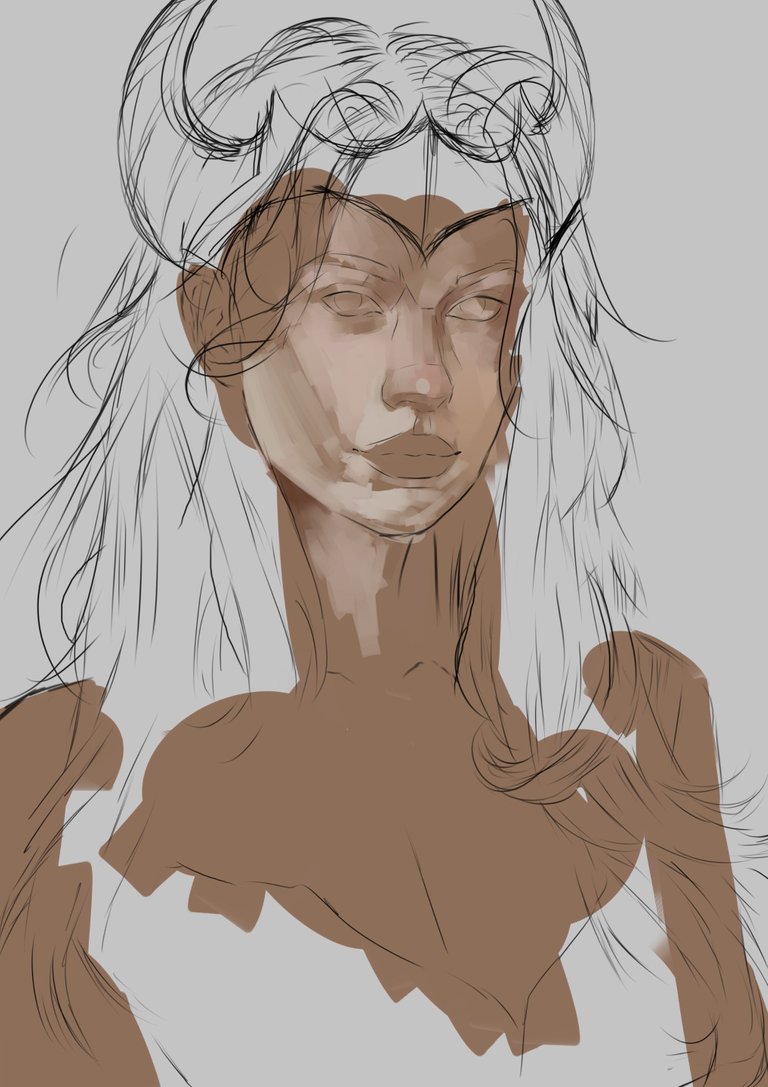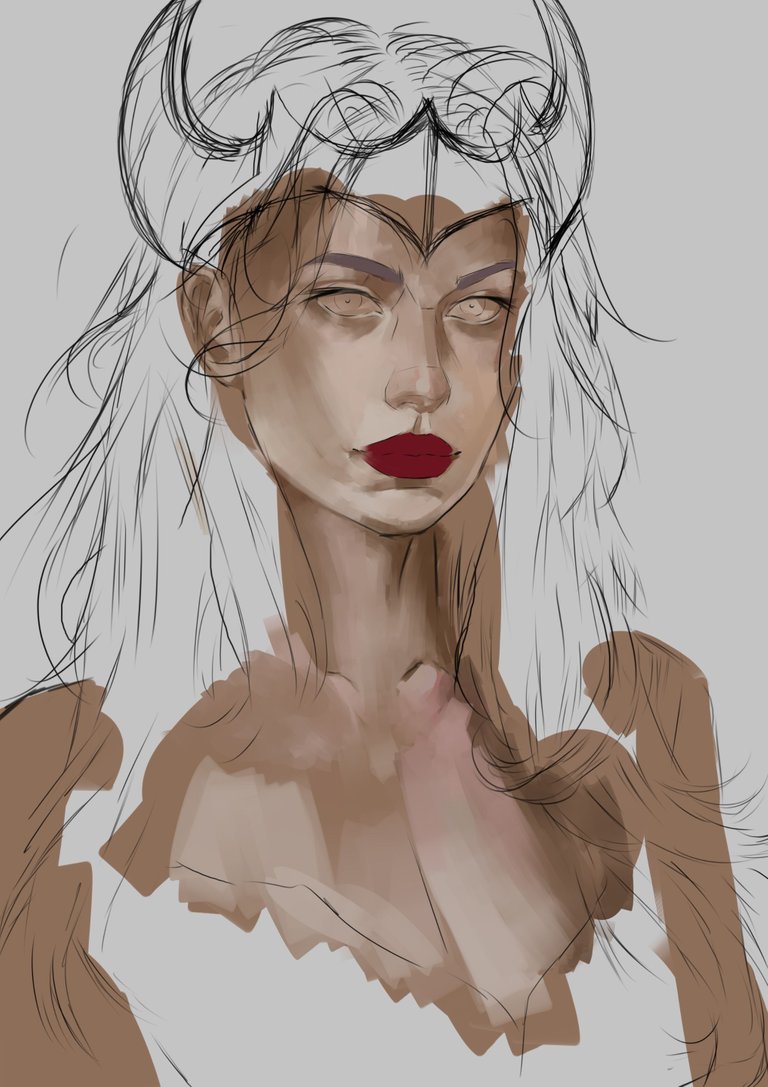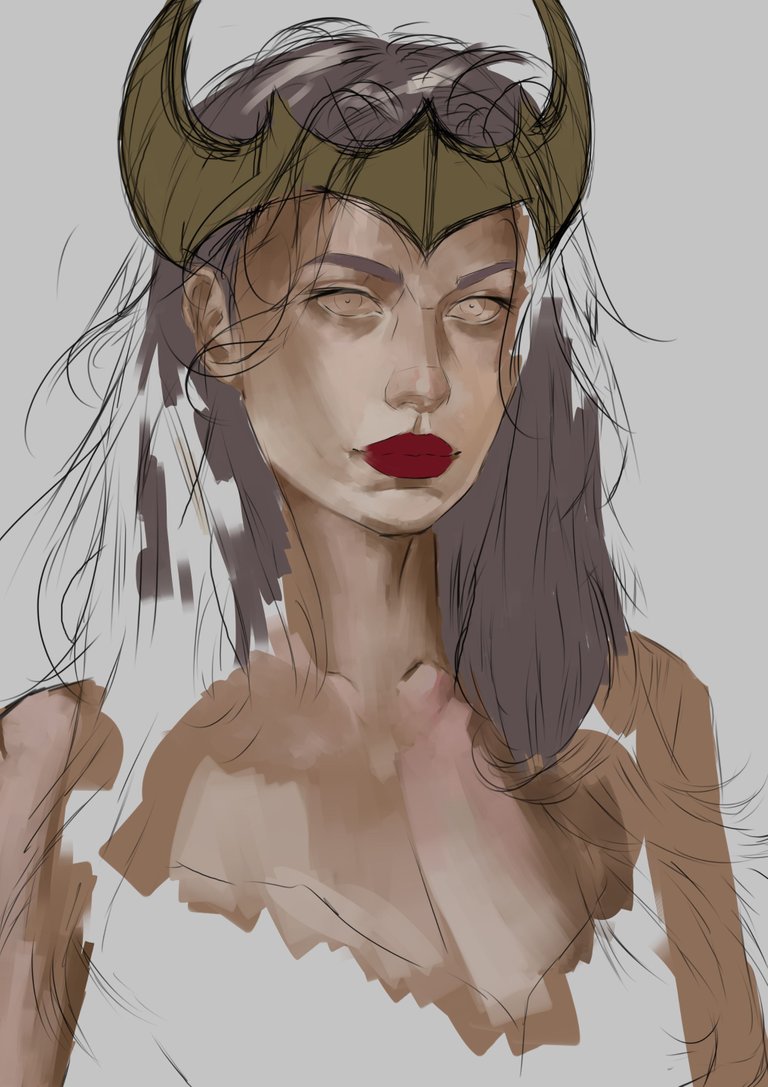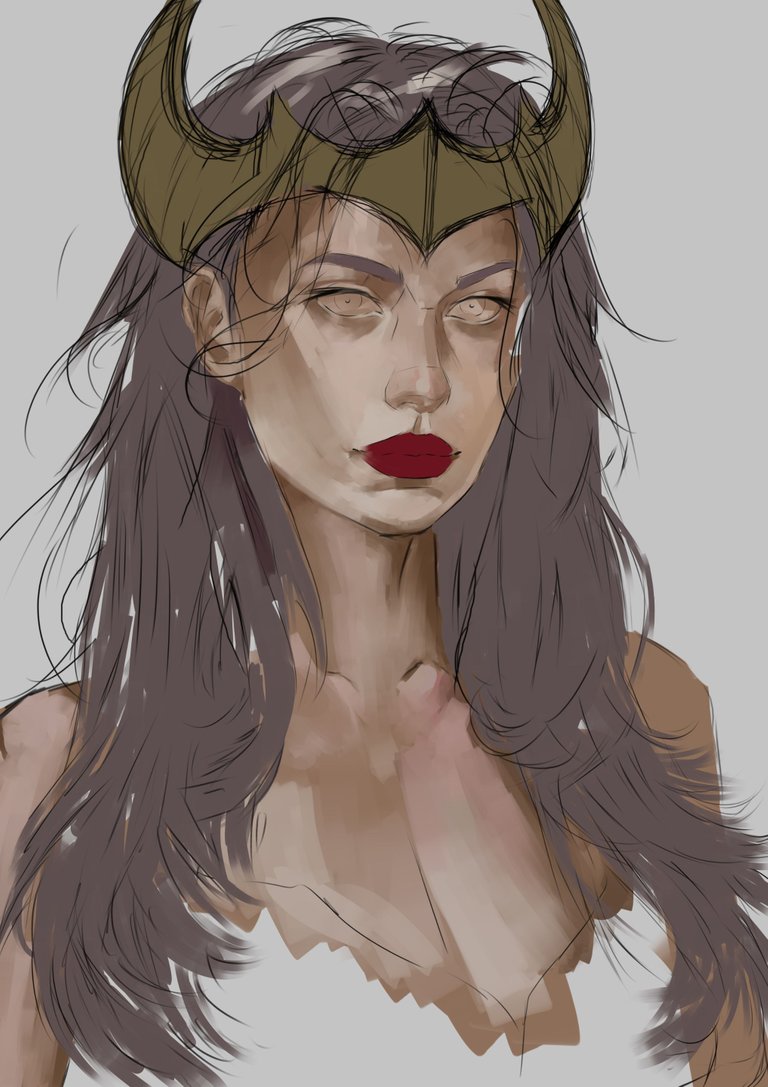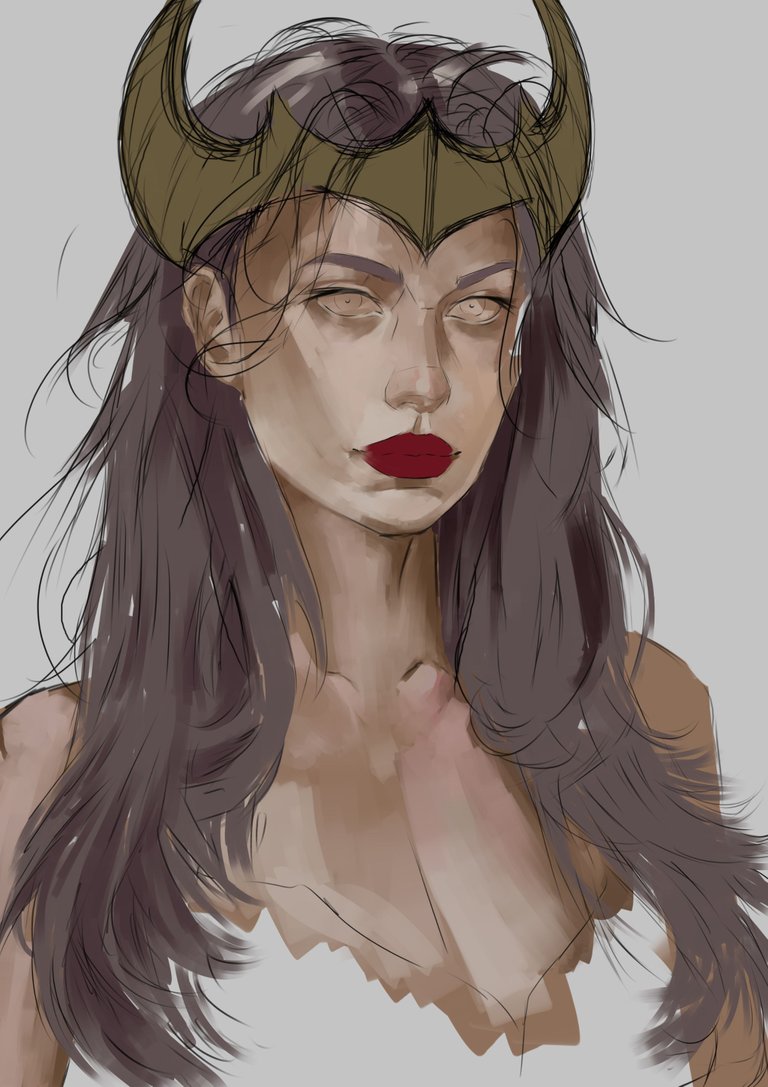 This has been one of my most complicated challenges regarding hair, I spent hours shading and lighting the entire canvas, each and every one of the strands that are there were placed by me, with blood, sweat and tears, I literally woke up early at 8 am and I finished this recently, for the clothing issue I decided to change it and put something else like armor, ready to fight, his crown for some reason reminds me of Batman, with a rare species of Zyori from the knights of the zodiac, I feel that he has that look of divinity and something mystical in his face.
Este ha sido uno de mis retos mas complicados referente al cabello, pase horas sombreando e iluminando todo el lienzo, todos y cada uno de los mechones que estan ahí fueron colocados por mi, con sangre, sudor y lagrimas, literalmente me levante temprano a las 8 am y termine esto hace poco, para el tema de la ropa decidí cambiarlo y colocar algo mas como si fuera una armadura, lista para pelear, su corona por alguna razón me recuerda a Batman, con una especie rara de Zyori de los caballeros del zodiaco, siento que tiene ese aspecto de divinidad y algo místico en su rostro.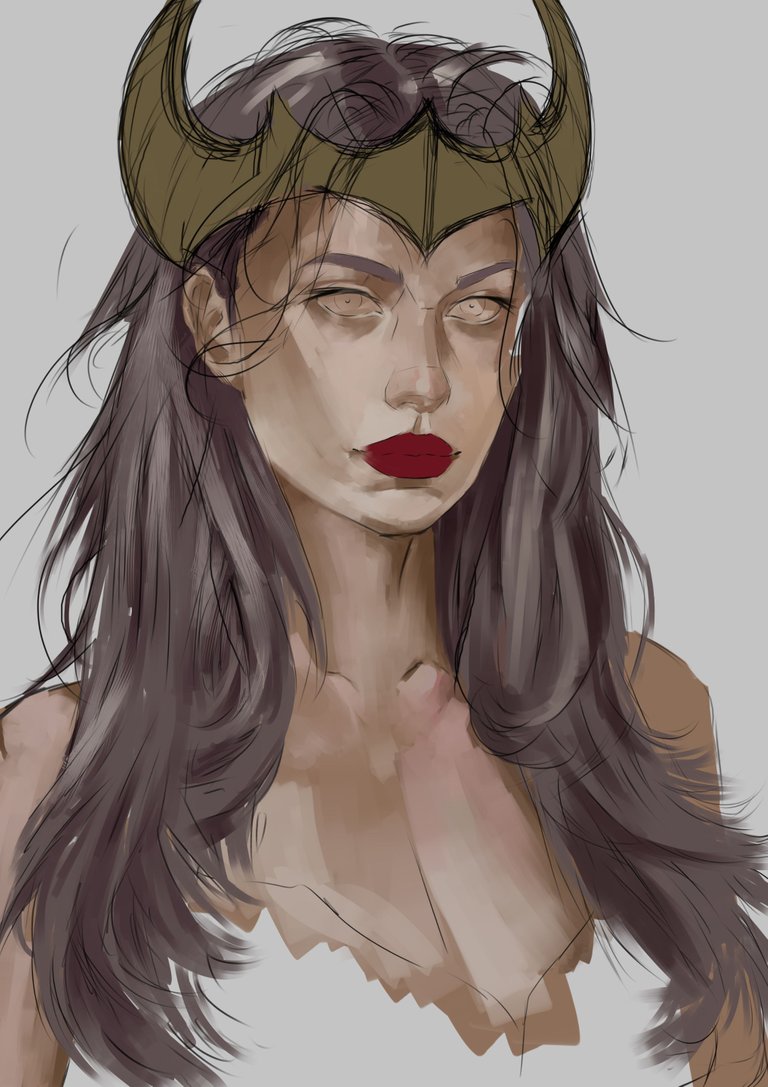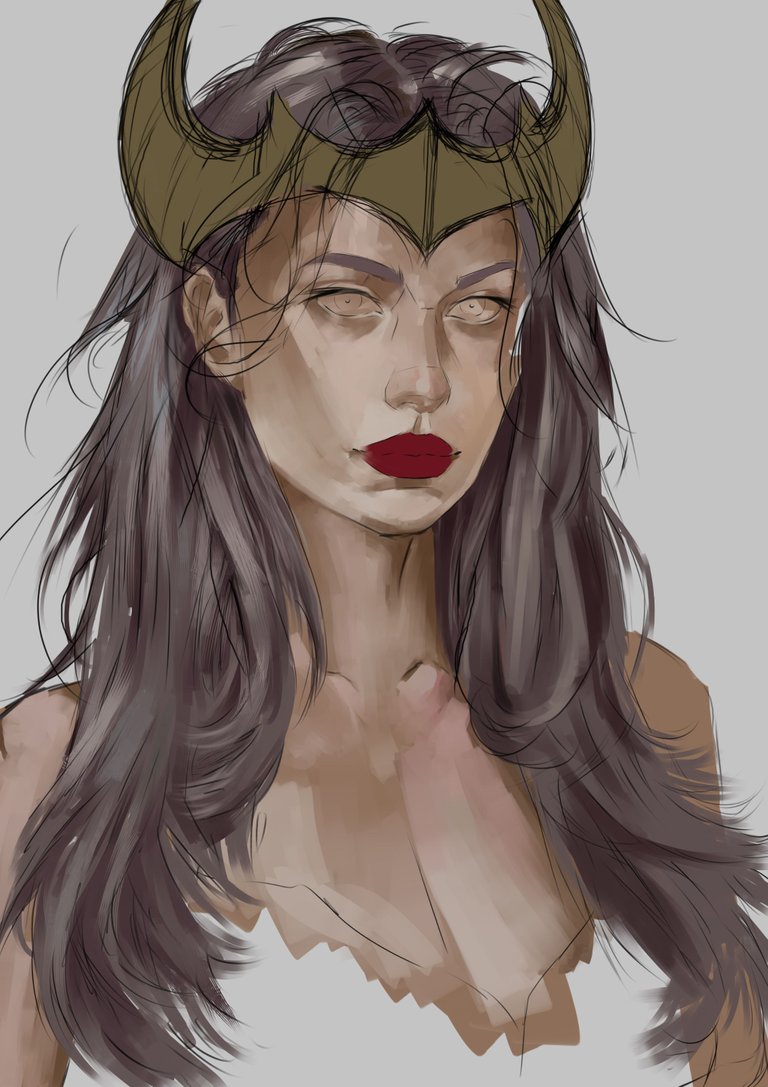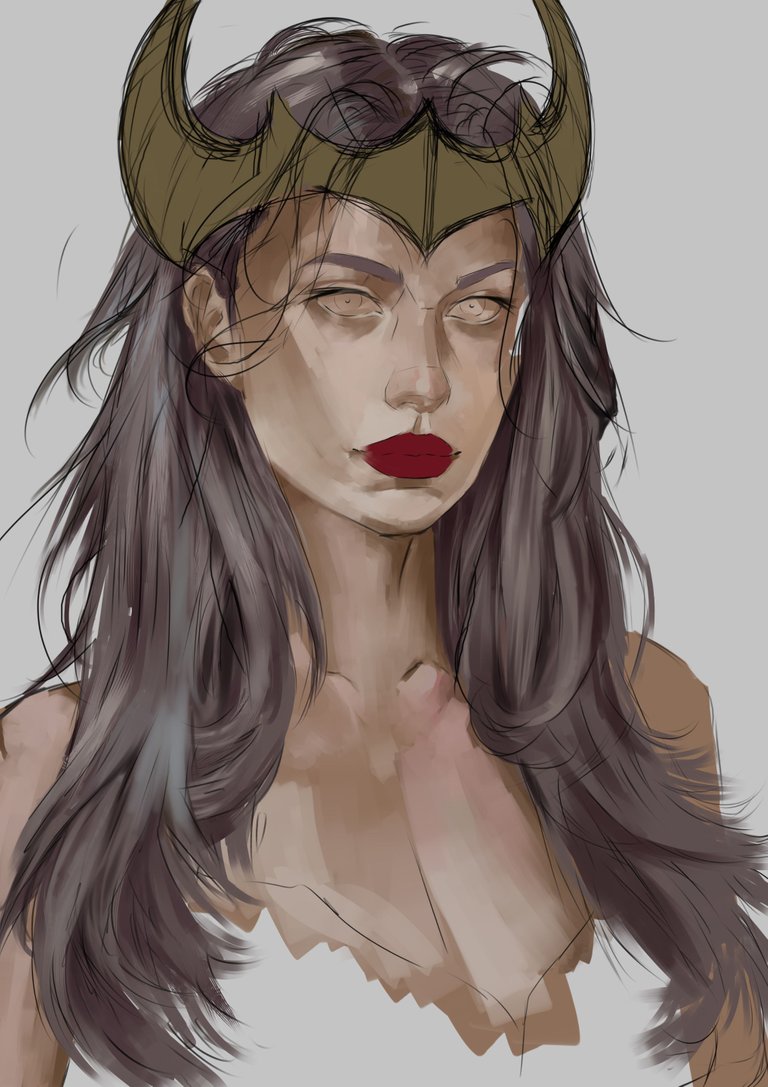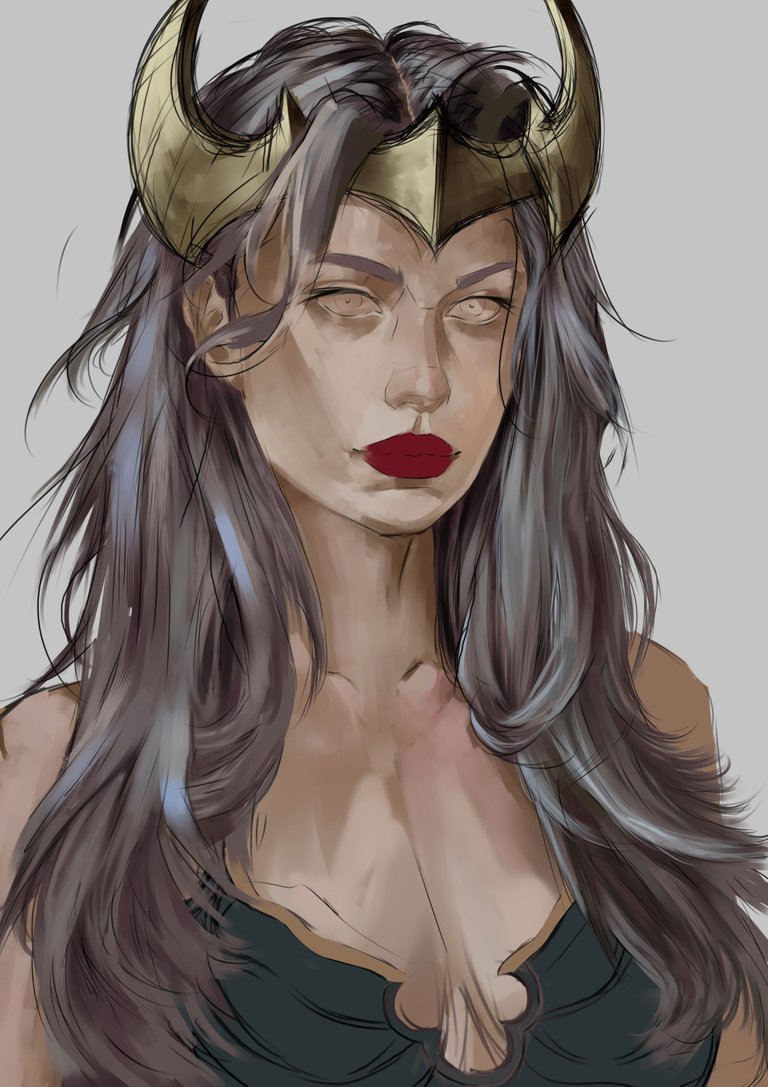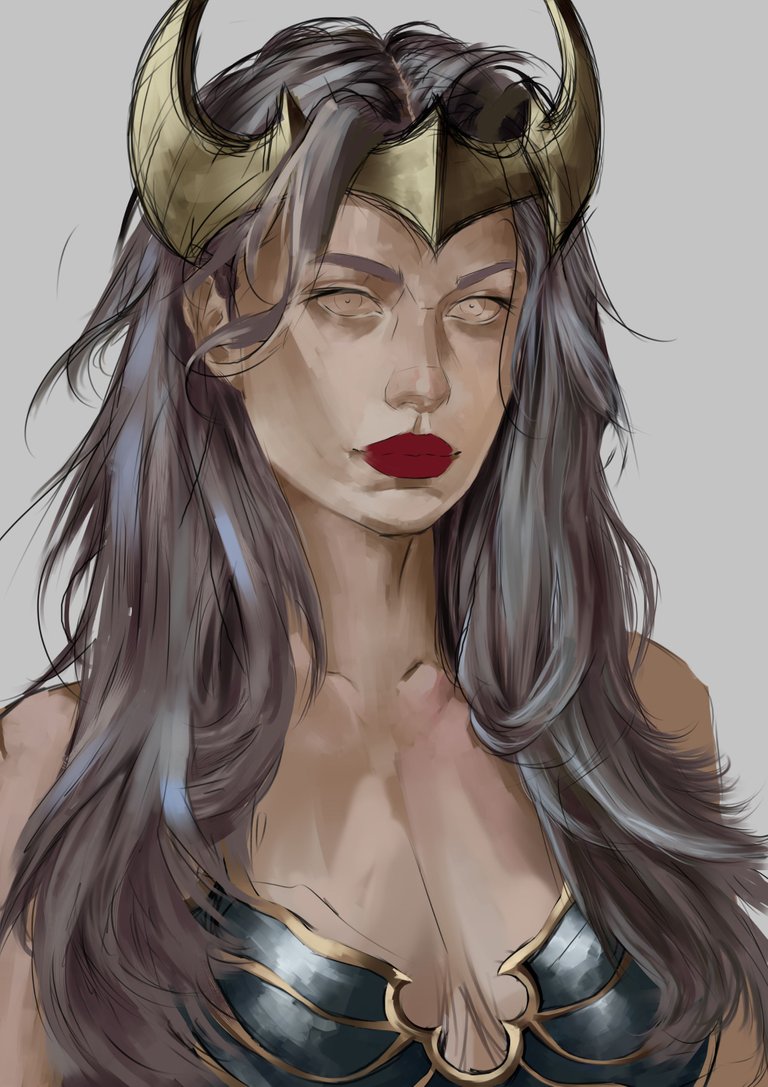 I stopped for a moment to clean up parts of the lineart, finish the eyes and start working on the glitter part of the face, I decided to place a shadow on the right side of the body, this touch gave it a more realistic look, I think, I know I know see the hair change quickly, but it took hours, many hours of painting, but to be honest it was very worth it, I love all the hair and the stylized aspect of the face, it's beautiful hehehe.
Me detuve un momento a limpiar partes del lineart, terminar los ojos y comenzar a trabajar la parte de los brillos en el rostro, decidí colocar una sombra del lado derecho del cuerpo, este toque le dio un aspecto mas realista considero yo, se que se ve rápido el cambio del cabello, pero fueron horas, muchísimas horas de pintado, pero a ser sinceros valió muchísimo la pena, me encanta todo el cabello y el aspecto estilizado del rostro, es bellísimo hehehe.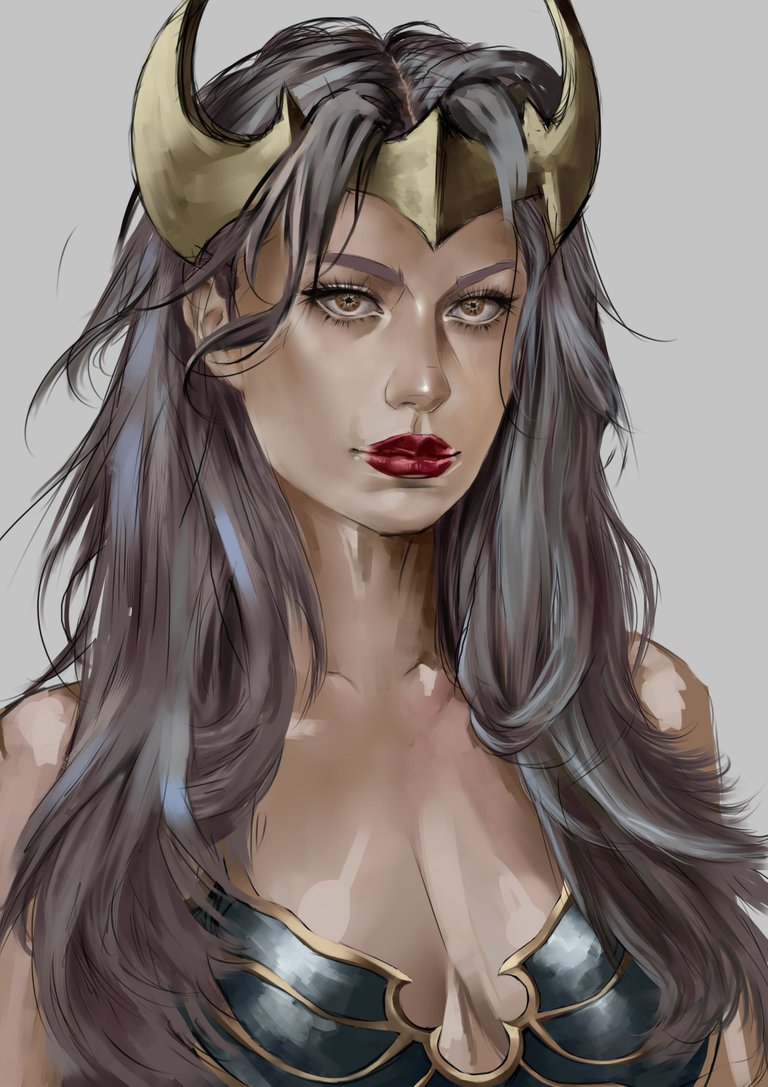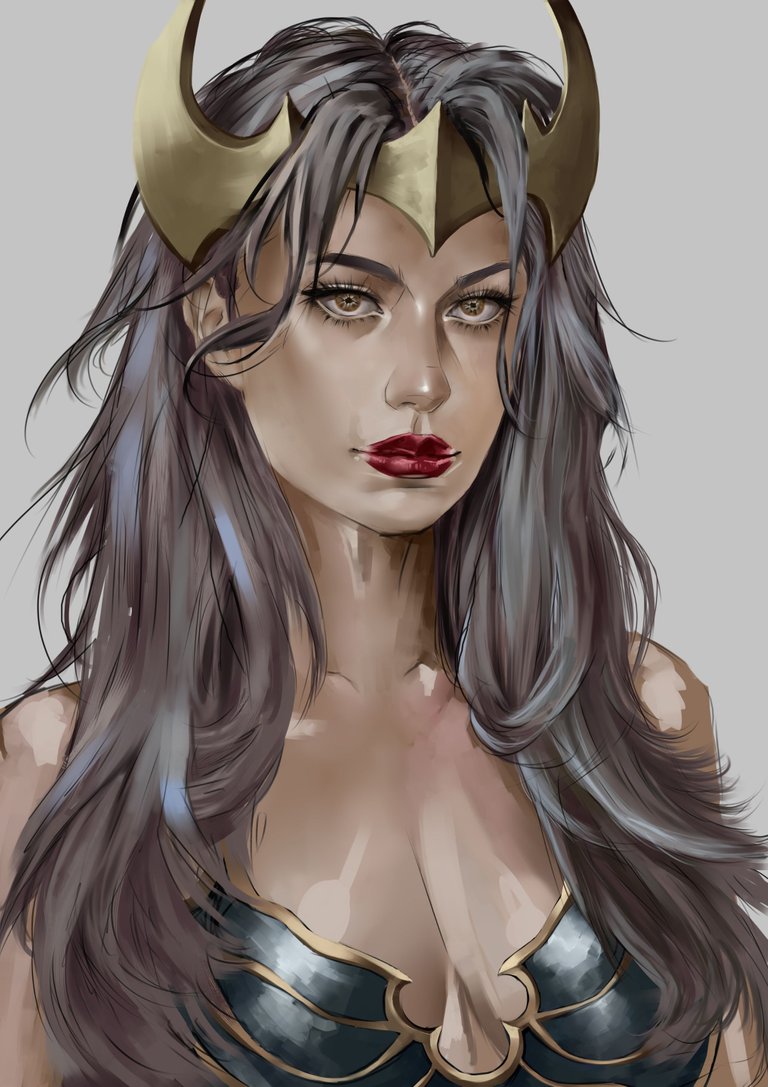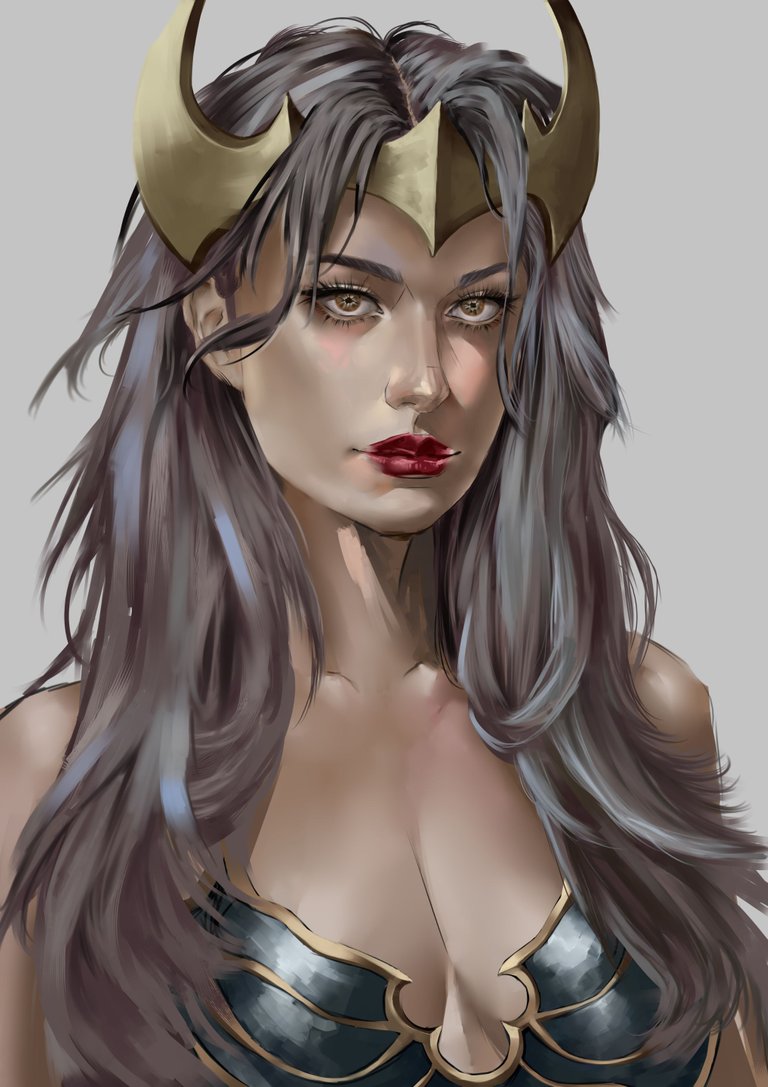 Then I only gave a few small touches of texture on the skin, some shadows and small details in the gold parts that the character has, I improved the setting throughout the canvas and placed a circle of light with small pieces of gold floating, I feel That this touch ended up giving her that look similar to a goddess.
Después solo le di unos pequeños toques de textura en la piel, algo de sombra y pequeños detalles en las partes de oro que tiene el personaje, mejore la ambientación en todo el lienzo y coloque un circulo de luz con pequeños trozos de oro flotando, siento que este toque le termino de dar ese aspecto similar a una diosa.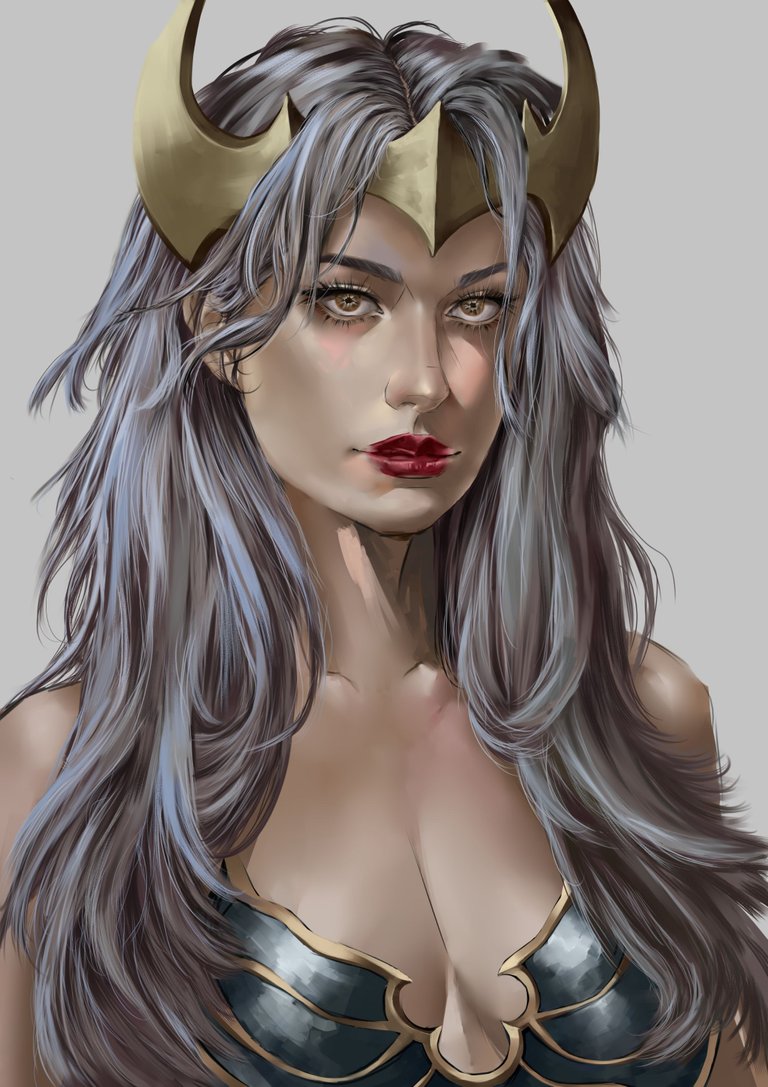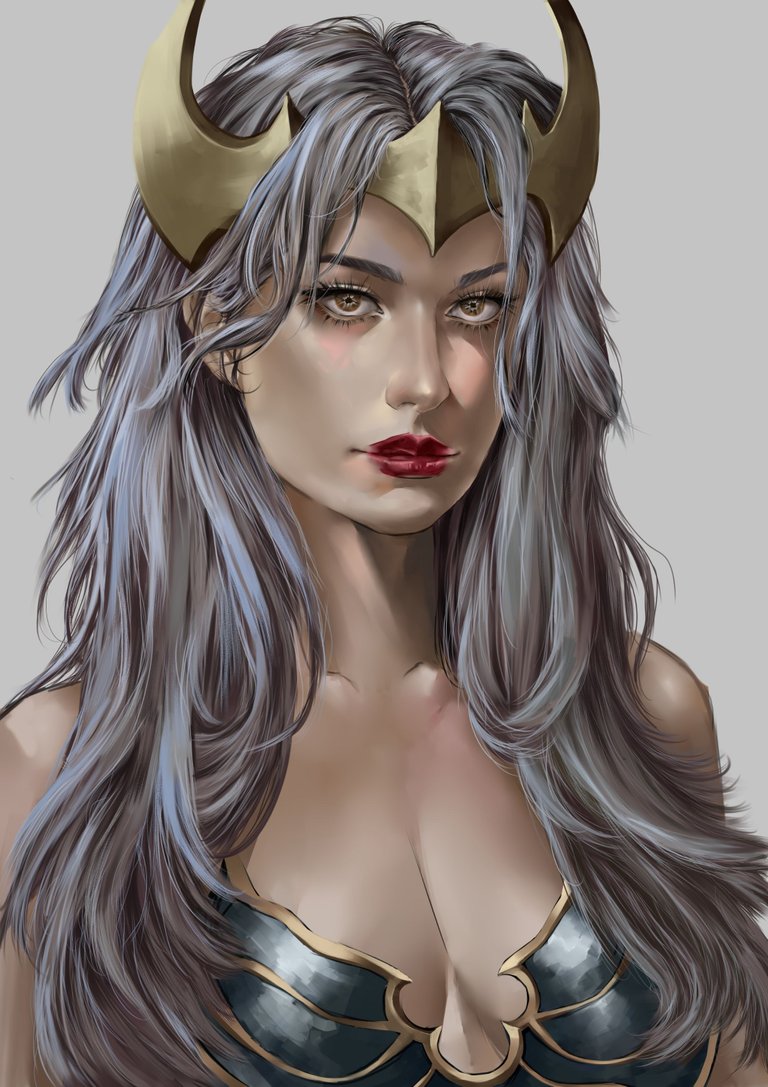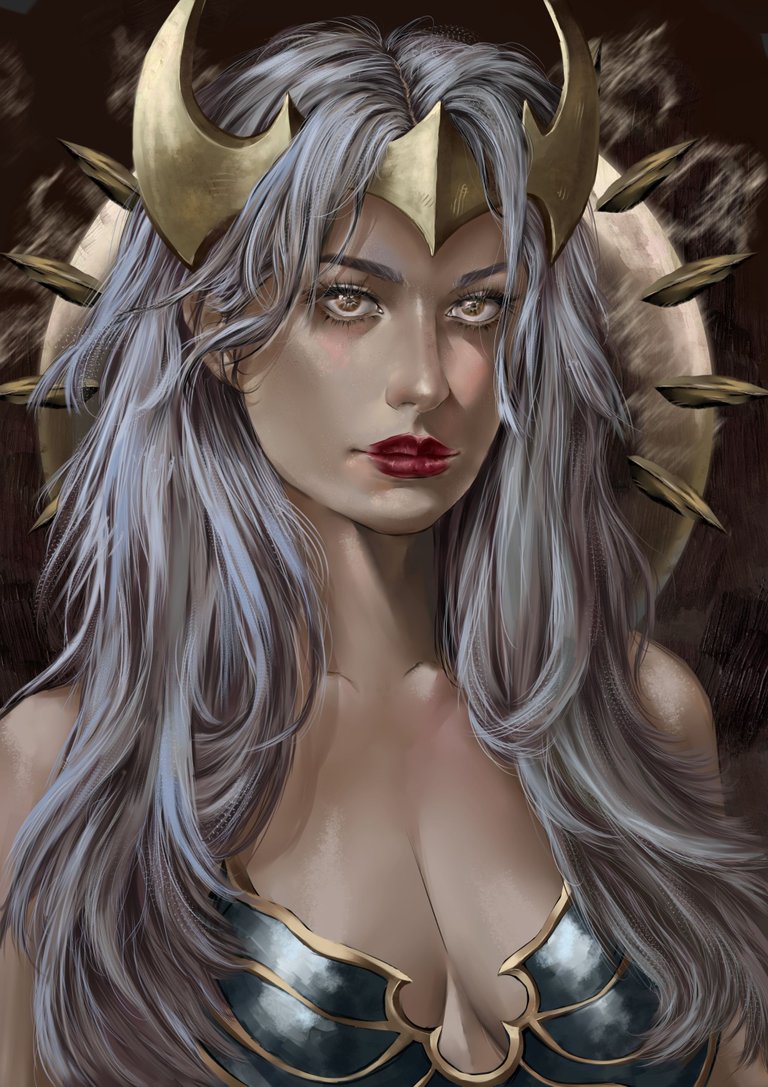 This was the whole post, I hope you liked it, until next time!
Este fue todo el post, espero les haya gustado, hasta la próxima!